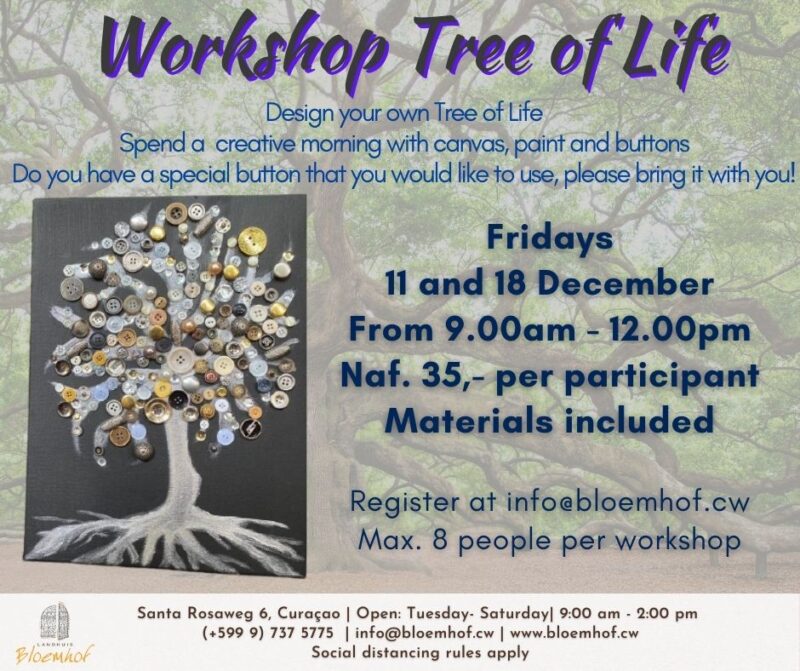 Date: Friday December 11 and 18
From: 09:00 am – 12:00 pm
Price: 35 ANG (including materials and refreshments)
A tree is a very powerful symbol for life. A tree grows no matter the circumstances and will hold on to its leaves and branches through good times and bad ones. For as long as it can. Trees root and make the best of the place they were planted.
The Tree of life workshop invites you to create your own tree on canvas adorned with buttons and other recycled materials. This workshop will be guided by Natalie van Tol and Alexine Heijde. Both will handle a group of 4. 
You can book your own group (max 4) or just sign up individually.
Want to do this on another date…? Mail us and ask for the possibilities.