Exhibition: 'Chika Desvestida'
by Johanna Franco Zapata
Date: Friday 17 January 2020 at 7 p.m
"Chika Desvestida" is a wordplay and means "undress the undressed young lady", but also symbolizes the artist who is reforming her own artistic identity. "Chika Desvestida" reflects a dualistic feeling and the awareness process of the artist.
New exhibitions every month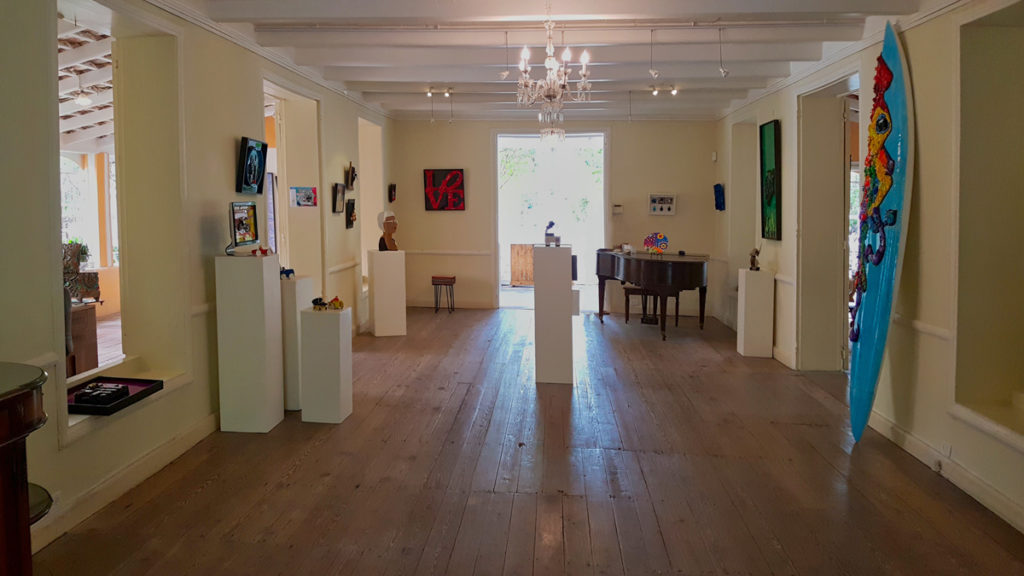 There is always an exhibition ongoing in the main hall at Landhuis Bloemhof. Several times a year we feature art by local and international artists, at times in group showings. During the remaining months we present artwork from our private collection based on a specific theme, idea or concept. It has become a tradition to feature the creations of our workshop students at year end in a 'year in review' exposition.
In selecting artists we strive to offer our visitors quality and diversity; we seek to present new talents, alternative techniques, contrasting media; we encourage more insight and involvement from our artists by organizing interactive sessions between the artist and the general public.
Permanent Art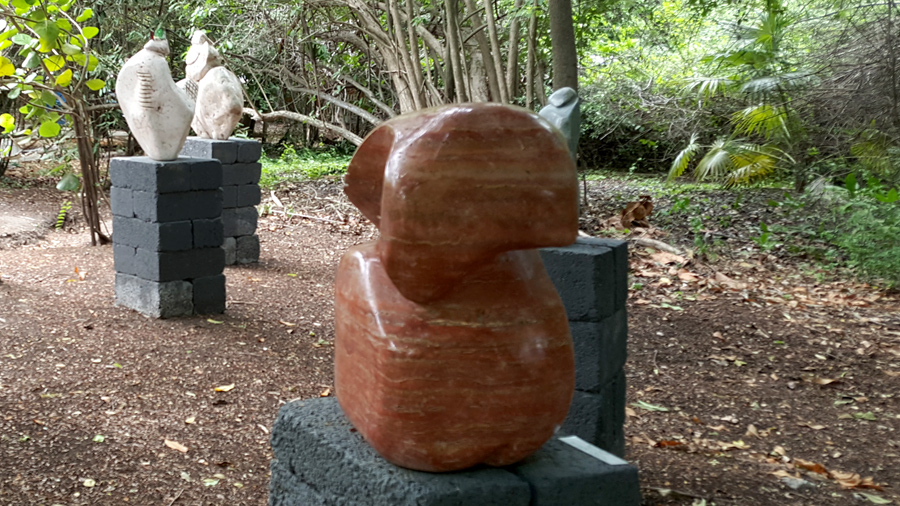 In addition to our exhibitions, we have permanent art both in the country house and outside in our garden. Various artists have permanently exhibited their artworks for our guests.
In our Library you can enjoy art collections by Charles van Eijck, Tebó, Zadkine, Ocalia and others. Outside in the gardens we have different artworks by Brigitte Wawoe, Giovanni Abath, Michèle Russel-Capriles and much more.
Landhuis Bloemhof owns a large collection of Nepomuceno's work, collected by the late May and Max Henriquez. This collection has now been given a permanent spot in the former artist studio of May Henriquez (1915-1999) as the Skina di Nepomuceno. Venezuelan sculptor Julio César Briceño has created a bronze bust of Nepomuceno in 2011 and has presented it to Landhuis Bloemhof as a gift.
Exhibition Request
Are you an artist who would like to exhibit your work at Landhuis Bloemhof or are you interested in giving workshops or organizing other activities – Send us a message >