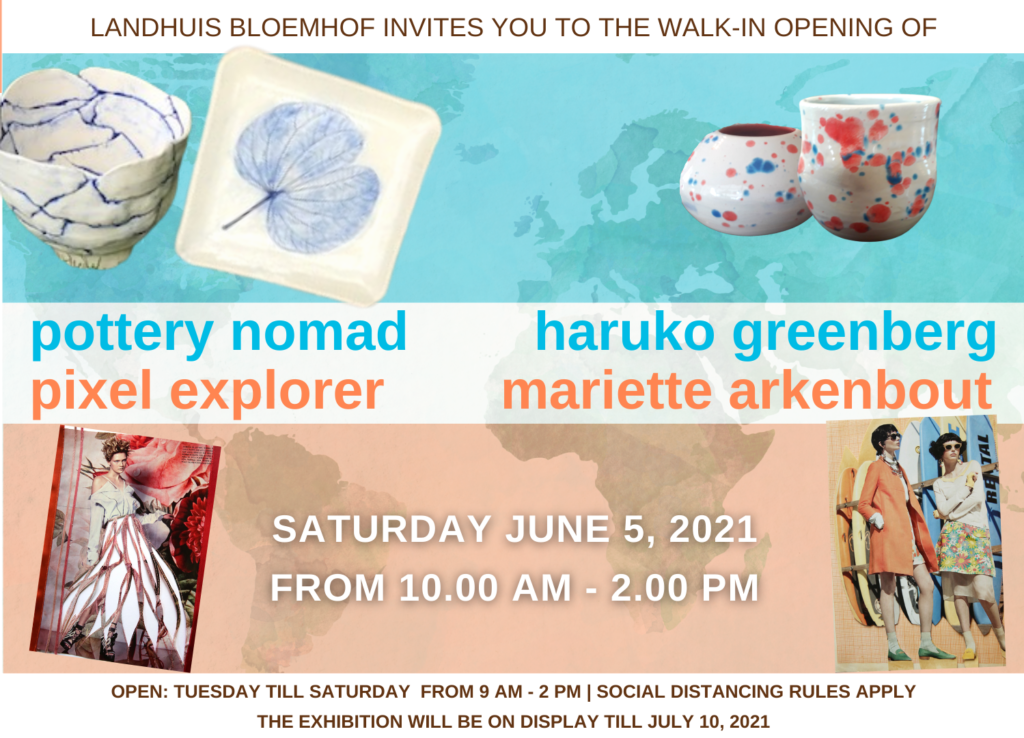 Pottery Nomad | Pixel Explorer

by Haruko Greenberg and Mariëtte Arkenbout
Haruko Greenberg and Mariëtte Arkenbout have a special position in our community as they are the spouses of the American consul general Allen Greenberg and the Dutch representative Erwin Arkenbout. These 'spouses of' also happen to be remarkable creative women who share their uniqueness through their art with others wherever they are -or rather wherever the jobs of their husbands take them.
New exhibitions every month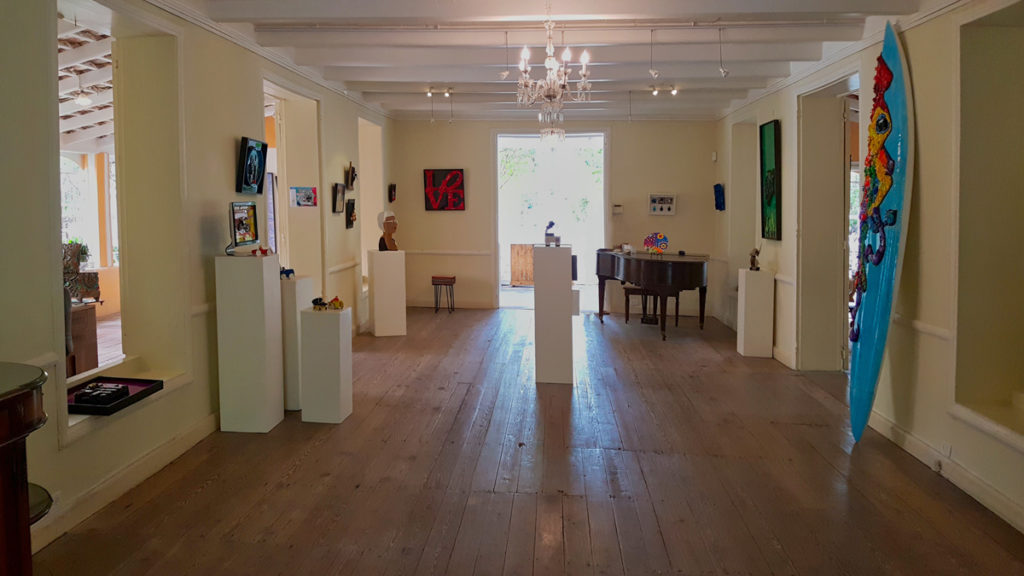 There is always an exhibition ongoing in the main hall at Landhuis Bloemhof. Several times a year we feature art by local and international artists, at times in group showings. During the remaining months we present artwork from our private collection based on a specific theme, idea or concept.
In selecting artists we strive to offer our visitors quality and diversity; we seek to present new talents, alternative techniques, contrasting media; we encourage more insight and involvement from our artists by organizing interactive sessions between the artist and the general public.
Permanent Art
In addition to our exhibitions, we have permanent art both in the country house and outside in our gardens.
In our Library you can enjoy art by Charles Eyck, Tebó, Zadkine, Ocalia and many others. Outside in the gardens you can see sculptures by Brigitte Wawoe, Yubi Kirindongo, Pito Polo, Michèle Russel-Capriles and many more.
Landhuis Bloemhof takes pride presenting an unique selection of Nepomuceno's work, collected by the late May and Max Henriquez.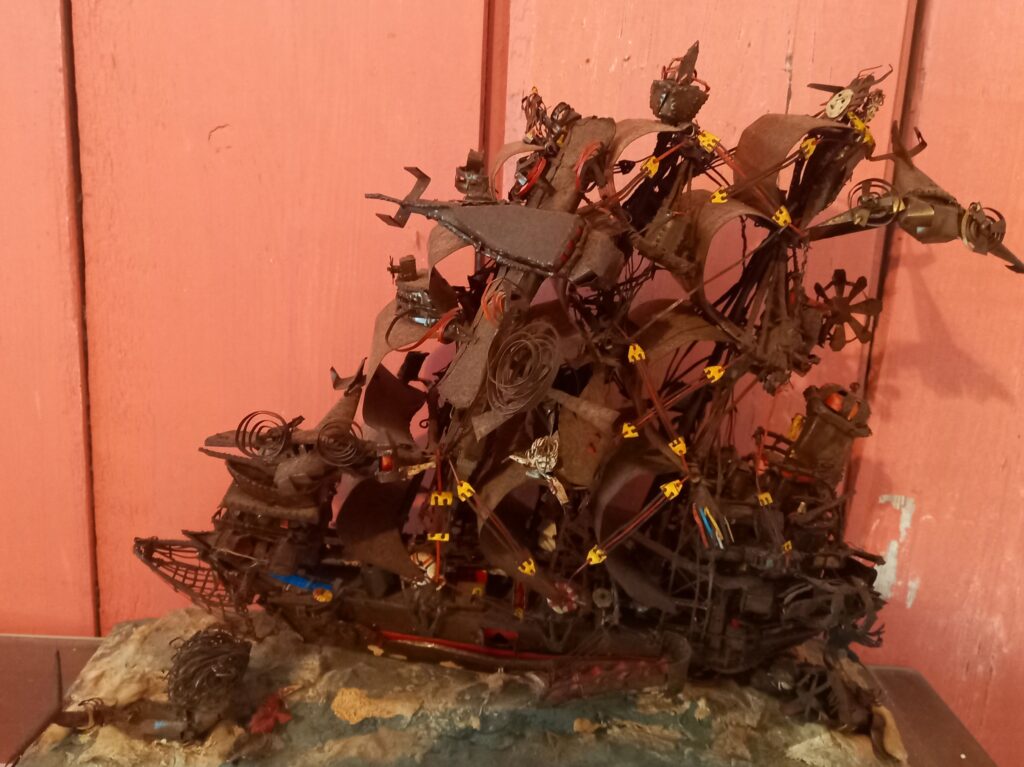 These little sculptures are now permanently displayed in the Skina di Nepomuceno (Nepomuceno's Corner) in the former studio of May Henriquez (1915-1999). In 2011 Venezuelan sculptor Julio César Briceño donated the bronze image he created of Nepomuceno for this permanent exhibition.
Exhibition Request
Artists who would like to exhibit their work at Landhuis Bloemhof or are interested in giving workshops or organizing other activities please send an e-mail to info@bloemhof.cw