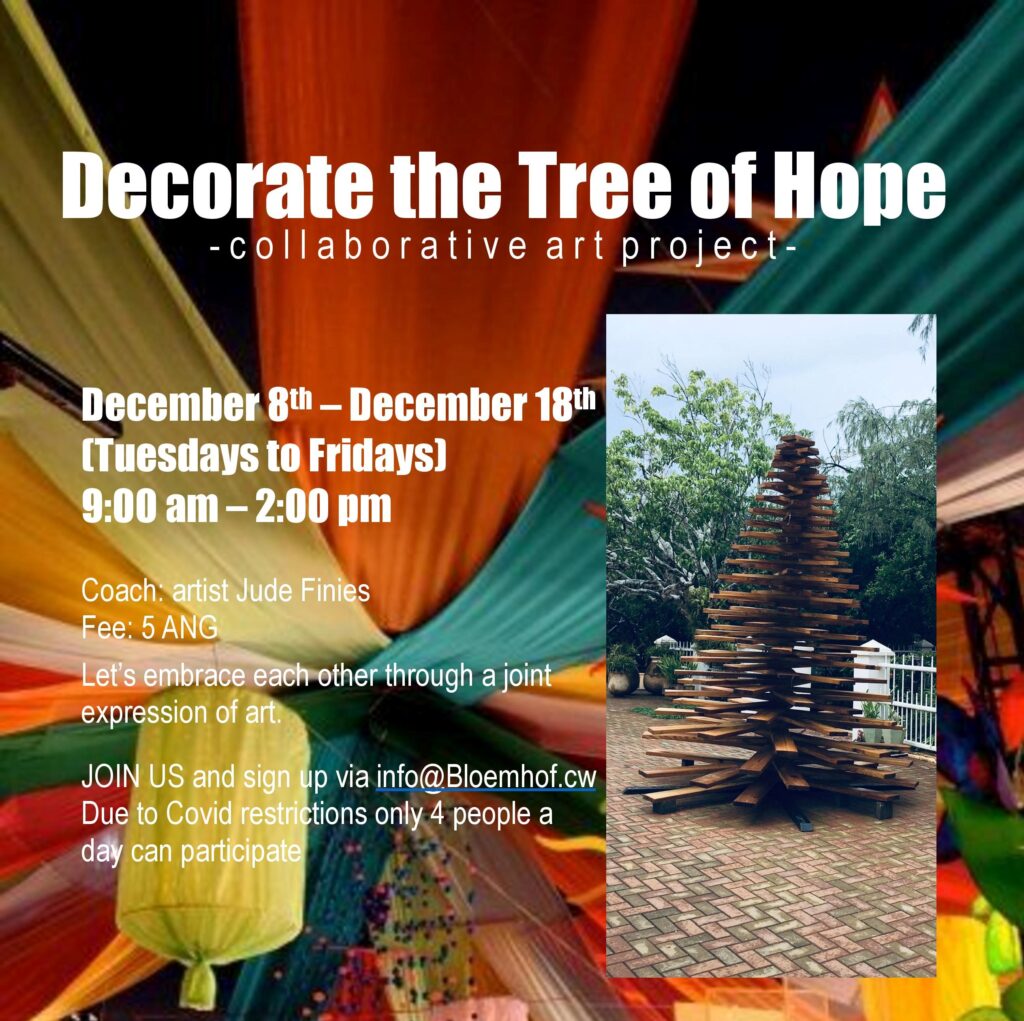 Tree of hope
Bloemhof Christmas Tree of Hope decoration workshop
Dates: December 8th – December 18th
(Tuesdays to Fridays)
Time: 9:00 am – 2:00 pm
Price: 5 ANG
In many respects, 2020 was a year of crisis. A year in which even the simplest acts of human kindness - a touch, an embrace, suddenly came to feel like precious forbidden fruits. 
This December, Landhuis Bloemhof invites you to participate in a collaborative art project. Coached by artist and Terramar museum (Bonaire) Director Jude Finies you can help create this year's ornaments and other decorations for our Christmas Tree of Hope. 
The tree will be installed in Bloemhof's central courtyard, and together we'll transform the area to create a vibrant, colorful space and a Christmas tree to suit the shift we all crave. A joint expression of hope, of a shift towards new and better days. Let's embrace each other through this joint expression of art.