An inspiring diversity

ART - HISTORY - NATURE
Welcome to Landhuis Bloemhof
Landhuis Bloemhof is a cultural center dedicated to the memory of May Henriquez.
Contemporary visual artists are welcomed to exhibit their work in this historical mansion dating back to 1735.
And there is much more to explore on the seven acres of the estate, like the frozen in time sculpture studio of May Henriquez, the Ex Libris May-Max Library and our gift shop with unique souvenirs and art books.
On the premises, in the gardens, you can also visit the bath house nestled between shady trees, the Labyrinth/Cathedral of Thorns, created by Herman van Bergen and the open air sculpture studio of Hortence Brouwn.
Stroll through the park and indulge in a cultural experience surrounded by history, contemporary art and nature.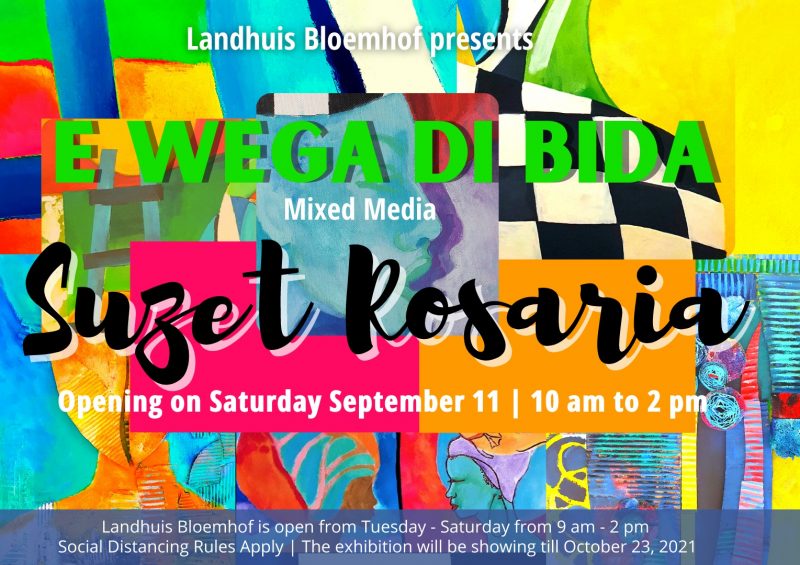 E Wega di Bida
The Game of Life

by Suzet Rosaria.
E Wega di Bida shows an array of colorful play between figures and symbols that will absorb you into Suzet Rosaria's world. The exhibition is paired with various activities and workshops you can sign up for.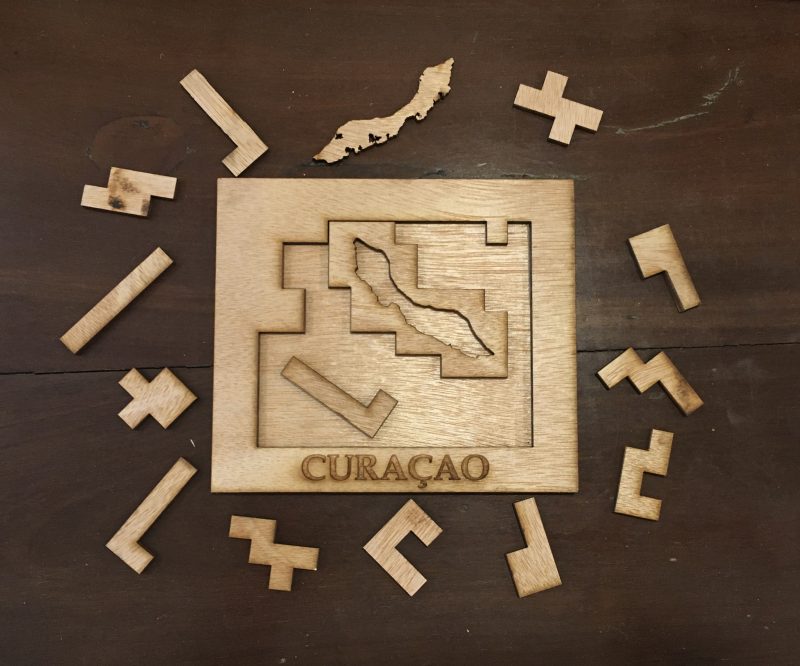 THE CURACAO PUZZLE
CHALLENGE
September 1- 30
Nedwin Permit designed this Curaçao Puzzle that turns out to be quite a challenge. These fifteen little pieces of wood can keep you busy for a while. Fortunately the mastermind behind this puzzle does give a few hints. This September we are challenging you to solve the Curaçao Puzzle right here at Bloemhof. We will time you and the one that solves this intriguing little mindblower in the least amount of time wins .... a Curaçao Puzzle.
Visit the Bloemhof Shop for the Curaçao Puzzle and other local items like this.
Activities / Events / Exhibitions / Workshops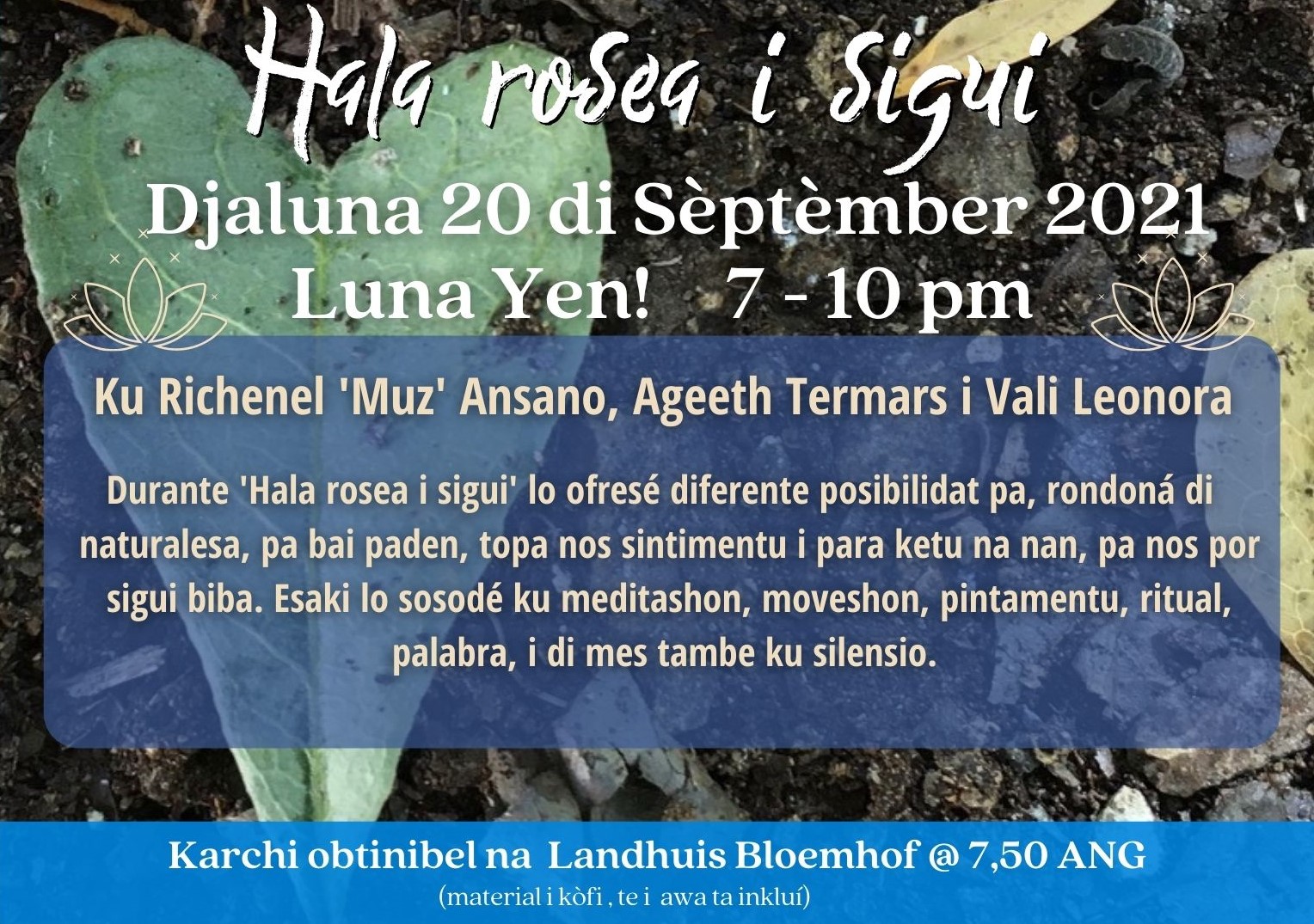 Event Hala Rosea i Sigui- Take a Breath and Continue Multilingual gathering with Richenel 'Muz' Ansano, Ageeth Termars and Vali Leonora Monday September 20. Full Moon 7.00- 10.00 PM...
Exhibition E Wega d Bida The Game of Life By Suzet Rosaria Opening Saturday September 11 Exhibition till October 23 E Wega di Bida is an ode to the maturing process...
Event Family Scavenger Hunt Available Daily  Special Price 15,00 ANG per group (max 5 persons)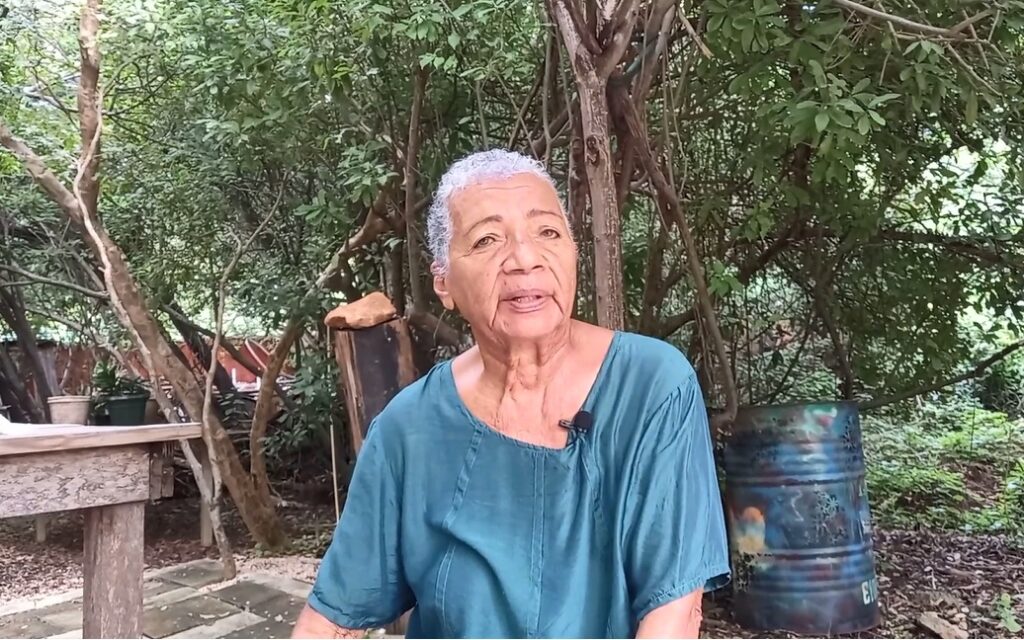 Hortence Brouwn: creating art with different materials  
With her recent exhibition 'The Journey of a Sculptor - from Clay to Stone' Hortence Brouwn allowed the public to discover the creative journey she has experienced as an artist. For more than half a century, numerous works of art were created by Hortence. She has exhibited locally and internationally. One can see her sculptures stand out at public spaces around the island and much of her art has been purchased by private collectors around the world.
Over the years she has worked in clay, cement and various types of colored stones from different countries and our own 'Tafelberg'
Bloemhof is open from Tuesday till Saturday from 9.00 am to 2.00 pm.