An inspiring diversity

ART - HISTORY - NATURE
Welcome to Landhuis Bloemhof
Landhuis Bloemhof is a cultural center dedicated to the memory of May Henriquez.
Contemporary visual artists are welcomed to exhibit their work in this historical mansion dating back to 1735.
And there is much more to explore on the seventeen acres of the estate, like the frozen in time sculpture studio of May Henriquez, the Ex Libris May-Max Library and our gift shop with colorful souvenirs, handcrafted jewelry and art books to mention just a few .
On the premises, in the gardens, you can also visit the bath house nestled between shady trees, the Labyrinth/Cathedral of Thorns, created by Herman van Bergen and the open air sculpture studio of Hortence Brouwn.
Stroll through the park and indulge in a cultural experience surrounded by history, contemporary art and nature.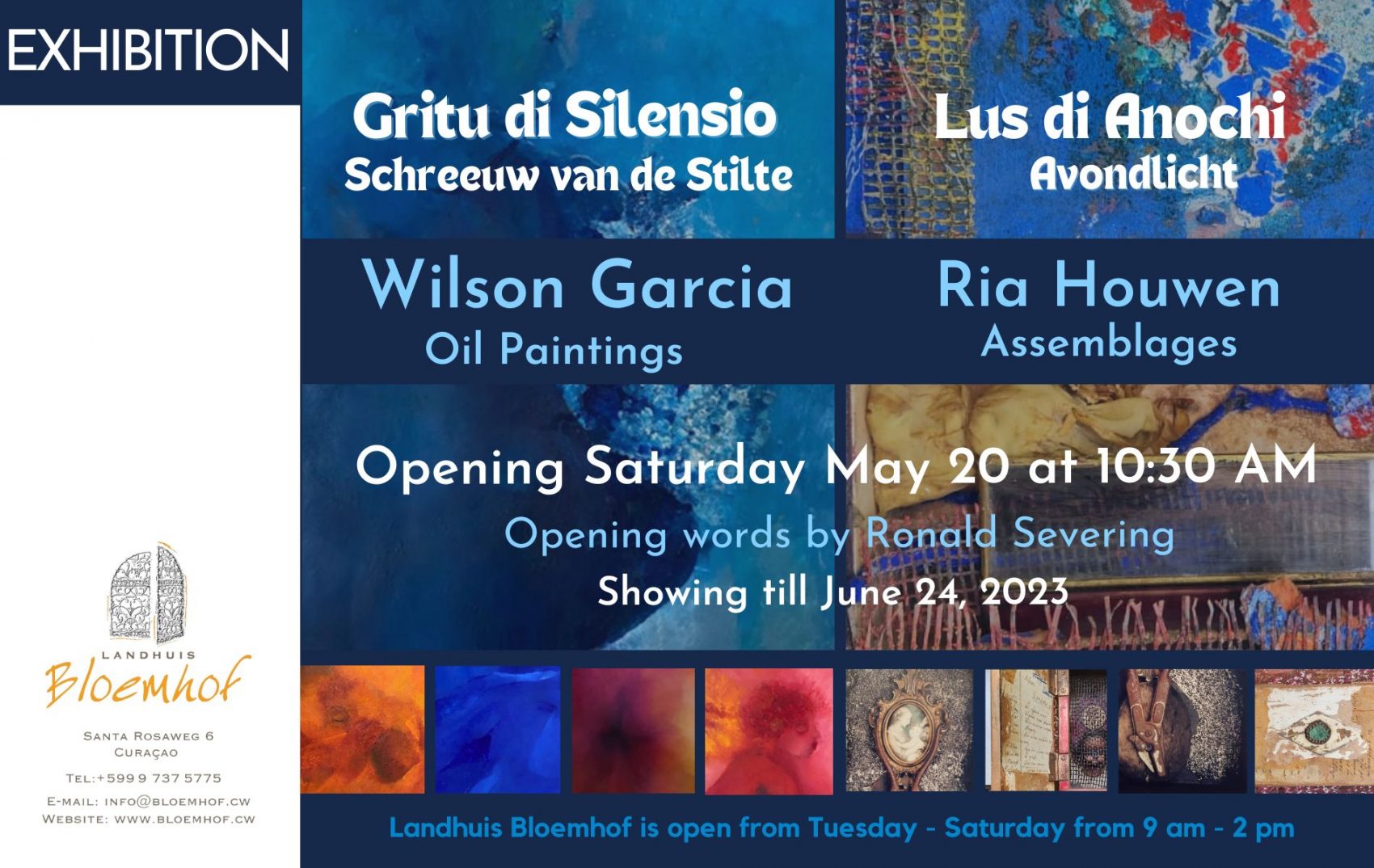 Cry of Silence / Evening Light
Schreeuw van de Stilte / Avondlicht (Cry of Silence / Evening Light) showing new oil paintings by Wilson Garcia and assemblages by Ria Houwen is ther first ever duo exhibition.
Ode to a Friendship
This special exhibition is based on the longtime friendship between Garcia and Houwen and at the same time it is an expression of their mutual respect for each other's artistic careers. Both are well-known and successful artists, with strong ties to Curaçao, who have known each other for years, but never exhibited art together.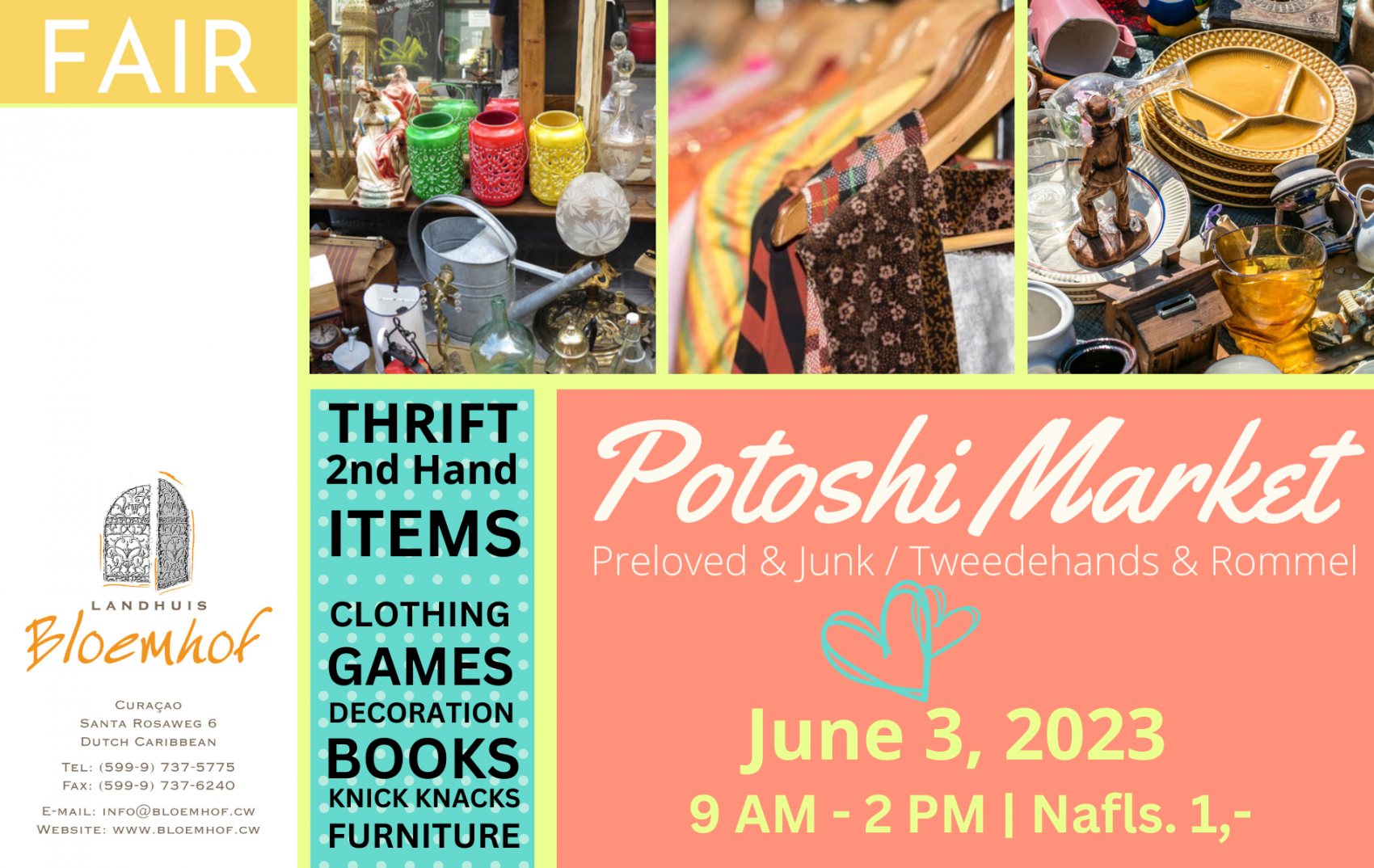 Activities / Events / Exhibitions / Workshops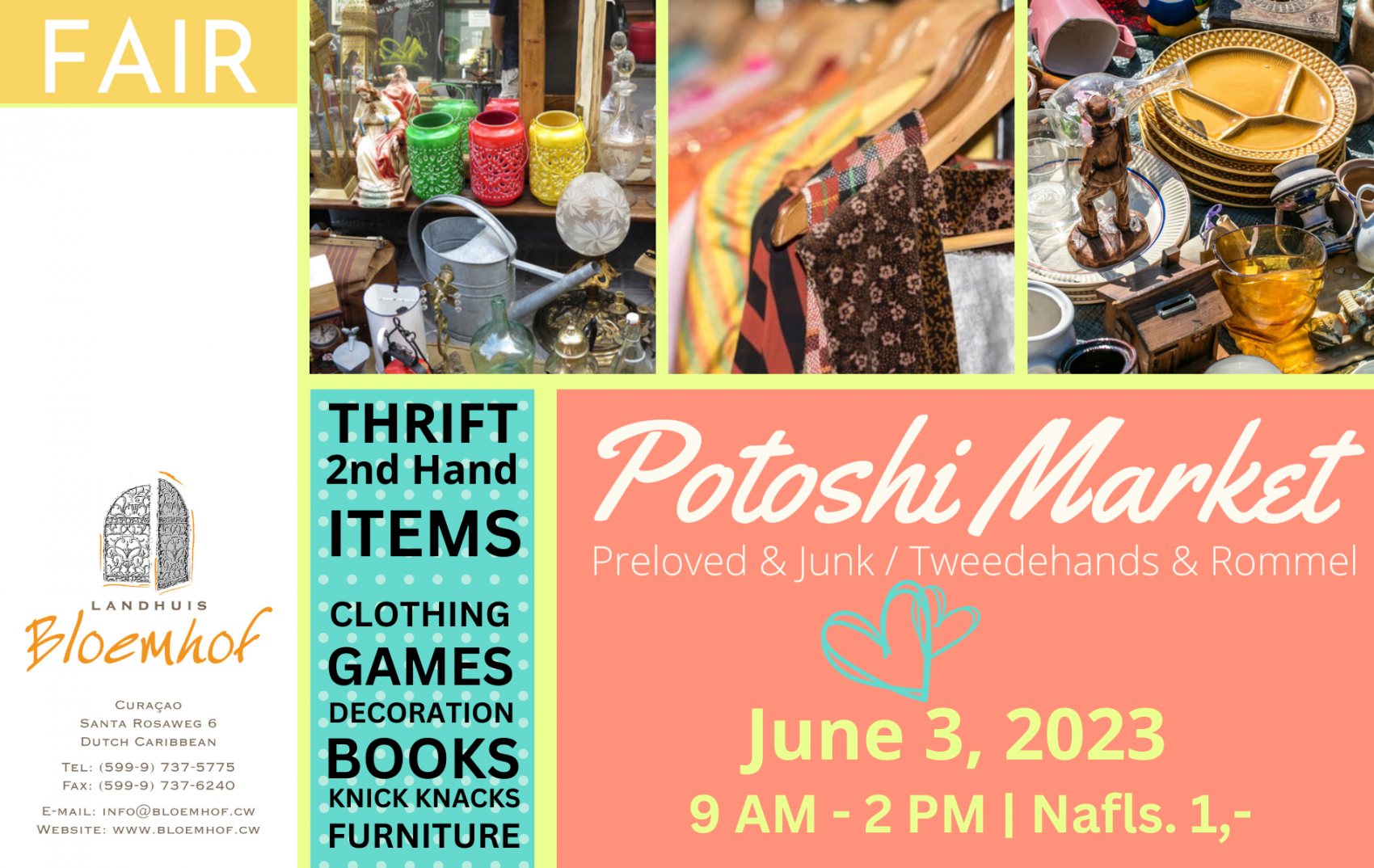 Event Marshe di Pruga- Vlooienmarkt Saturday June 3 9.00 am- 2.00 pm Come and stroll in the gardens of Landhuis Bloemhof to find one of a kind items at our...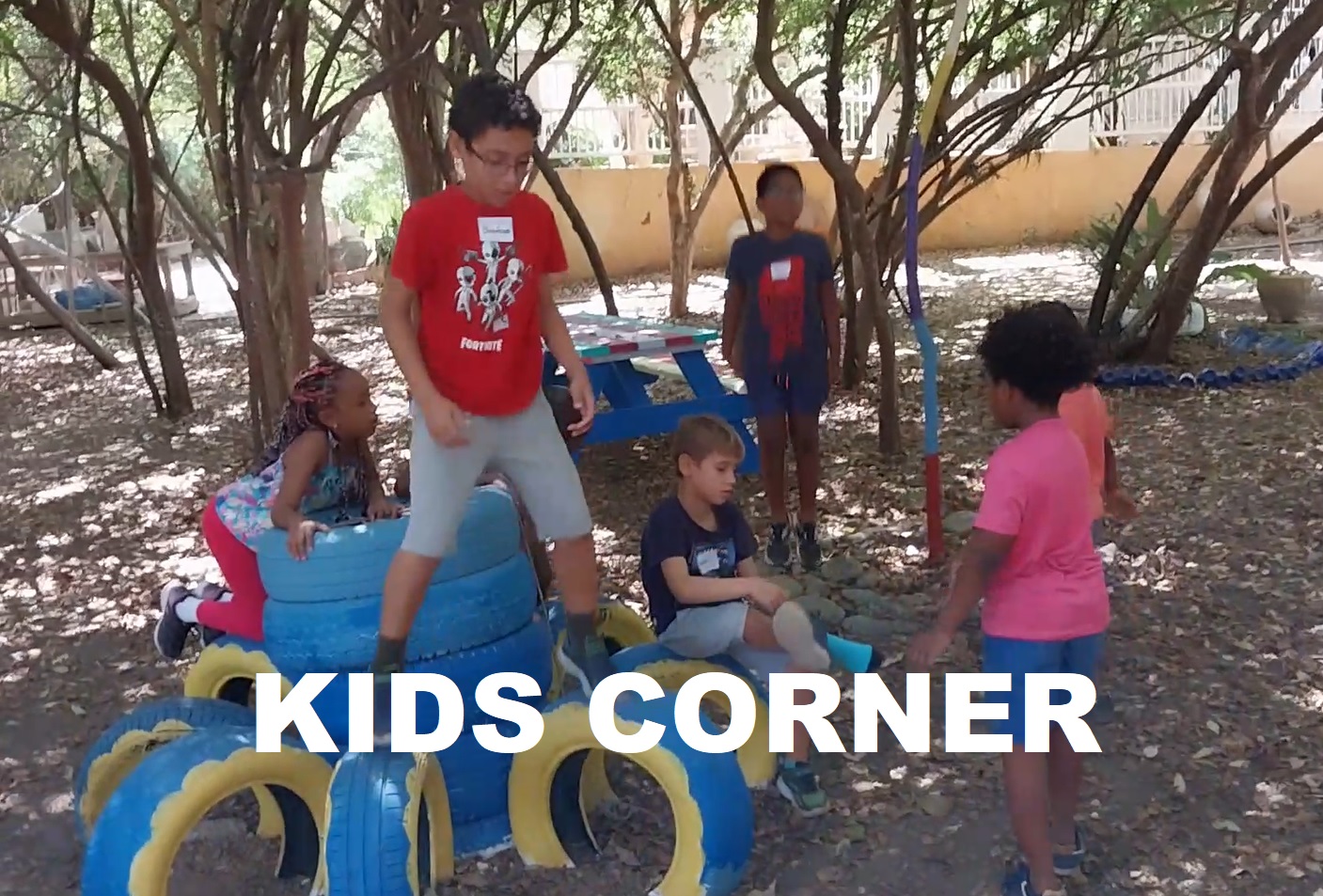 Landhuis Bloemhof is very happy to Introduce it's Kids Corner!