An inspiring diversity

ART - HISTORY - NATURE
Welcome to Landhuis Bloemhof
Landhuis Bloemhof is a cultural center dedicated to the memory of May Henriquez.
Contemporary visual artists are welcomed to exhibit their work in this historical mansion dating back to 1735.
And there is much more to explore on the seven acres of the estate, like the frozen in time sculpture studio of May Henriquez, the Ex Libris May-Max Library and our gift shop with unique souvenirs and art books.
On the premises, in the gardens, you can also visit the bath house nestled between shady trees, the Labyrinth/Cathedral of Thorns, created by Herman van Bergen and the open air sculpture studio of Hortence Brouwn.
Stroll through the park and indulge in a cultural experience surrounded by history, contemporary art and nature.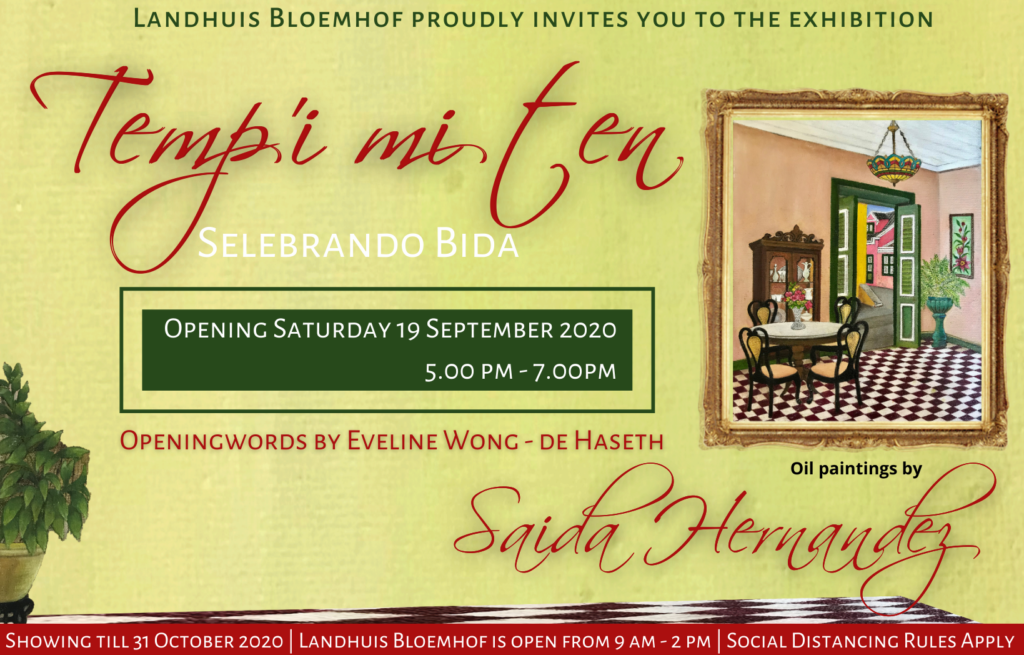 Exhibition: 'Temp'i mi ten - Selebrando Bida'
Exhibition by Saida Hernandez.
INTERNATIONAL CODA AWARDS FOR THE CATHEDRAL OF THORNS
We are proud to share with you that the Cathedral of Thorns, a labor of love created of 25 million spikes, has won the CODAaward 2020 in the Landscape category.
Activities / Events / Exhibitions / Workshops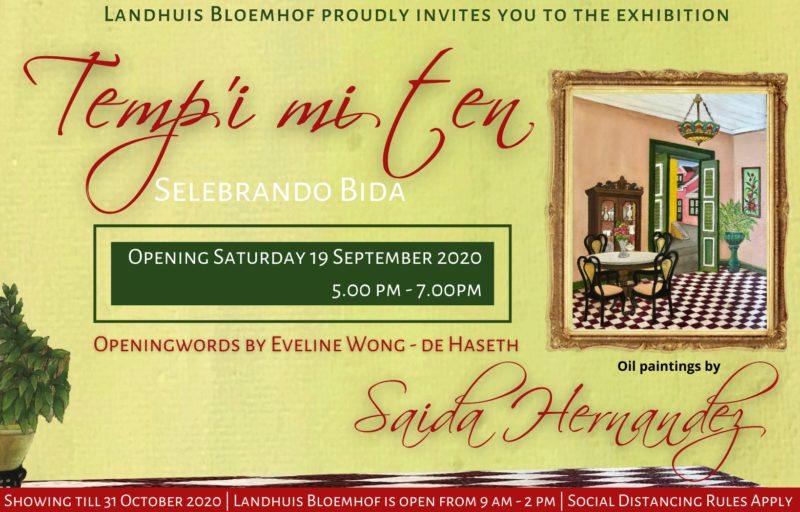 Exhibition Temp'i mi Ten Selebrando Bida By Saida Hernandez Date: September 18 till October 31 The exhibition Temp'i mi ten - selebrando bida (From my time - celebrate life) shows...
Event Workshop HATHA YOGA Every Monday starting June 1st 6 pm - 7 pm 7:15 pm - 8:15 pm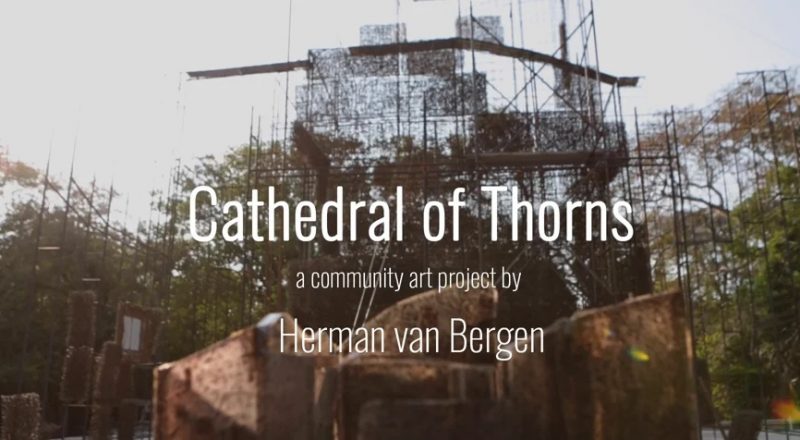 Visit the Cathedral of Thorns on the premises of Landhuis Bloemhof