An inspiring diversity

ART - HISTORY - NATURE
Welcome to Landhuis Bloemhof
Landhuis Bloemhof is a cultural center dedicated to the memory of May Henriquez.
Contemporary visual artists are welcomed to exhibit their work in this historical mansion dating back to 1735.
And there is much more to explore on the seventeen acres of the estate, like the frozen in time sculpture studio of May Henriquez, the Ex Libris May-Max Library and our gift shop with colorful souvenirs, handcrafted jewelry and art books to mention just a few .
On the premises, in the gardens, you can also visit the bath house nestled between shady trees, the Labyrinth/Cathedral of Thorns, created by Herman van Bergen and the open air sculpture studio of Hortence Brouwn.
Stroll through the park and indulge in a cultural experience surrounded by history, contemporary art and nature.
We are very pleased with the well attended and lively opening of the exhibition Art For the Roses, last Saturday. This marked the first part of the fundraising project for Ride for the Roses Curaçao powered by Landhuis Bloemhof, the Cathedral of Thorns, Number Ten, the Orcobank, the Vertegenwoordiging van Nederland, 36 artists and many volunteers.
The silent auction of the exhibited works of arts is open for bidding. Check our digital catalogue for the latest update.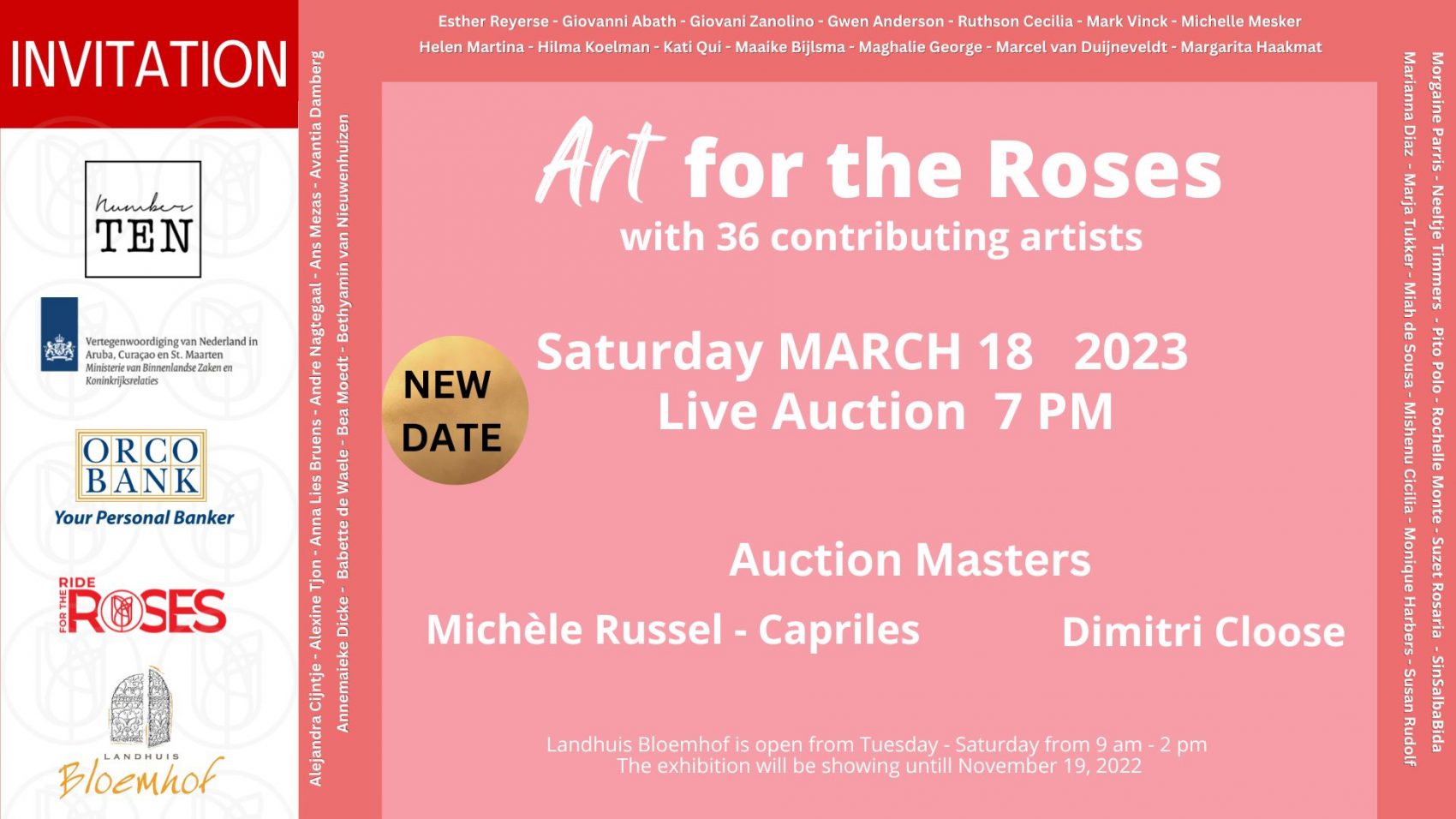 Art for the Roses Fundraising 
Due to the heavy rain showers the last weeks, it was decided in close consultation with all involved, to postpone some of the planned events around the Art for the Roses.
You are very welcome to come by any time during our opening hours to view the striking exhibition Art for the Roses and participate in the silent auction.
The Live Art Auction planned for this Saturday is postponed to March 18, 2023
The Night for the Roses multitalented festival is scheduled for January 13, 2023
The Christmas Craft Fair will take place on Saturday November 26 from 9 am till 2 pm
The Art for the Roses exhibition is extend till November 26. The online bidding catalogue will remain active and updated weekly.
Activities / Events / Exhibitions / Workshops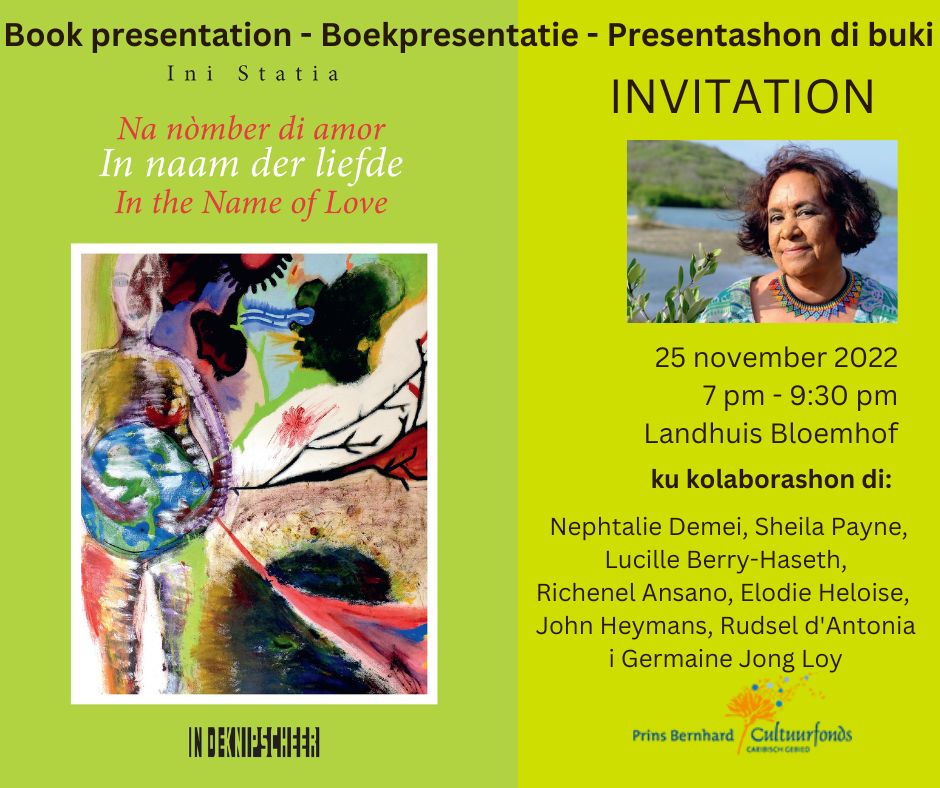 Event Event Book Launch Na nòmber di amor / In naam der liefde / In the Name of Love By Ini Statia Friday November 25 | 7.00- 9.30...
The Bloemhof Shop supports local artists, crafters, authors and musicians. Drop by for your holiday shopping, you will surely find a good match for all ages and occasions.
The Bloemhof Shop is open from Tuesday t0 Saturday from 9.00 am to 2.00 pm.