An inspiring diversity

ART - HISTORY - NATURE
Welcome to Landhuis Bloemhof
Landhuis Bloemhof is a cultural center dedicated to the memory of May Henriquez.
Contemporary visual artists are welcomed to exhibit their work in this historical mansion dating back to 1735.
And there is much more to explore on the seven acres of the estate, like the frozen in time sculpture studio of May Henriquez, the Ex Libris May-Max Library and our gift shop with unique souvenirs and art books.
On the premises, in the gardens, you can also visit the bath house nestled between shady trees, the Labyrinth/Cathedral of Thorns, created by Herman van Bergen and the open air sculpture studio of Hortence Brouwn.
Stroll through the park and indulge in a cultural experience surrounded by history, contemporary art and nature.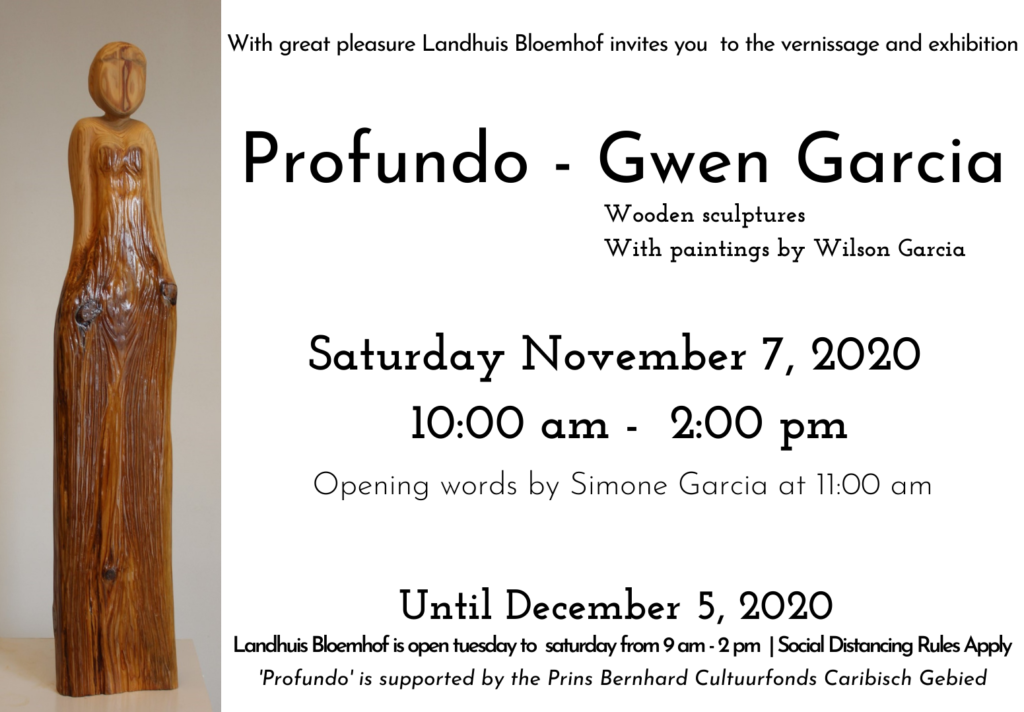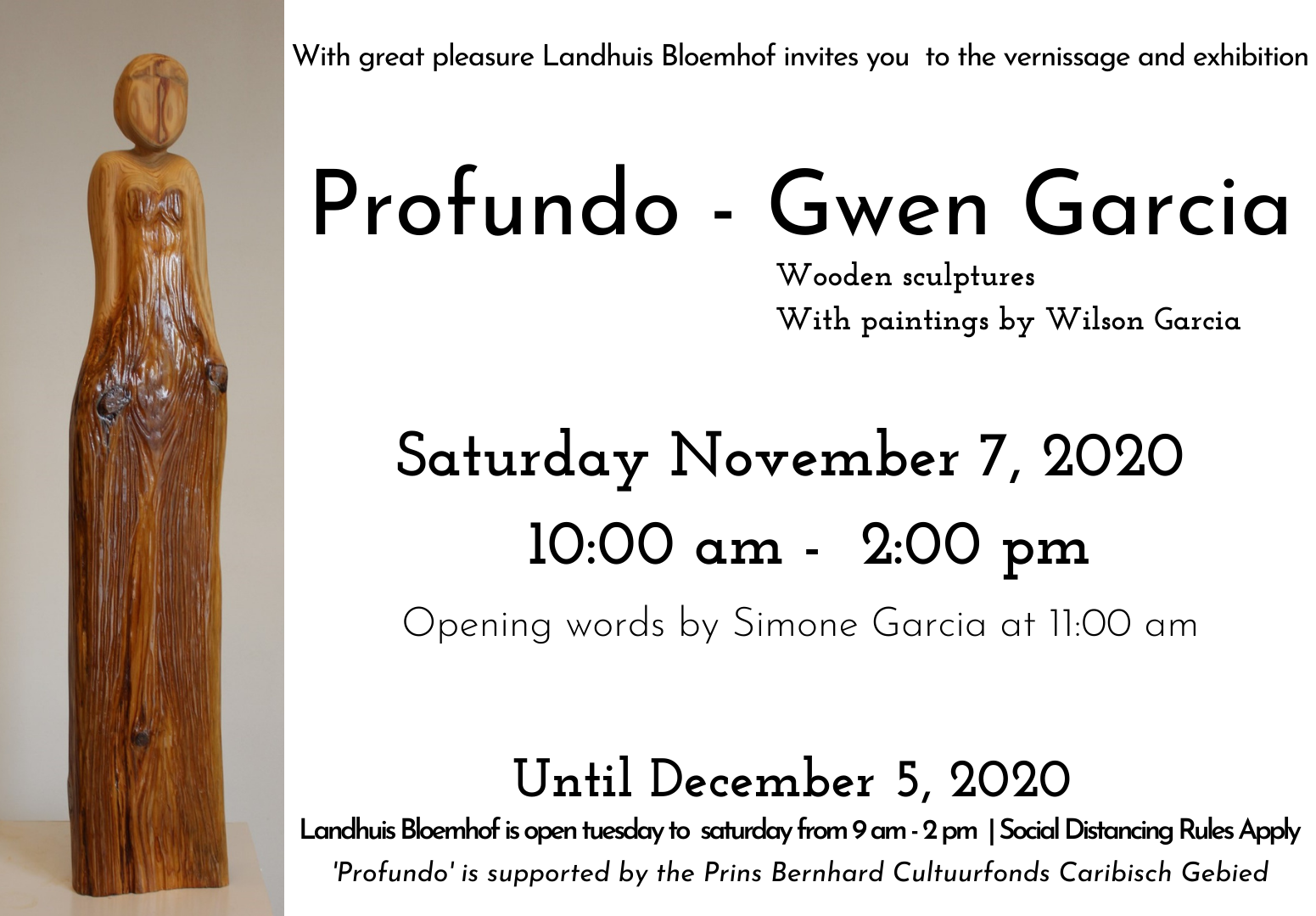 Exhibition by Gwen Garcia

MONDI MAGIKO 2020
POSTPONED
Landhuis Bloemhof and Kara Productions regret to announce that Mondi Mágiko will not be organized this year.
Activities / Events / Exhibitions / Workshops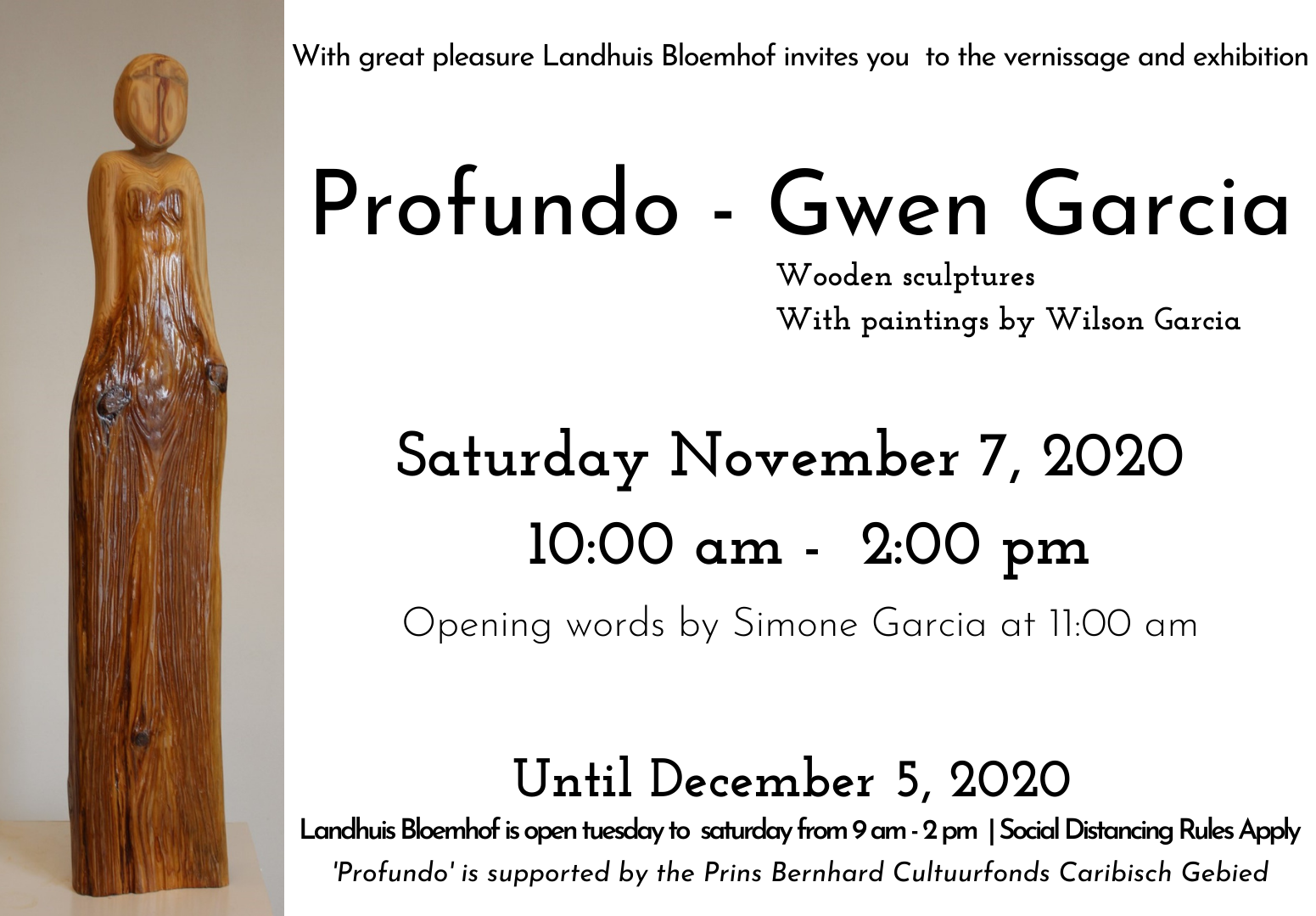 Exhibition Profundo By Gwen Garcia Date: November 7 till December 5 Profundo is all about Gwen Garcia's close encounters with himself, expressed in wooden sculptures. "My emotions, my pride and my...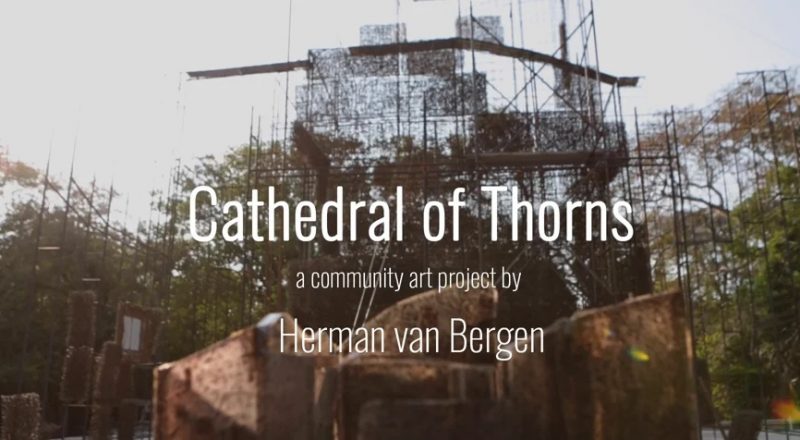 Visit the Cathedral of Thorns on the premises of Landhuis Bloemhof