An inspiring diversity

ART - HISTORY - NATURE
Welcome to Landhuis Bloemhof
Landhuis Bloemhof is a cultural center dedicated to the memory of May Henriquez.
Contemporary visual artists are welcomed to exhibit their work in this historical mansion dating back to 1735.
And there is much more to explore on the seven acres of the estate, like the frozen in time sculpture studio of May Henriquez, the Ex Libris May-Max Library and our gift shop with unique souvenirs and art books.
On the premises, in the gardens, you can also visit the bath house nestled between shady trees, the Labyrinth/Cathedral of Thorns, created by Herman van Bergen and the open air sculpture studio of Hortence Brouwn.
Stroll through the park and indulge in a cultural experience surrounded by history, contemporary art and nature.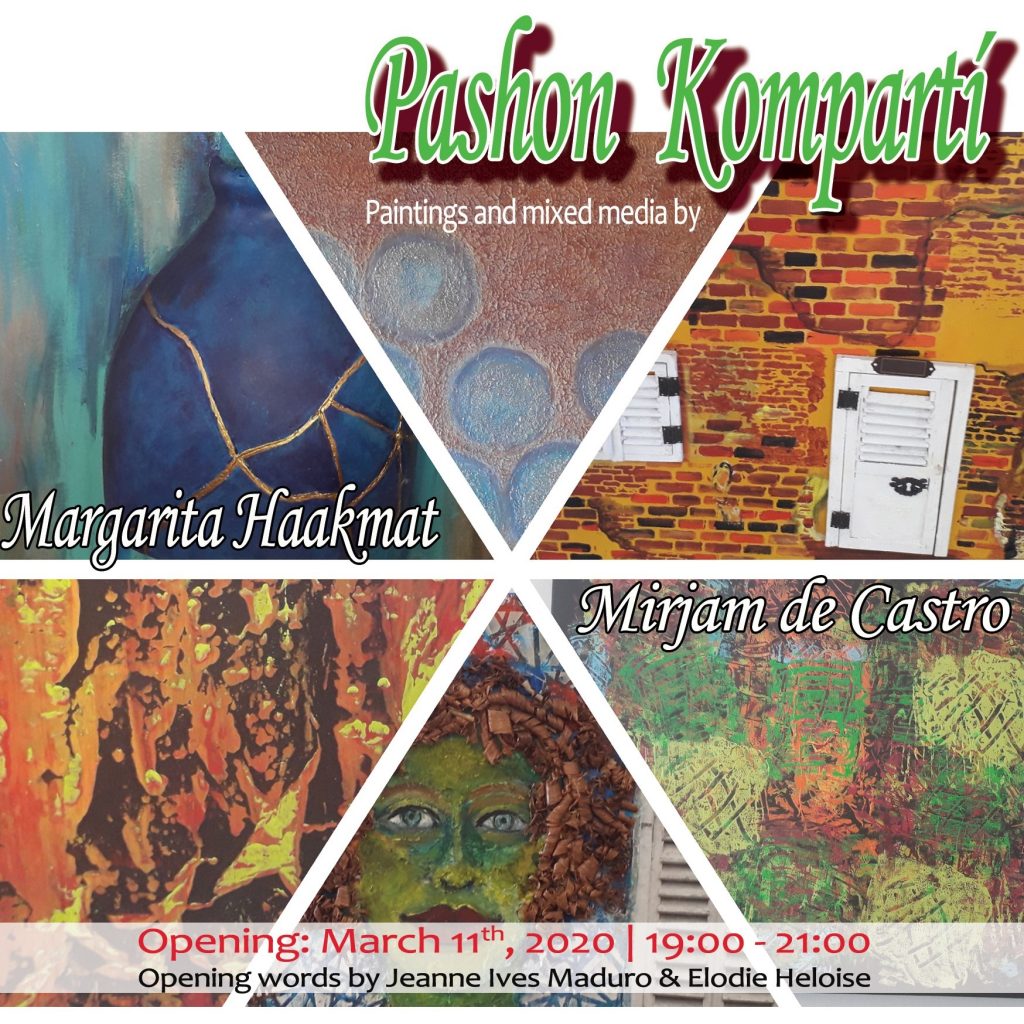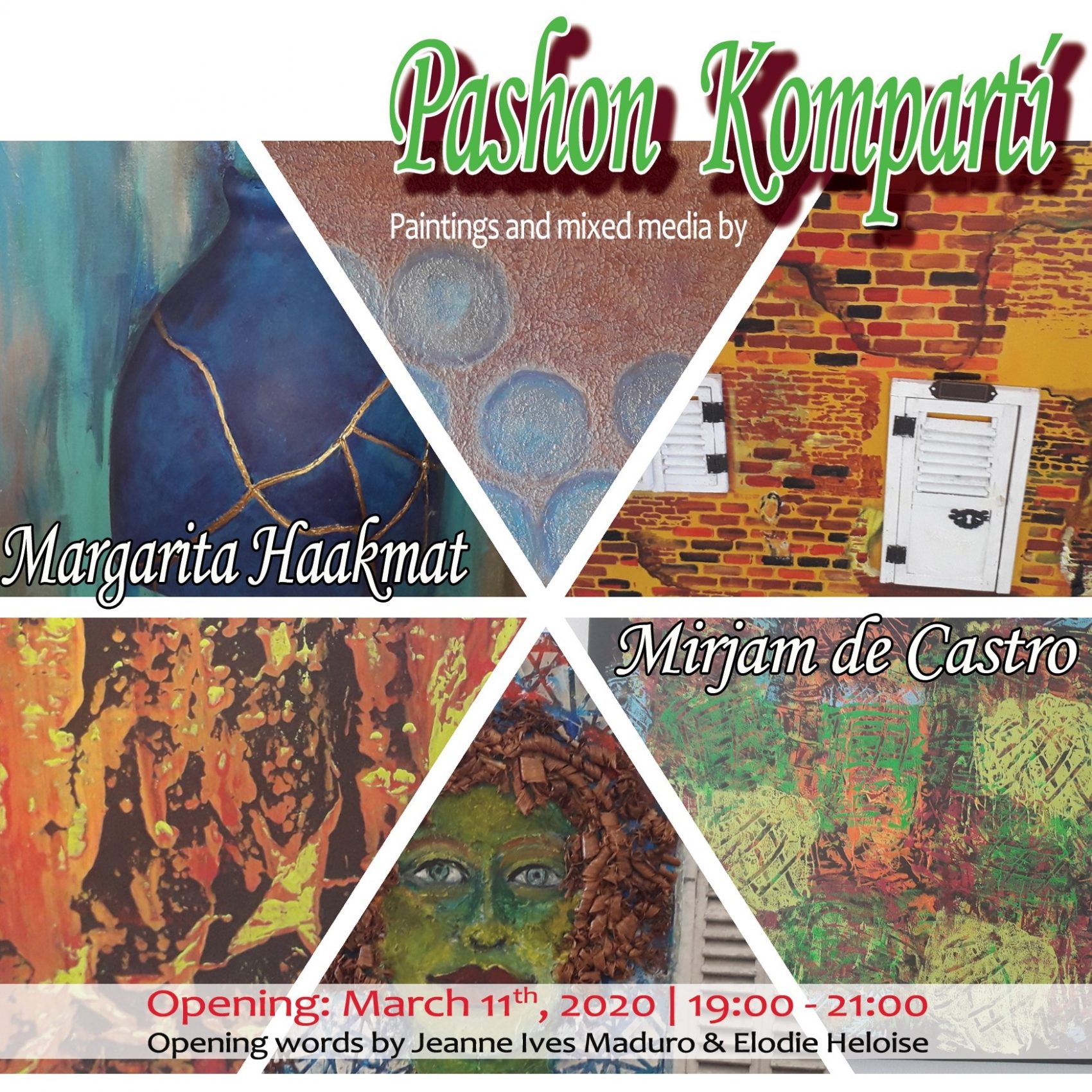 Exhibition: 'Pashon Kompartí'

By Margarita Haakmat & Mirjam de Castro
Pashon Kompartí is a duo exhibition showing mixed media paintings by Margarita Haakmat - Maduro and Mirjam de Castro. The two women did not know each other before this project and were linked together through their love for art.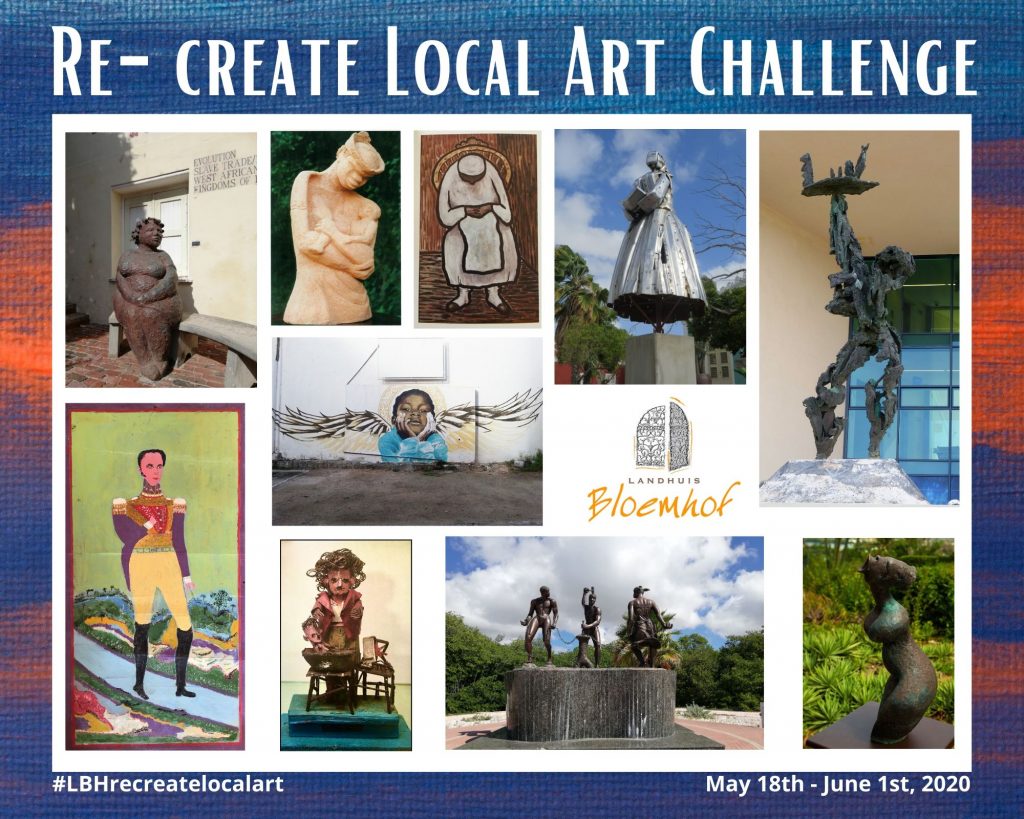 'Re-create Local Art Challenge'
Choose, Recreate and Post. We challenge you to recreate a work of art with objects (and people) in your home starting May 18th till June 1st.
1. Choose an artwork from our ten pre-selected local artists; Gangan ta sosegá by Elis Juliana, Mama Kultura by Yubi Kirindongo, Gritu by Norva Sling, Mama ta baña yu by Maximiliano Nepomuceno, Angelito Negro by Garrick Marchena, Reaching to Heaven by Nelson Carrilho, Desenkadená by Nel Simon, Big Mama by Hortence Brouwn, Simon Bolivar by Enrique Olario and Yaya by May Henriquez.
2. Find three things lying around your house.
3. Recreate the artwork with these objects. ⠀
4. Post them online using #LBHrecreatelocalart or email your creation to info@bloemhof.cw
Check our Facebook page daily for more information about the chosen artworks and the artists.
Activities / Events / Exhibitions / Workshops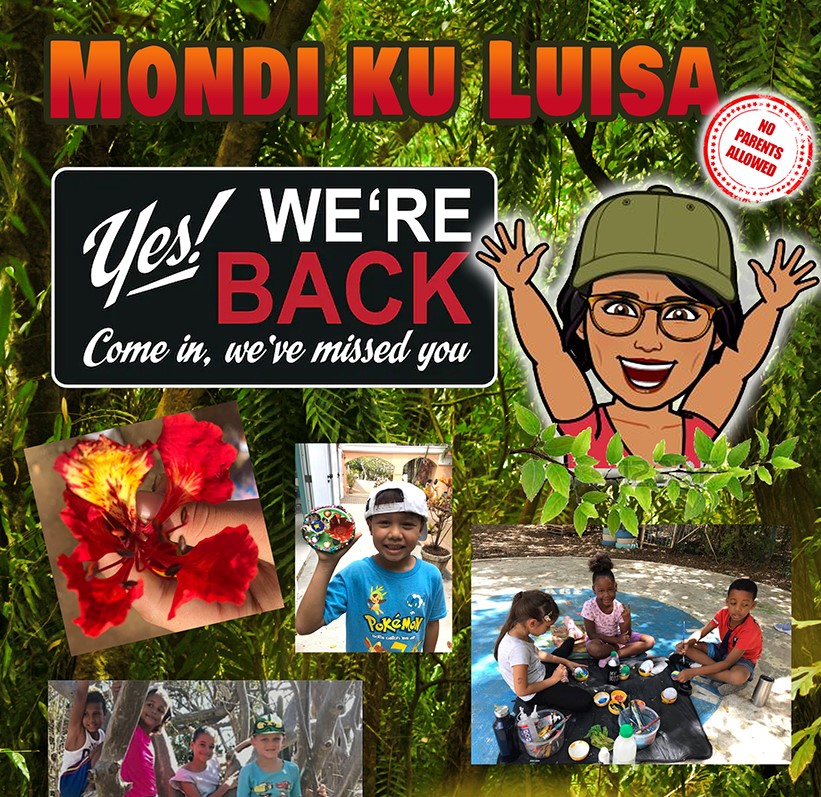 Event Mondi ku Luisa Every Saturday starting June 6th 9 am - 12 pm Children from 6 - 12 years old. Price: ANG. 10,00 per day.
Visit Mondi Mágiko and create your own magical experience.
Follow us on Facebook or #mondimagikodetails for all the information about our event and use #mondimagiko to be featured.