An inspiring diversity

ART - HISTORY - NATURE
Welcome to Landhuis Bloemhof
Landhuis Bloemhof is a cultural center dedicated to the memory of May Henriquez.
Contemporary visual artists are welcomed to exhibit their work in this historical mansion dating back to 1735.
And there is much more to explore on the seven acres of the estate, like the frozen in time sculpture studio of May Henriquez, the Ex Libris May-Max Library and our gift shop with unique souvenirs and art books.
On the premises, in the gardens, you can also visit the bath house nestled between shady trees, the Labyrinth/Cathedral of Thorns, created by Herman van Bergen and the open air sculpture studio of Hortence Brouwn.
Stroll through the park and indulge in a cultural experience surrounded by history, contemporary art and nature.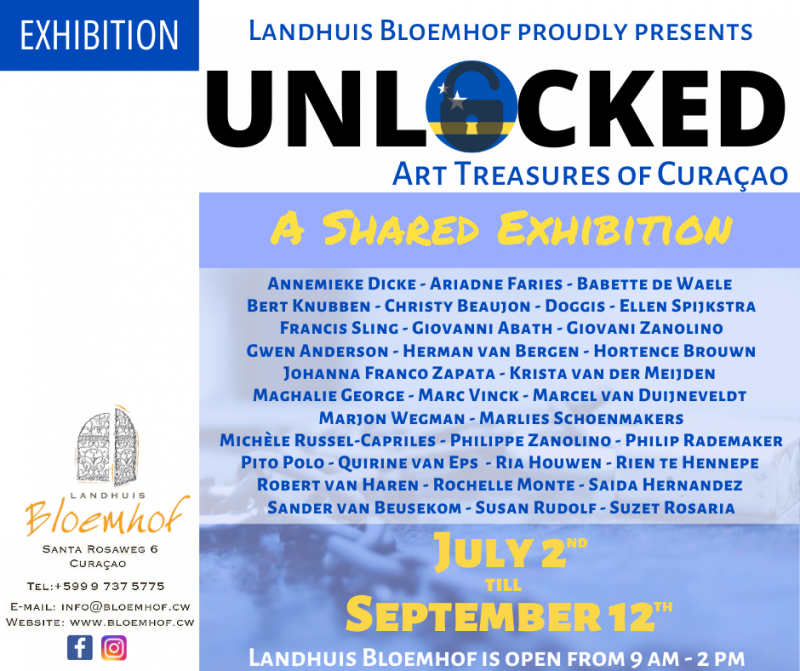 Unlocked, Art Treasures of Curaçao presents work of more then 30 local artists.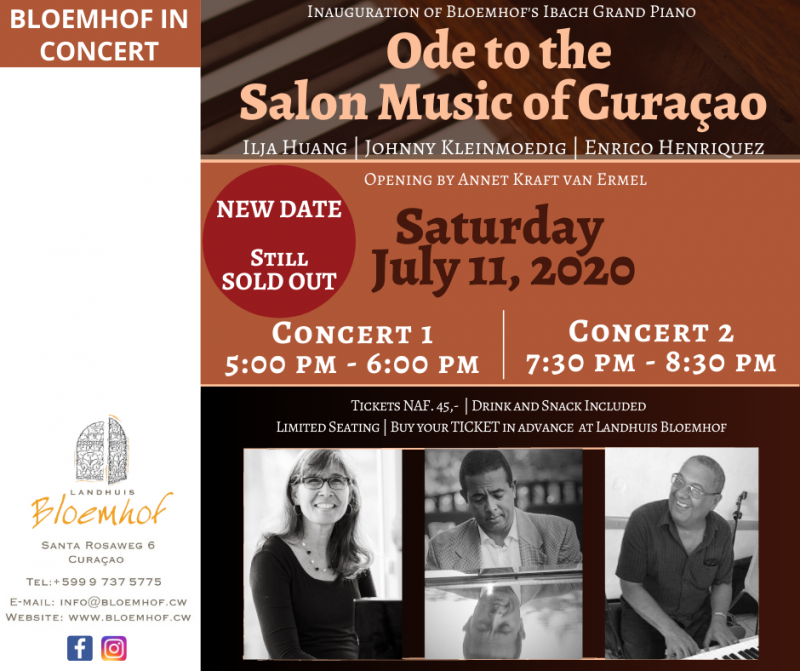 Bloemhof in Concert:
Ode to the Salon Music of Curaçao
Landhuis Bloemhof is pleased to announce the inauguration of our Ibach grand piano.
Saturday July 11 we will resume the 'Bloemhof in Concert' series with Ode to the Salon Music of Curaçao.
Activities / Events / Exhibitions / Workshops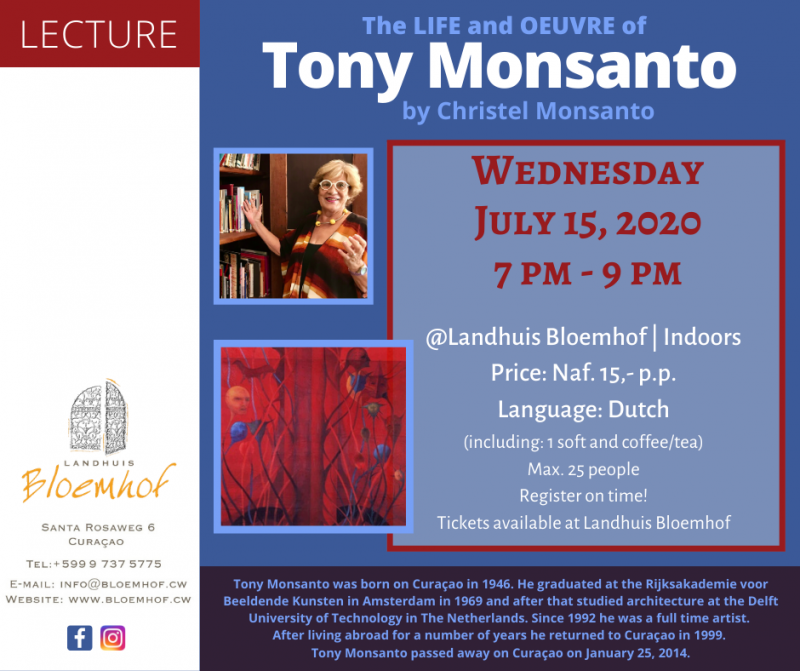 Event The Life and Oeuvre of Tony Monsanto by Christel Monsanto Lecture by Christel Monsanto Wednesday July 15 7.00- 9.00 pm Christel Monsanto will give a personal lecture about the...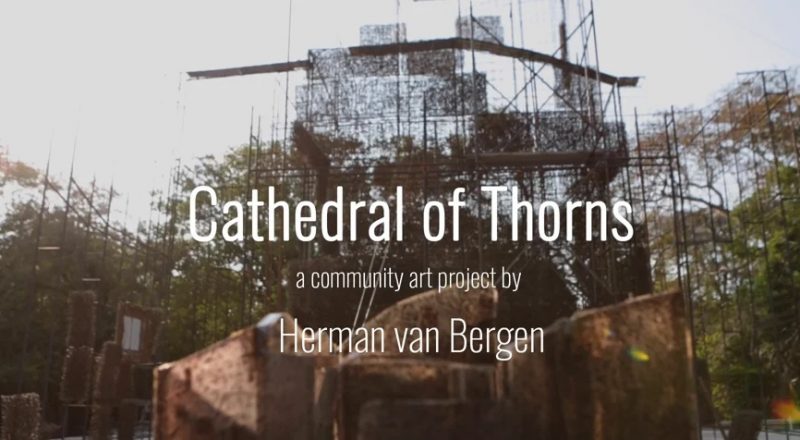 Visit the Cathedral of Thorns on the premises of Landhuis Bloemhof