An inspiring diversity

ART - HISTORY - NATURE
Welcome to Landhuis Bloemhof
Landhuis Bloemhof is a cultural center dedicated to the memory of May Henriquez.
Contemporary visual artists are welcomed to exhibit their work in this historical mansion dating back to 1735.
And there is much more to explore on the seventeen acres of the estate, like the frozen in time sculpture studio of May Henriquez, the Ex Libris May-Max Library and our gift shop with colorful souvenirs, handcrafted jewelry and art books to mention just a few .
On the premises, in the gardens, you can also visit the bath house nestled between shady trees, the Labyrinth/Cathedral of Thorns, created by Herman van Bergen and the open air sculpture studio of Hortence Brouwn.
Stroll through the park and indulge in a cultural experience surrounded by history, contemporary art and nature.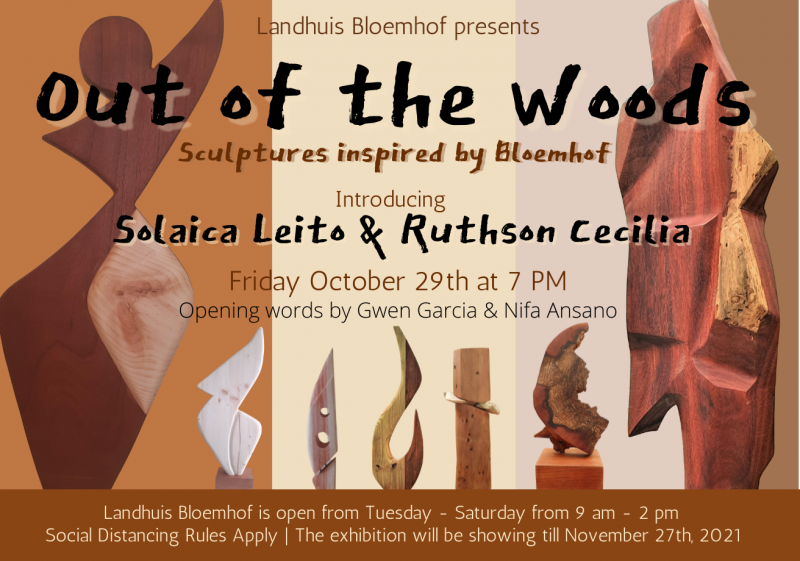 Out of the Woods
Scupltures inspired by Bloemhof
Introducing Solaica Leito & Ruthson Cecilia
Landhuis Bloemhof proudly invites you on Friday October 29 to the opening of the exhibition Out of the Woods introducing Solaica 'Laica' Leito  and Ruthson Cecilia.
INTRODUCING SOLAICA LEITO & RUTHSON CECILA
Landhuis Bloemhof is honored to introduce two new artists during the opening of 'Out of the Woods' on Friday October 29th at 7 PM. This marks the first exhibition for Solaica 'Laica' Leito (1970) and Ruthson Cecilia (1961) in which they will make their debut with wooden sculptures made out of local wood, imported wood and reclaimed antique wood whereby some are combined with stone, metal and paint.
Landhuis Bloemhof board member and art connoisseur Nicole Henriquez introduces the two artists in this video.
Activities / Events / Exhibitions / Workshops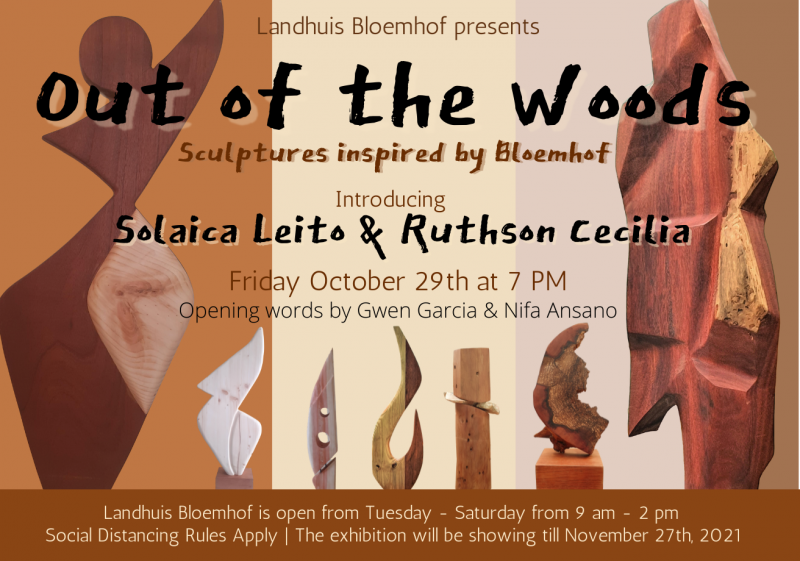 Exhibition Out of the Woods Scupltors inspired by Bloemhof Introducing Solaica Leito & Ruthson Cecilia Opening Friday October 29 Exhibition until November 27 Landhuis Bloemhof is honored...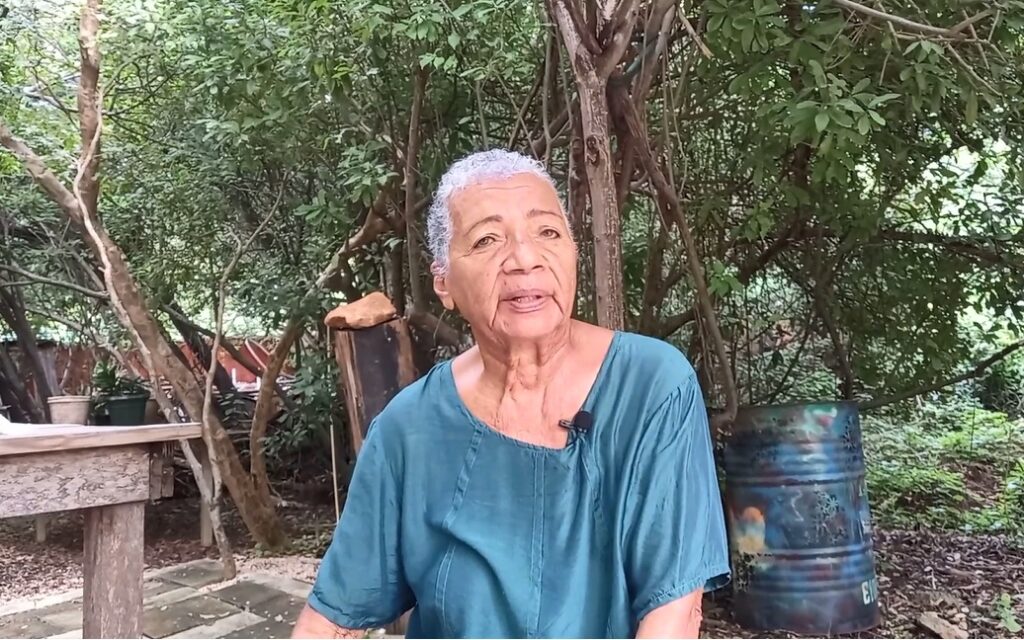 Hortence Brouwn: creating art with different materials  
With her recent exhibition 'The Journey of a Sculptor - from Clay to Stone' Hortence Brouwn allowed the public to discover the creative journey she has experienced as an artist. For more than half a century, numerous works of art were created by Hortence. She has exhibited locally and internationally. One can see her sculptures stand out at public spaces around the island and much of her art has been purchased by private collectors around the world.
Over the years she has worked in clay, cement and various types of colored stones from different countries and our own 'Tafelberg'
Bloemhof is open from Tuesday till Saturday from 9.00 am to 2.00 pm.