An inspiring diversity

ART - HISTORY - NATURE
Welcome to Landhuis Bloemhof
Landhuis Bloemhof is a cultural center dedicated to the memory of May Henriquez.
Contemporary visual artists are welcomed to exhibit their work in this historical mansion dating back to 1735.
And there is much more to explore on the seventeen acres of the estate, like the frozen in time sculpture studio of May Henriquez, the Ex Libris May-Max Library and our gift shop with colorful souvenirs, handcrafted jewelry and art books to mention just a few .
On the premises, in the gardens, you can also visit the bath house nestled between shady trees, the Labyrinth/Cathedral of Thorns, created by Herman van Bergen and the open air sculpture studio of Hortence Brouwn.
Stroll through the park and indulge in a cultural experience surrounded by history, contemporary art and nature.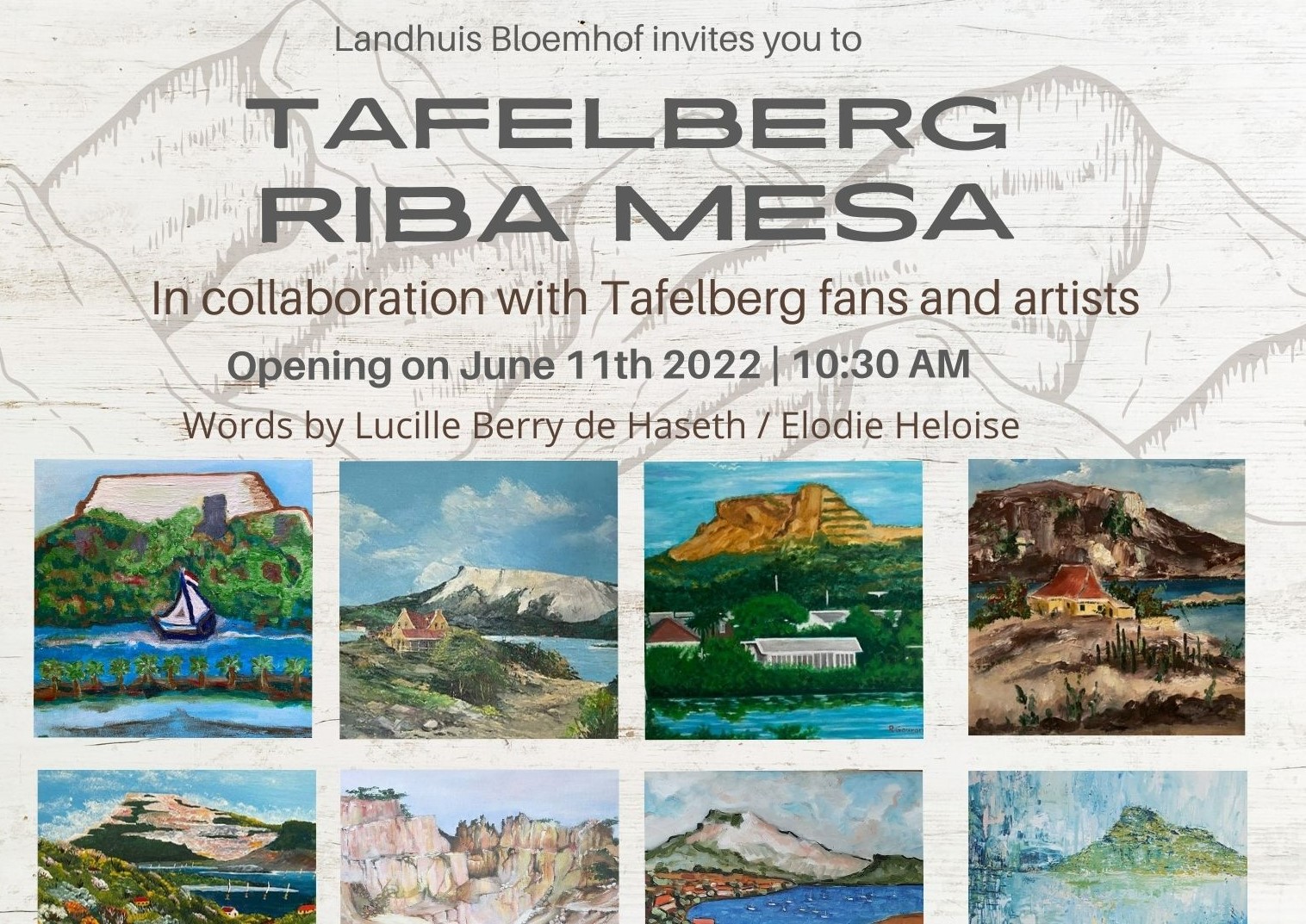 Tafelberg riba Mesa
Paintings & photographs of the Tafelberg
The exhibition Tafelberg riba Mesa  is a Community Art project as the result of the many reactions we received to our open call for artwork depicting this natural monument of Curaçao. The exhibition showcase the development of the Tafelberg through the years.
Stories behind Tafelberg riba Mesa
Artists and fanatics of the Tafelberg shared with us stories and tales about their beloved Tafelberg portrayal. Some received it as a gift, others ordered it on commission or inherited it and a few people painted or photographed it themselves. Bloemhof collected all these personal stories and made them part of the exhibition. We share three with you:
Karin Isidora - Pinedo honored her late father Luigi Pinedo by copying one of his Tafelberg paintings. You can see two paintings by Karin Isidora - Pinedo in the exhibition Tafelberg riba Mesa at Landhuis Bloemhof.
Gerlof Bouma shares with us the stories of his family with the Tafelberg and the beautiful paintings by his late mother Betty Smith married to Jan Bouma.
Dick Jansen van Galen shows a painting his parents got for their 12,5 years marriage anniversery by the Dutch painter Chiel Hagedoorn.
Activities / Events / Exhibitions / Workshops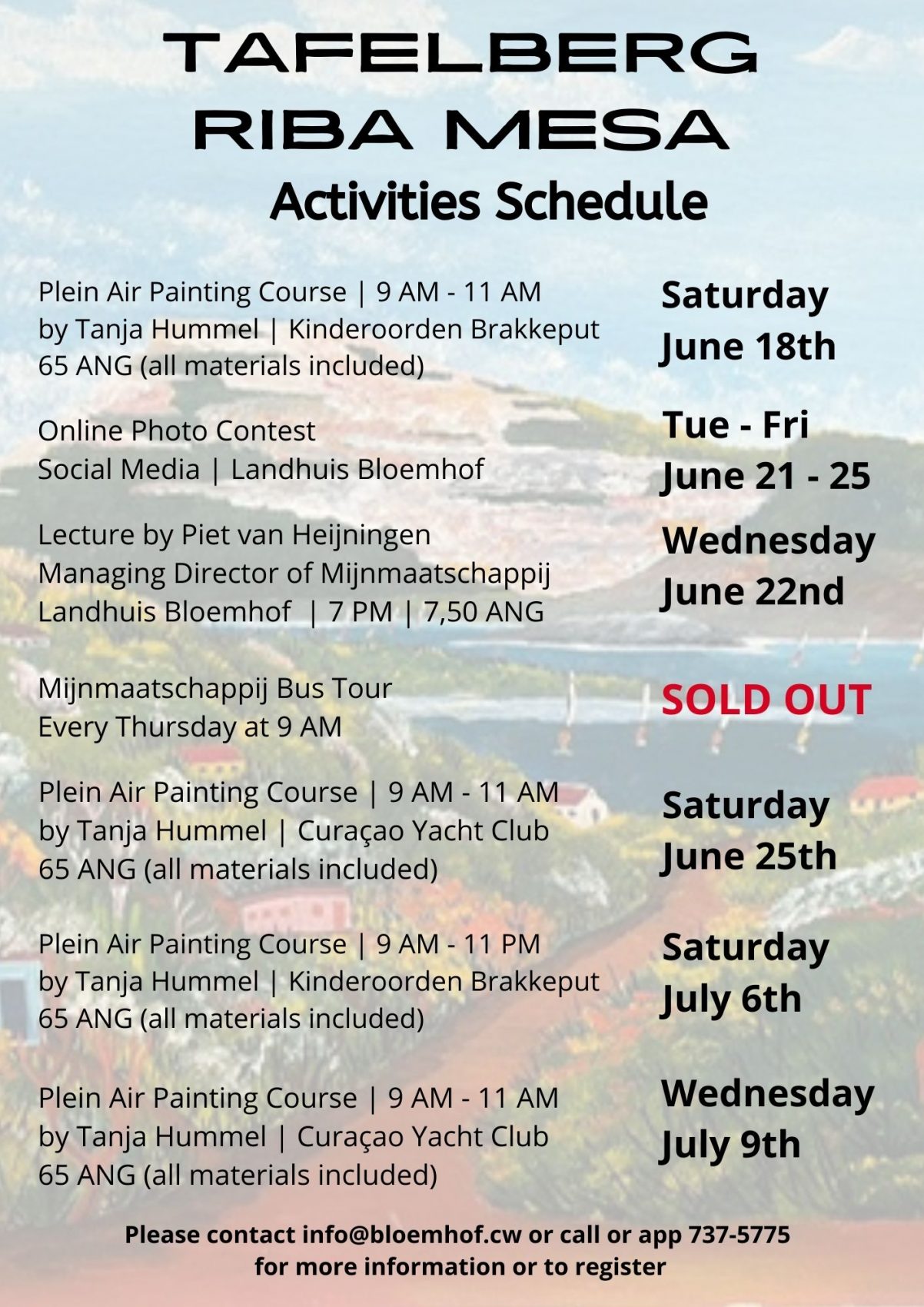 Event Activities Tafelberg riba Mesa Different dates till July 16 You can visit this special tribute to our Tafelberg from Tuesday to Saturday between 9 am and 2 pm. Don't miss...
The Bloemhof Shop supports local artists, crafters, authors and musicians. Drop by for your holiday shopping, you will surely find a good match for all ages and occasions.
The Bloemhof Shop is open from Tuesday t0 Saturday from 9.00 am to 2.00 pm.