An inspiring diversity

ART - HISTORY - NATURE
Welcome at Landhuis Bloemhof
Landhuis Bloemhof is a cultural center surrounded by a natural park. Contemporary artists exhibit their work in this historical environment that can be traced back to 1735. Also on the premises: the Cathedral of Thorns by artist Herman van Bergen and the open air studio of sculptress Hortence Brouwn.
Visit our current exhibition, museum and gift shop. Or take a walk through the park and indulge in a cultural experience through history, contemporary art, and nature.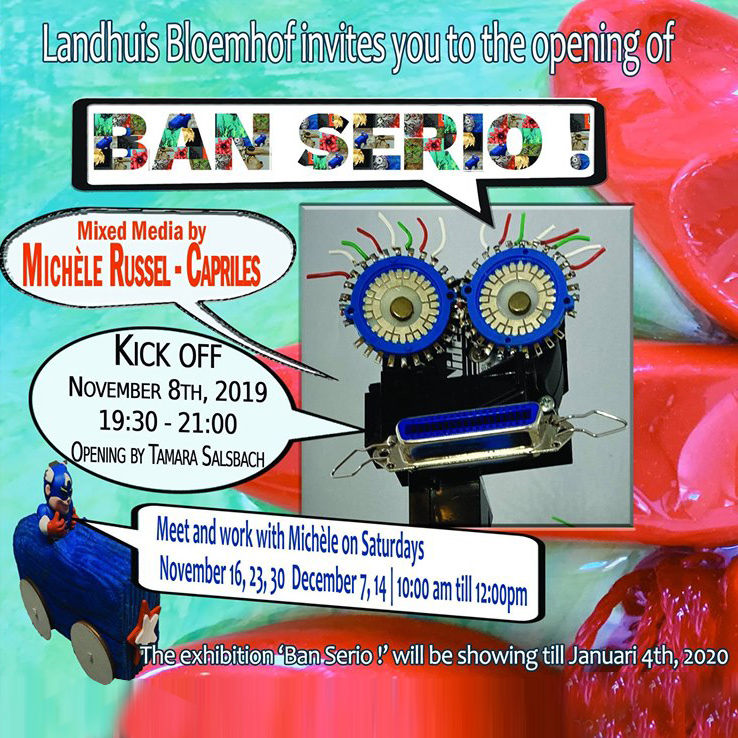 Exhibition: 'Ban Serio!'

By Michèle Russel - Capriles
Ban Serio! is a mixed media exhibition. This collection will make you literally shout out 'Ban Serio!'
The artist uses unimaginable materials to make her art pieces. Funny, creative, serious, inspirational artwork with the sole purpose to put a smile on your face.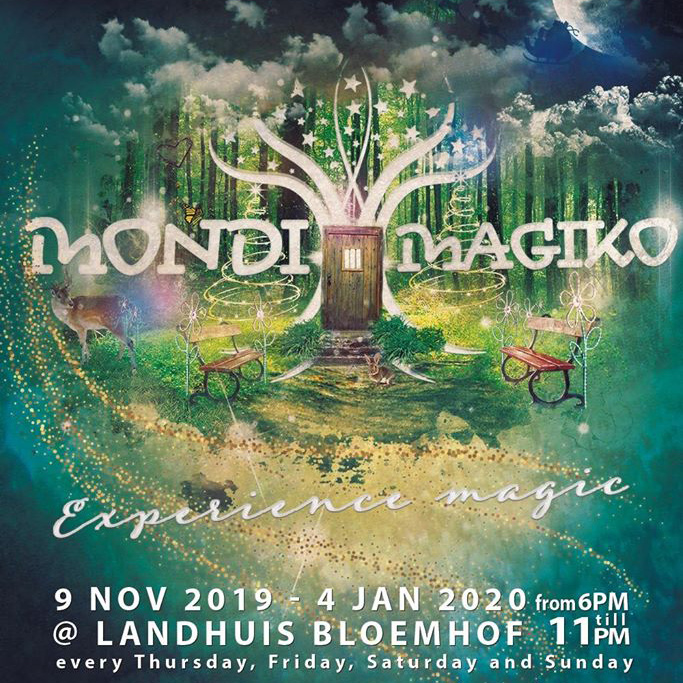 This year Landhuis Bloemhof celebrates 100 years of culture, art, history and nature. And for that this year from November 9, 2019 up to January 4, 2020 we will organize different activities and events. One of these events is: Mondi Mágiko.
The Mondi route of Landhuis Bloemhof has been transformed into a magical park full of sparkling lights.
Workshops / Activities / Events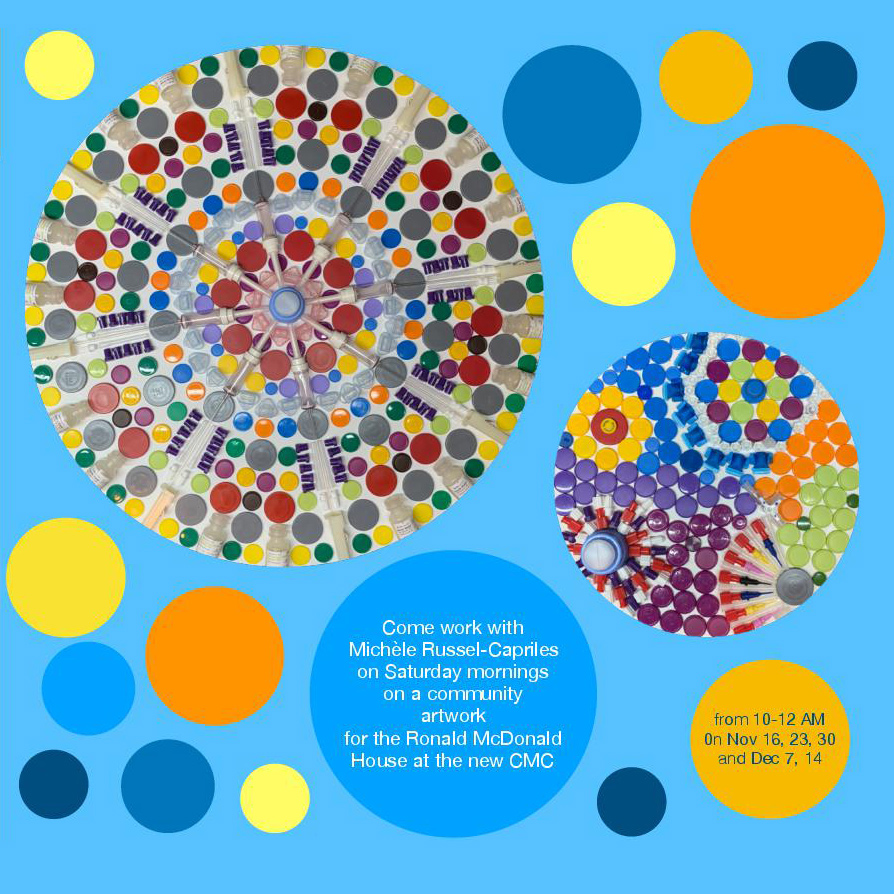 Activity Community Artwork With Michèle Michèle Russel-Capriles Date: Nov 16, 23, 30 and Dec 7, 14 During her exhibition 'Ban Serio' Michèle Russel-Capriles welcomes you to come join her every
Visit Mondi Mágiko and create your own magical experience.
Follow us on Facebook or #mondimagikodetails for all the information about our event and use #mondimagiko to be featured.