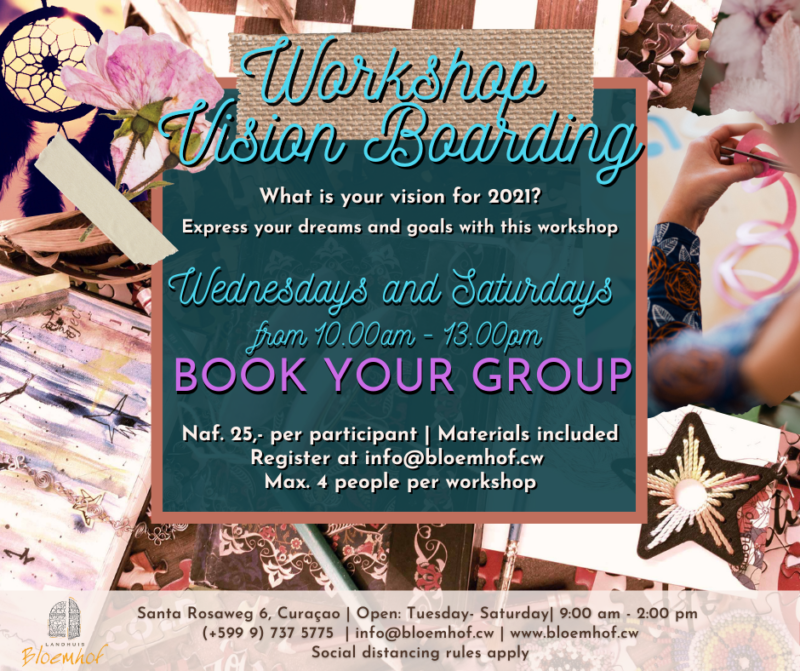 Date: Wednesday December 9, 16, 23 and 30
Saturday December 12 and 19
From 10:00 am - 1:00 pm
Price: 25 ANG (including materials and refreshments)
What are your dreams and goals for 2021? This is the central question for the creation of your visionboard for 2021. With that in mind you will put your hands to work with paper, glue, scissors, paint and old magazines. Whether you approach this workshop focused or intuitively, what unfolds on your personal poster always surprises. Enjoy a fun morning where you put yourself as your most important priority. Your coaches are Pien Ackermans or Elodie Heloise.
You can book your own group (max 4) or just sign up individually.
Want to do this on another date…? Mail us and ask for the possibilities.