Archives of a rich cultural heritage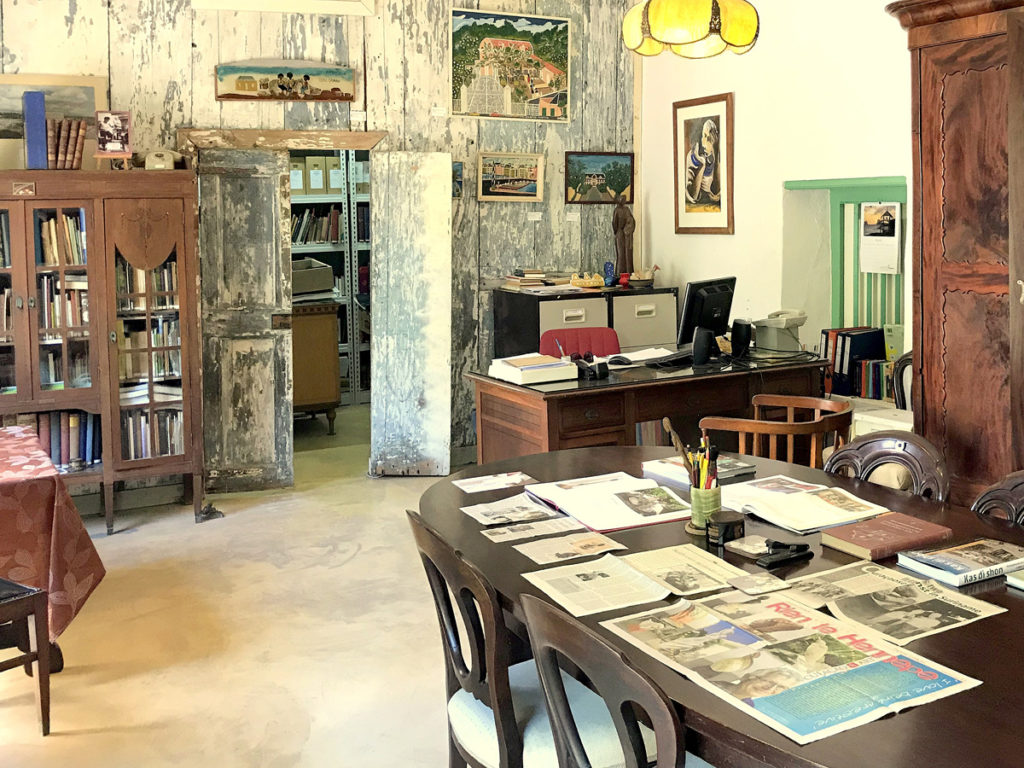 The former caretaker dwelling and 'mangazina' (warehouse) to the right of the main building, now houses the Ex Libris May-May archive/library annex reading room dedicated primarily to the arts; the archives of May and Max Henriquez are currently being catalogued. These archives include, besides art-books, invitations to virtually all art-exhibitions ever held on the island, posters of cultural events, program books, hundreds of photos, newspaper-clippings, and much more.
The scope of interest of the topics one can find here are primarily related to the fine arts; we collect and update files on local visual artists and on foreign artists related to Curaçao. We also carry a selection of local and Papiamentu literature, theatre, etymology and Jewish Papiamentu studies.