Archives of a rich history of Bloemhof and art during the last century ..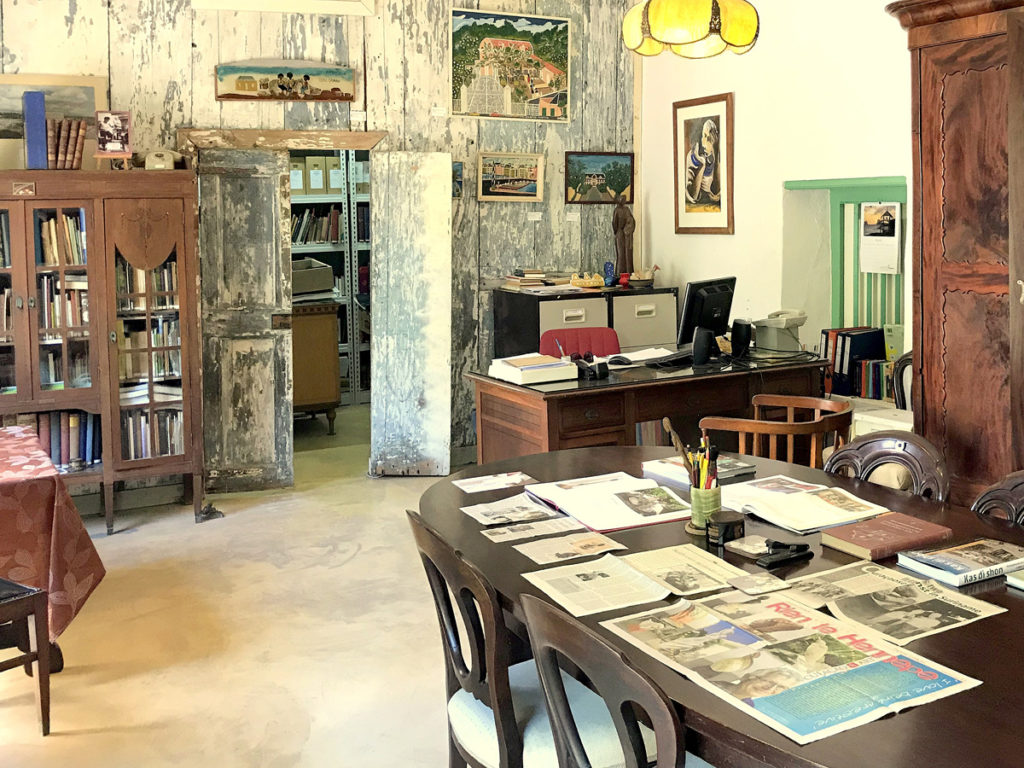 The old barn and mangazina (warehouse) to the right of the main building house an archive/library annex reading room dedicated primarily to the arts; the archives of May Henriquez (and those of her ancestors) are currently being catalogued. These archives include, besides books, invitations to virtually all art-exhibitions ever held on the island, posters of cultural events, program books, hundreds of photos, newspaper-clippings, and much, much more.
The items mostly relate to Curaçao and its culture, although we also offer a good deal of documentation on foreign artists and culture.