The Bloemhof Experience are 6 different and unique experiences, all set on the plantation-area around Landhuis Bloemhof.
On the Bloemhof premises you will meet creativity in many different forms and shapes. Art, history, nature and even the art of food (and coffee) are all present at Bloemhof. So visit the Museum of Natural History, have breakfast or lunch at café Number Ten, stroll through our mondi and enter our authentic country house where you will always find a contemporary art exhibition. Be amazed by the monumental art work The Cathedral of Thorns and admire the sculptures in our sculpture garden. Get your souvenirs in our store or buy them at the Art Factory.
Spend the day with us and enjoy the Bloemhof Experience!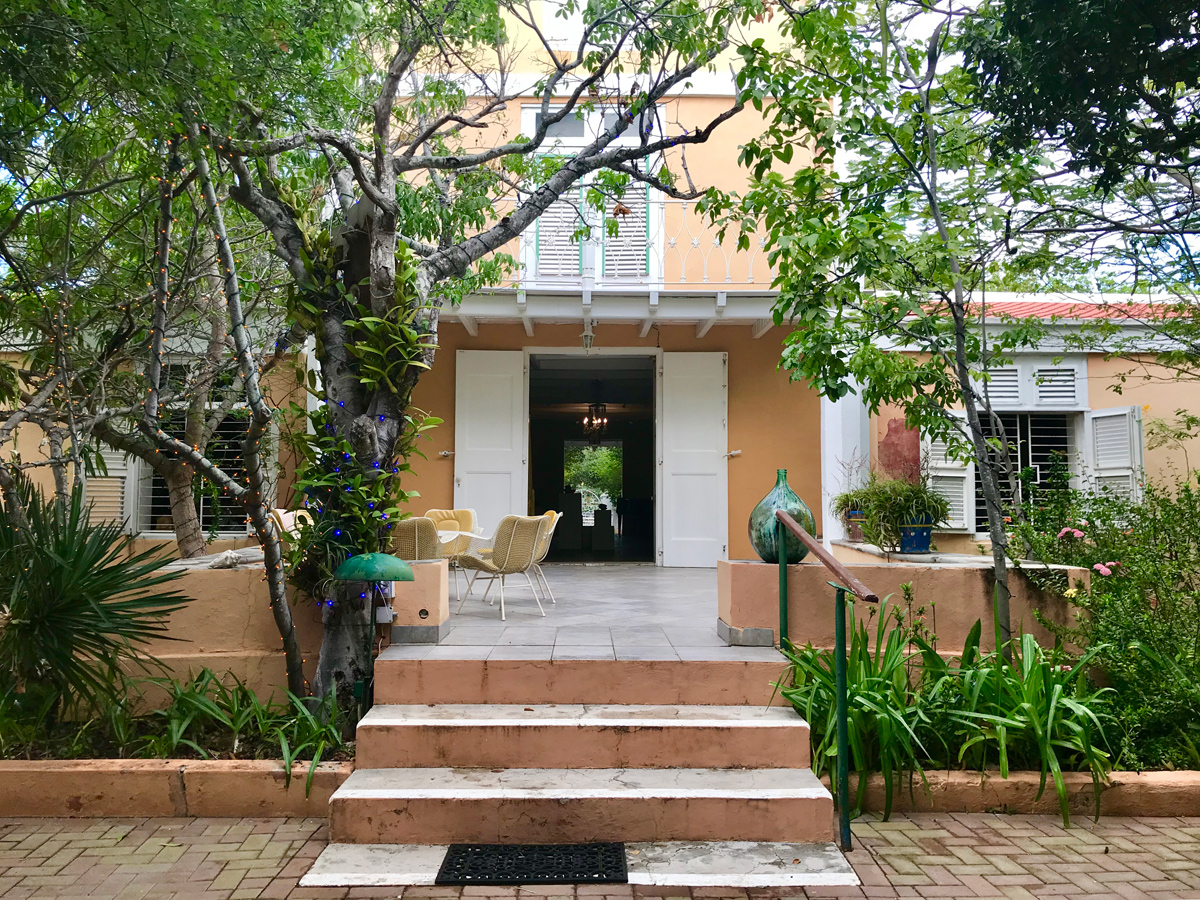 Landhuis Bloemhof
Landhuis Bloemhof is a cultural center surrounded by a natural park. Contemporary artists exhibit their work in this historical environment that can be traced back to 1735. Also on the premises: the Cathedral of Thorns by artist Herman van Bergen and the open air studio of sculptress Hortence Brouwn.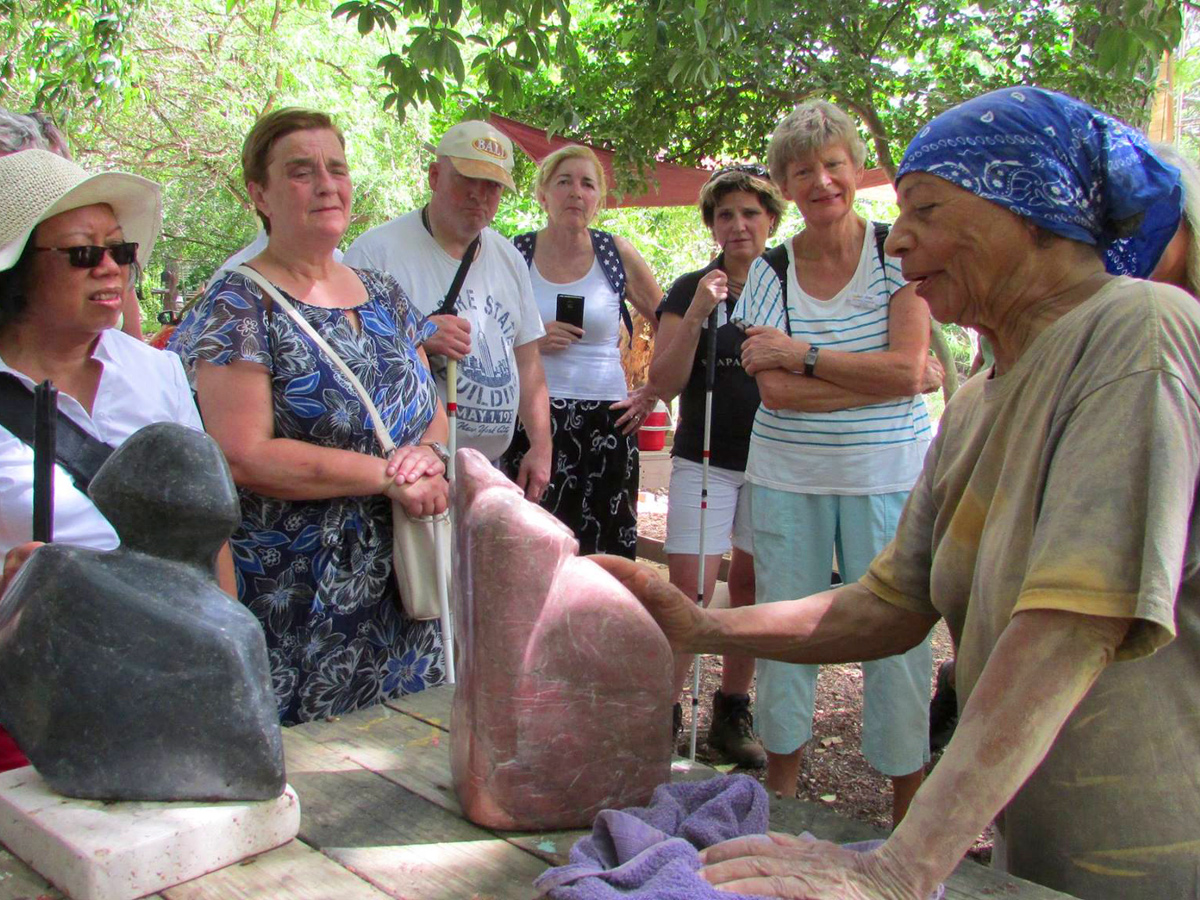 Hortence Brouwn
Sculpture artist Hortence Brouwn has her own outdoor studio and sculpture exhibition space in the gardens of Landhuis Bloemhof. Here a nice selection of her limestone sculptures can be viewed.
Hortence Brouwn was born in Surinam and attended the Art Academy in Surinam. She has worked as a math teacher in Amsterdam before coming to Curaçao in 1973.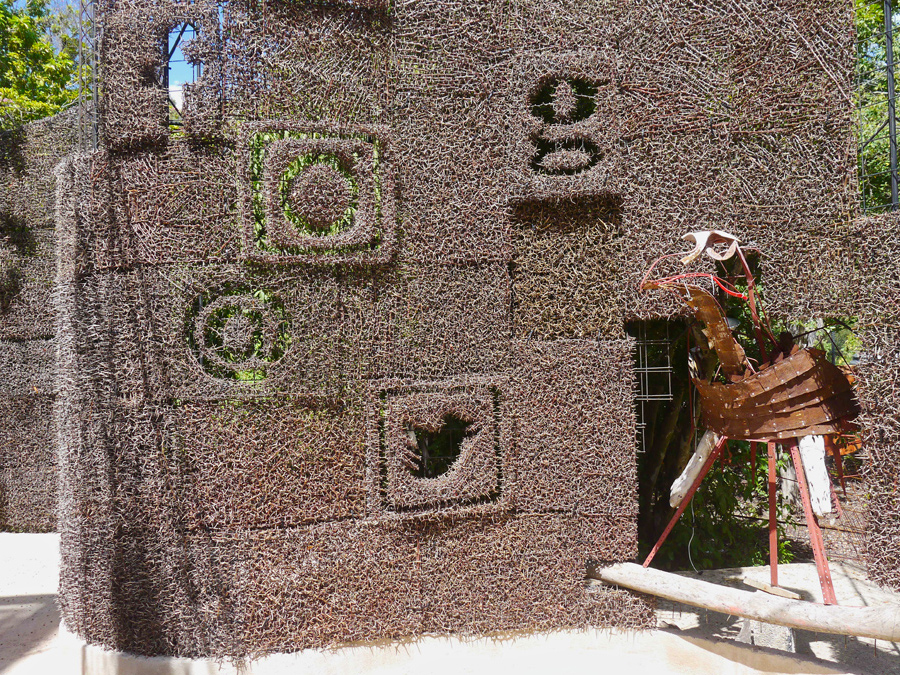 The Cathedral of Thorns
The Cathedral of Thorns was designed by Herman van Bergen, winner of the prestigious Cola Debrot Award 2016, and is constructed by unemployed youth. This work of art (in progress) unites all themes of Van Bergen's previous thorn-art sculptures into one expansive project: a building honoring Mother Nature and the Free Spirit that achieves change through creativity.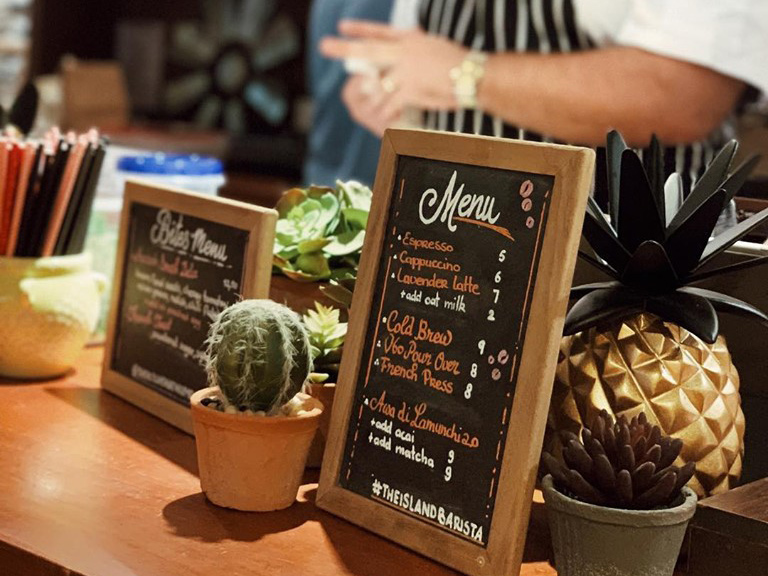 Number Ten
Number Ten is a feel good about your food kind of place where basic and wellness ingredients are served with a kind smile. You can feel the love that goes into every detail and that is an experience on its own.
Sip the best island barista coffee, fresh juices, infusions and homemade iced tea.
Bite into a #10 bagel, eggs your way, acai bowl for breakfast or a delightful scrumptious sandwich and homemade pastries for lunch. Check our menu for more selections, gluten free options are also served.
Unwind with a mimosa, glass of wine, gin & tonic, espresso martini or another beverage of your choice, while you catch up with your friends and family. Number Ten awaits you to make you feel at home.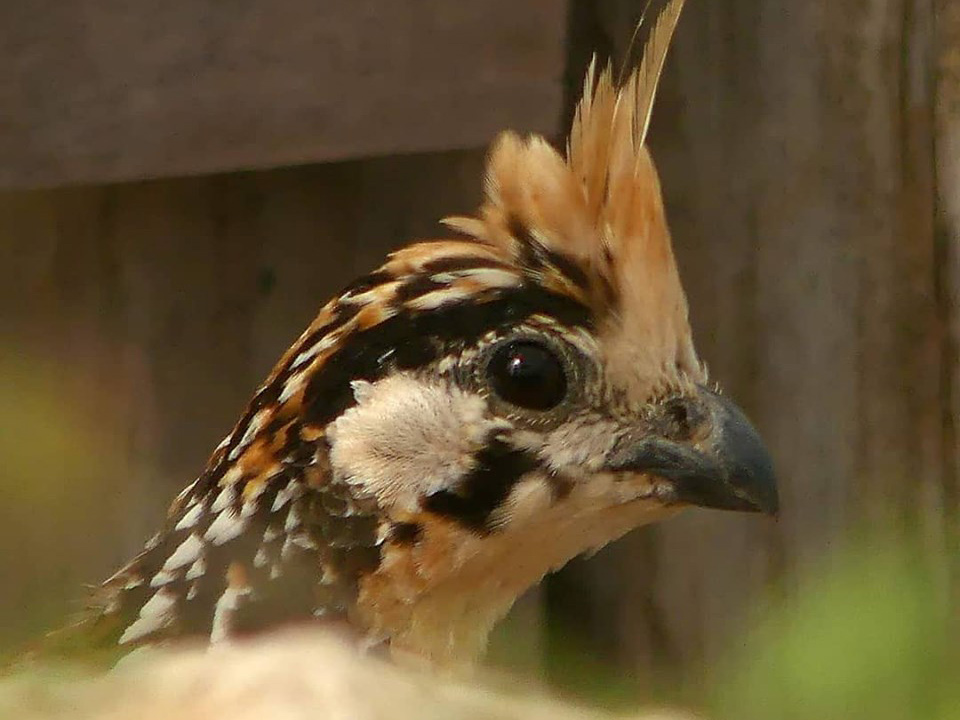 Museum of Natural History Curaçao
The Museum of Natural History Curaçao is the brainchild of Leon Pors and Michelle da Costa Gomez of the Curacao Footprint Foundation. This organization was founded with the aim to provide information about the natural environment of Curaçao as a means to heighten awareness of the urgent need to learn to appreciate and conserve the natural environment. In February 2019 the Museum opened its doors on the Bloemhof estate with the mission to translate over 100 years of scientific information about the natural environment of Curaçao into comprehensible visualizations of the ´stories of nature'.