A place virtually frozen in time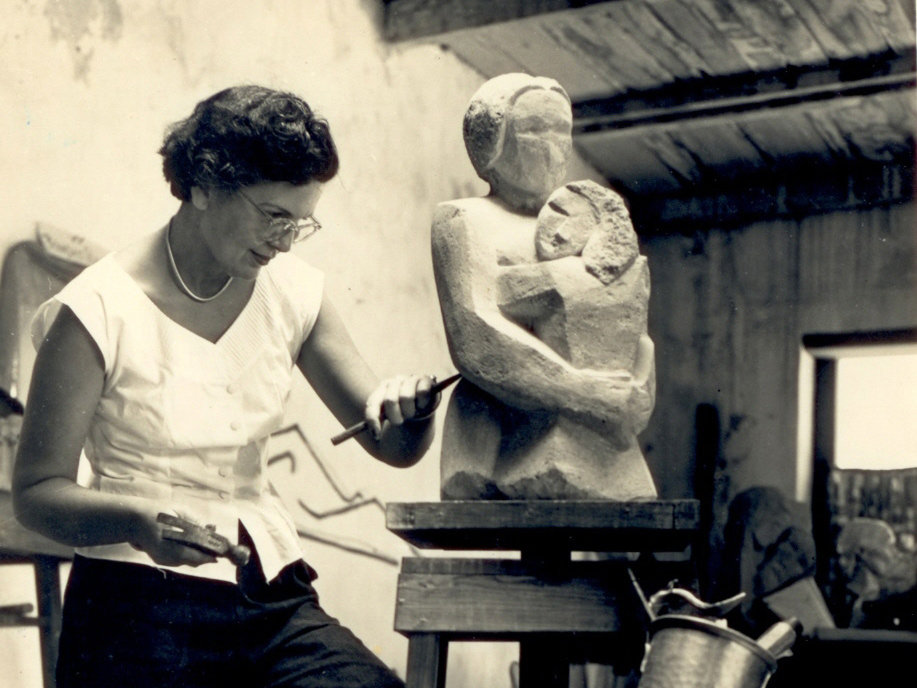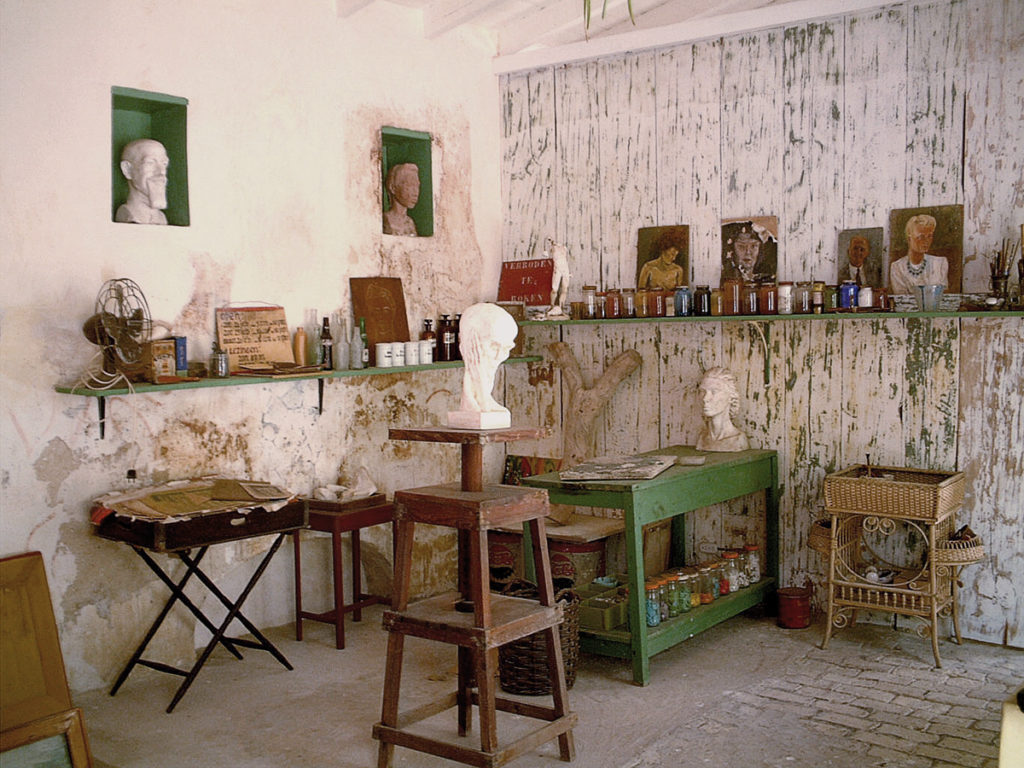 The essence of Bloemhof becoming a cultural center, started in this inspiring space, in the early forties, when May Henriquez (1915-1999) set up her sculpture studio in this area which used to be the carriage house. She first studied sculpture in Caracas with Ernesto Marragal and later on took several classes with Russian born sculptor Ossip Zadkine in Paris. She worked in this studio until the mid-seventies after which she increasingly dedicated herself to writing, be it translating classic plays into Papiamentu, recording childhood stories or poetry. She also studied Papiamentu and published on the Sephardic influences in our language. Her studio remains as a witness of the good old sculpting days.
When the family proceeded to fully restore the property in 2000-2001, they chose to preserve their (grand) mother's workspace. They documented and packed its contents, took great caution to preserve the texture and drawings on the walls, as well as to maintain the authentic look and feel in the space. After all work was completed, including a new roof over the length of the 'mangazina', the atelier of May Henriquez was reconstructed and virtually frozen in time.
Today when you visit May's studio,  it's almost like the artist just stepped out, leaving some unfinished work. As you walk around you feel a connection with the artist's workplace and understand better how an artwork develops in stages.