A place virtually frozen in time ...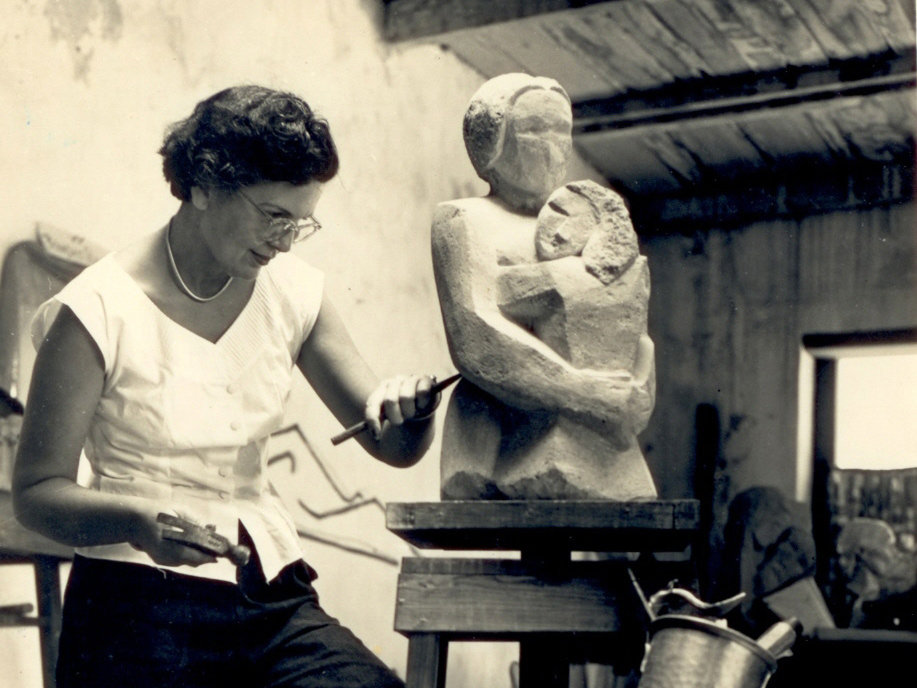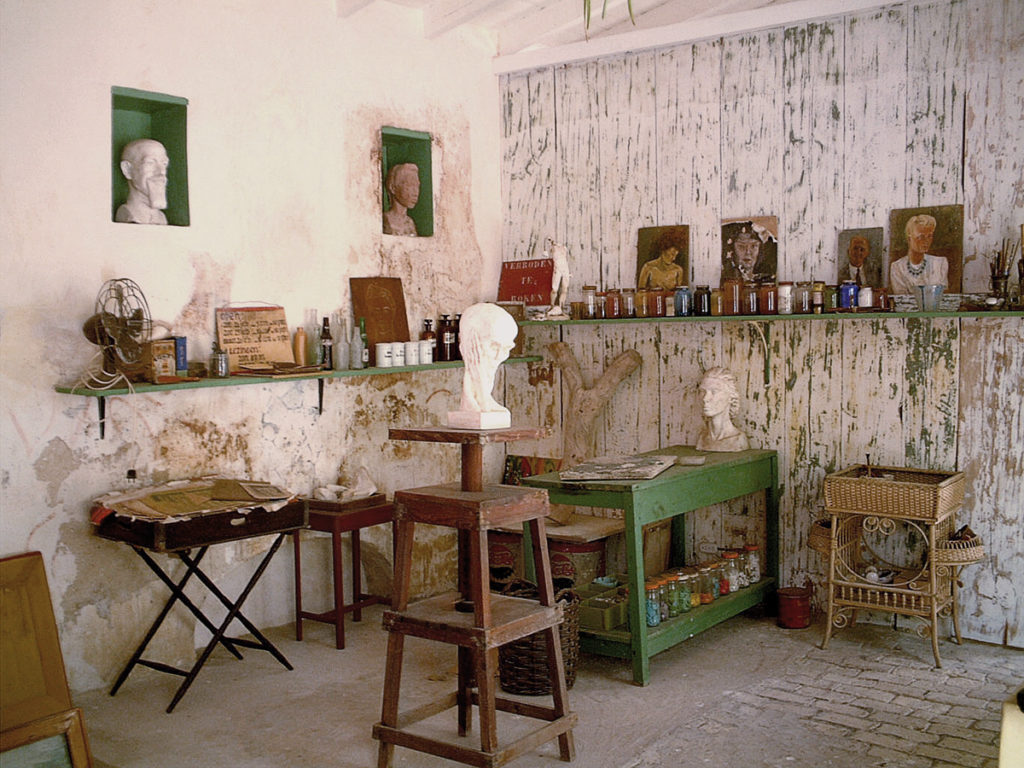 The former studio of May Henriquez has been virtually frozen in time over the past 3 decades. When the family proceeded to restore the plantation house and its adjacent buildings in 2000-2001, they chose to preserve their (grand) mother's workspace.
They documented and packed its contents, took great caution to preserve the texture and drawings on the walls, as well as to maintain the authentic look and feel in the space. After all work was completed, including a new roof over the length of the mangazina, the atelier of May Henriquez was reconstructed.
Today you can visit the studio of May Henriquez. It almost looks like the artist has just stepped out, leaving some unfinished work.
As you walk around the rooms you get a feeling for the artist's workplace, understand better how an artwork develops in stages and see some examples of art using diverse techniques and media.