Celebrating a century-old legacy
Timeline of female succession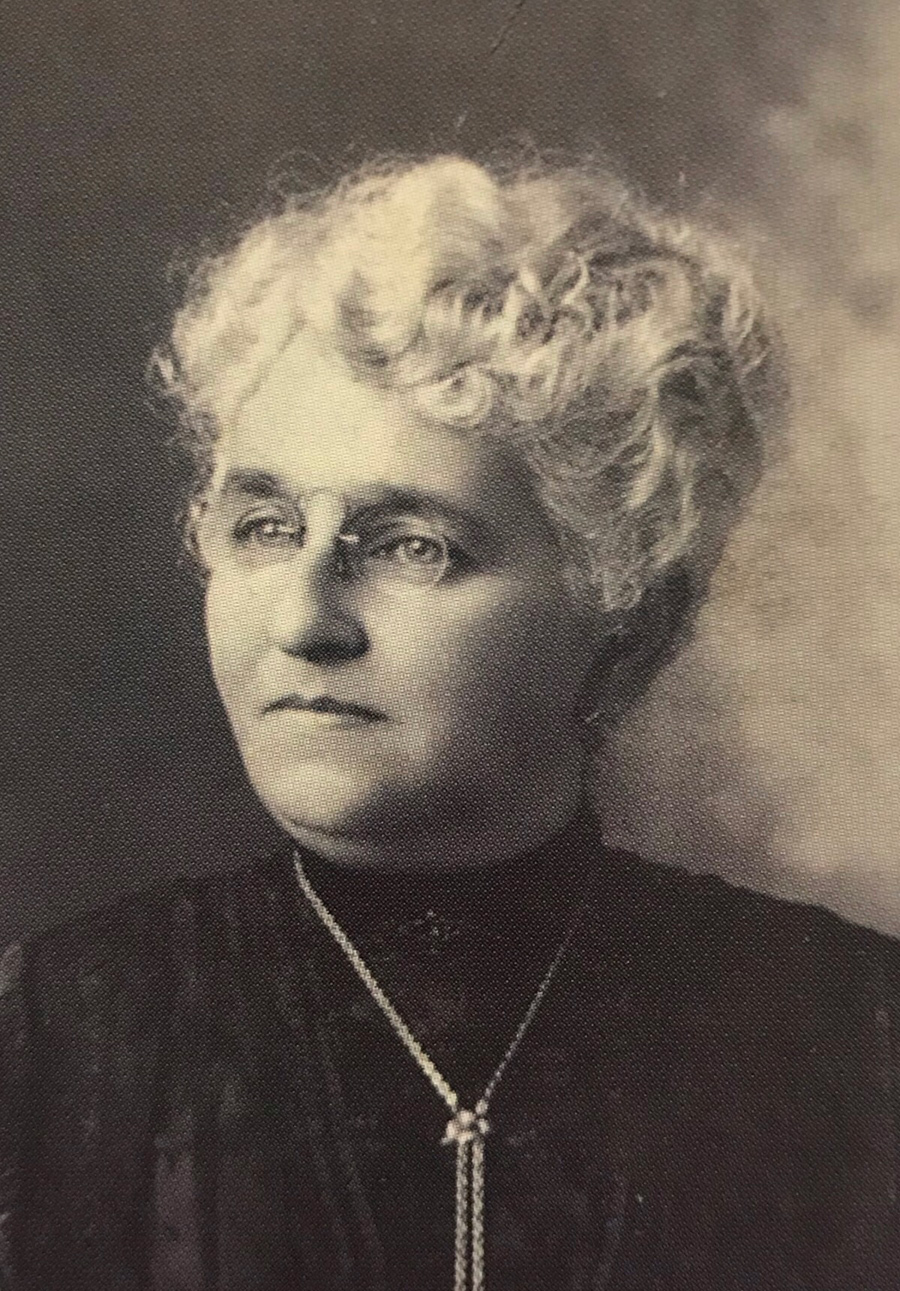 Over a a hundred years ago, Emma Lopez-Penha became the owner of Bloemhof. At that time she could not foresee that in 2022 her great grandchildren would still take care of her much beloved Bloemhof. And doing so especially through the female line.
Emma "Misema" or "Mamachi" became Bloemhof's owner on November 10, 1919 - through the intervention of her son Salomon (Momón) Mordechay Levy Maduro. Women were not allowed to act independently at that time. Momón signed the deed of sale on behalf of his mother. Misema died in 1935 and Bloemhof was inherited by her daughter Sarah Levy Maduro who was married to Joseph Alvarez Correa.
Sarah had two daughters: Yvonne and May Alvarez Correa. In the thirties, Yvonne left for Panama, got married and stayed there. May, who had a strong bond with her grandmother Emma, was already closely involved with Bloemhof at that time. When Sarah died in 1972, it was almost a natural thing that Bloemhof was bequeathed to May. She had transformed the former coach house, which was no longer in use, into her sculpture studio and the mansion was frequently used as a melting pot/ meeting place for all art lovers.
---
Foundation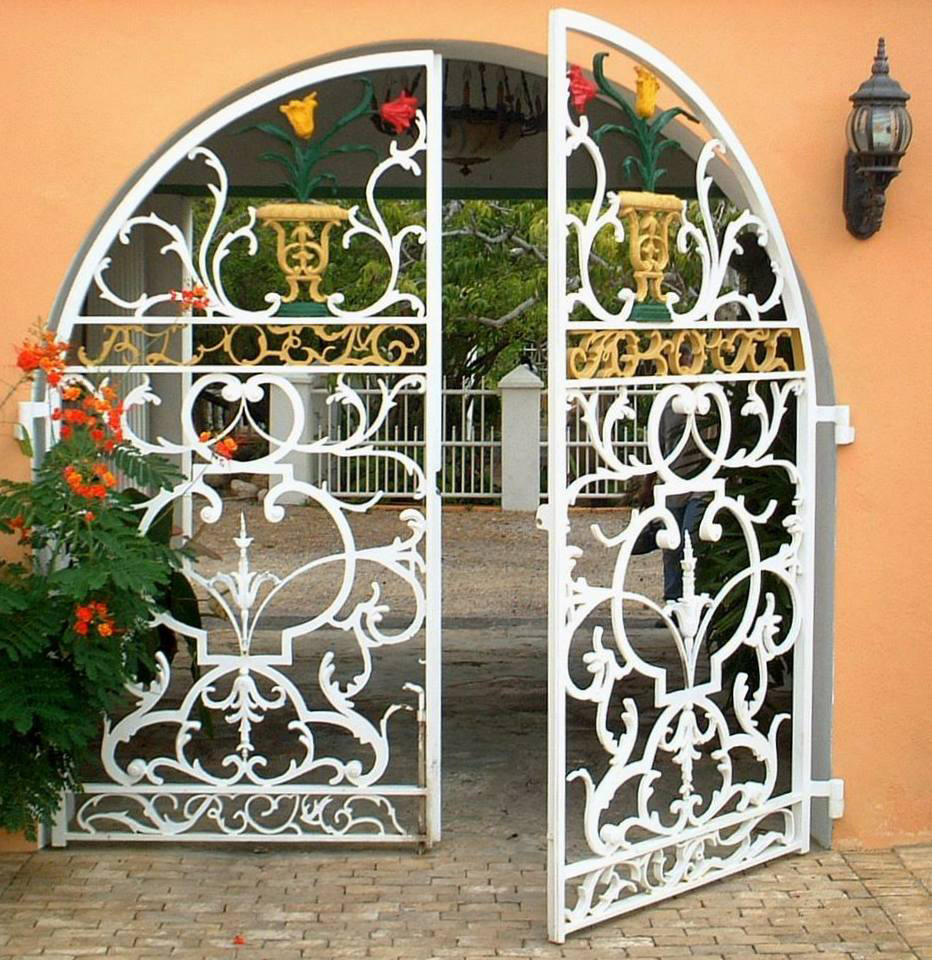 After May's demise in 1999 her daughters Diane and Nicole together with granddaughter Michèle take over the care for Bloemhof. It was May's wish to see Bloemhof open to the public, so that this very special part of our cultural heritage would remain accessible to Curaçao and its visitors.
And so Landhuis Bloemhof and the surrounding former plantation grounds were put under the care of a foundation, the 'Stichting Exploitatie Bloemhof'. After a thorough restoration of the mansion and the adjoining buildings, Landhuis Bloemhof opened its famous 'Port'i Heru' (Iron Gate) to the public in 2002, honoring the wishes of May. Main areas of work in which this foundation would be active: Art in the broadest sense of the word, nature, history and education.
---
100 years of culture at Bloemhof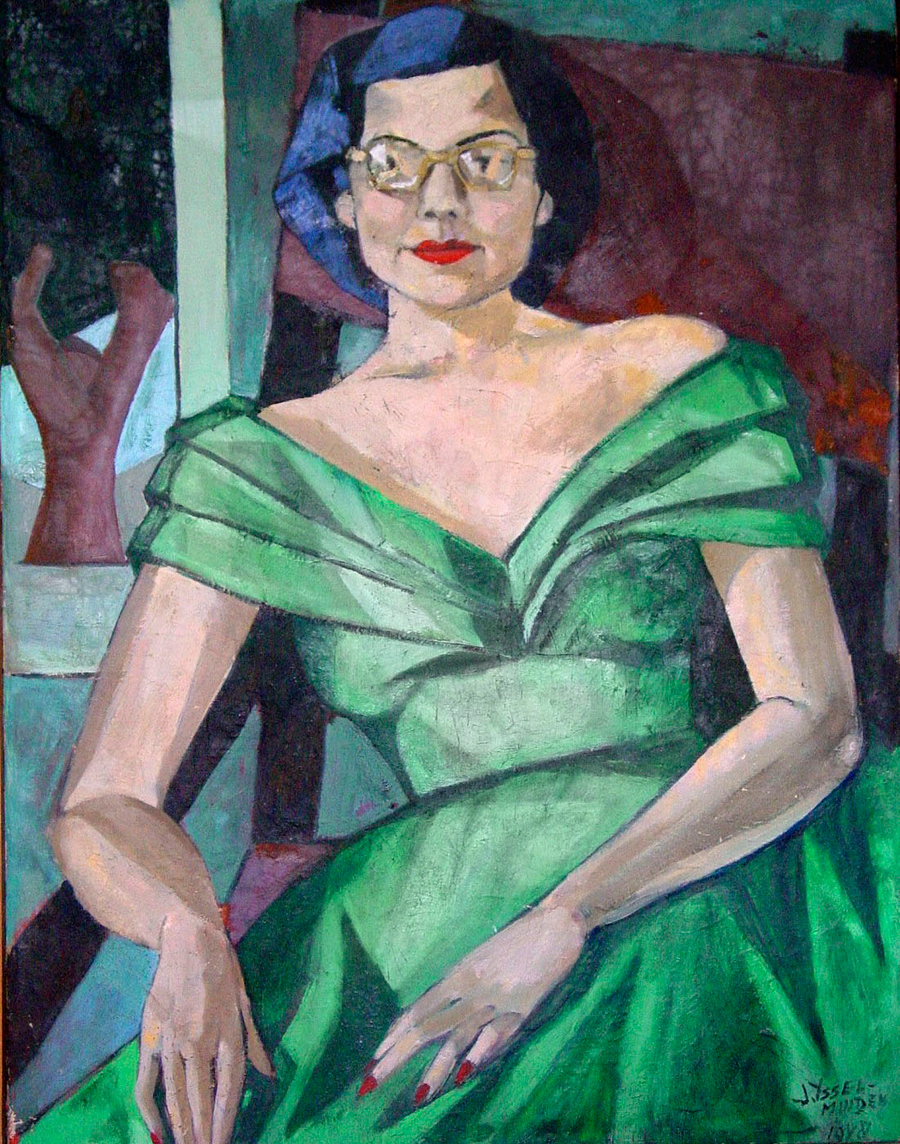 During the past years Bloemhof has grown into a cultural center with many partners: the core being Landhuis Bloemhof itself, with its heirloom antiques, the exhibition hall and gift shop, the Ex Libris May–Max research library, the sculpture studio of May Henriquez and also on the premises, the Cathedral of Thorns by Herman van Bergen and the Zumpiña Shop, and also the outdoor sculpture studio of Hortence Brouwn. In the former home of May and Max you'll find a favorite local eatery café Number Ten, open for breakfast and lunch.
The seeds for the blossoming of Bloemhof were already planted by Emma in 1919, who lived in the city and during weekends and holidays eagerly travelled to the countryside to spend fun time with her children and especially her grandchildren. In those days, everything was organized to pleasantly linger: the 'laraha' (bitter oranges) harvest was celebrated in a festive manner, swimming in the largest 'baki' (water tank) on the premises was always fun, 'strong coffee' (a kind of brunch with local delicacies) was served, music was played, skids performed and stories were told.
After granddaughter May, together with her husband Max, built their home on the grounds next to the Bloemhof country house in the 1940s and she established her sculpture studio in the coach house, Bloemhof started to grow into a beating heart for the Curaçao art scene. In addition to being an artist, May was also a writer and a theater person. She translated many famous foreign plays into Papiamentu which were received with widespread praise. Her active involvement in the theater world paved the way for the founding of the Thalia theater group and also the construction of a state of the arts theater, Centro Pro Arte, in the late sixtees.
But there were also concerts, exhibitions, receptions, auctions and balls. All at Bloemhof. In those days it was only for invited guests and the circle of acquaintances around shon May and shon Max. Artists and intellectuals find their way to Bloemhof and are part of a special era where the arts and their practitioners could thrive.
During the past twenty years, Landhuis Bloemhof continuing in the footsteps of her legacy, has organized numerous exhibitions, lectures, film screenings, book presentations, workshops, cultural events, nature walks and more. For locals and visitors from abroad. And Bloemhof will continue to do so with a warm heart for the culture of Curaçao.
---
100 Years Celebration Program 2019-2020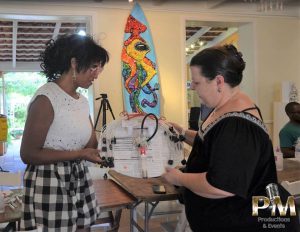 Exhibition Ban Serio! : The celebration of "100 years of culture at Bloemhof" kicked off with the opening of the exhibition 'Ban Serio!' by Michèle Russel-Capriles on November 8th. She is the great-great-granddaughter of Misema.
With her colorful mixed media artworks she continues what May started in the mid-20th century, albeit with a contemporary twist: she reuses all sorts of materials which others discard.
Mondi Mágiko : The inauguration of the Mondi Mágiko followed on November 9th. Bloemhof's mondi trail is "transformed" into a magically lighted park. Giovanni Abath together with his team of Kara Productions set out an enchanting, colorful walking route through our mondi. Open from Thursday to Sunday until January 4th 2020, this was the perfect meeting place for families and friends during the holiday season with live entertainment, delightful food and drink stands.
The idea behind this project was 'to give light to each other' with the intention of making a positive contribution to 'nos dushi Kòrsou'. The country where we all live together and where working together is much more valuable than working alone. This message was immediately translated into action at the very start of the project: Dynaf, celebrating its 20th anniversary provided power by sponsoring a generator for the whole duration of this wonderful event.
---
Call
If you have anecdotes or photographs of Landhuis Bloemhof of the past years, please send them to info@bloemhof.cw
---