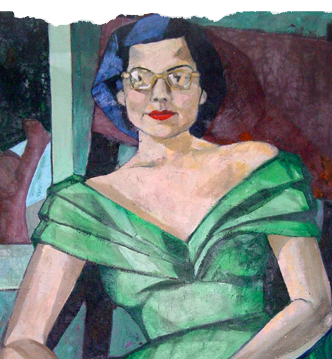 ART
OPEN YOUR MIND AND GET INSPIRED
---
Throughout many generations Landhuis Bloemhof has become a vibrant meeting place for all art lovers. The legacy of Shon May Henriquez, a pioneer in the Curaçao art scene, who made way for many local artists, is well preserved through her frozen in time sculpture studio and also in our inspiring library and contemporary art exhibitions by local and foreign artists.
On the premises you can visit the open air studio of Hortence Brouwn, a local sculptor. You can also experience the unique Cathedral of Thorns by Herman van Bergen, a monumental artwork recommended by National Geographic Intelligent Travel. Art will surround you, as you wander around the premises.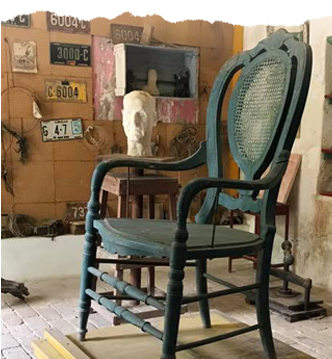 HISTORY
A COLORFUL CONNECTED WORLD
---
The first deed of sale of the Bloemhof estate dates back to 1735. Since 1919 our 'Landhuis' belongs to the same family, who strives to maintain its charm and beauty as authentic as possible. Through centuries many nationalities have set foot on our island and left their mark, connecting Curaçao to the world.
At Bloemhof you will find traces of our rendez-vous with these different nationalities and how they have influenced our culture, our history and our art scene.
We invite you to step into our colorful world, so you can experience, feel and connect with who we are.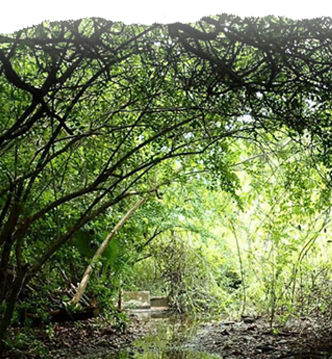 NATURE
BE ONE WITH THE OUTDOORS
---
The tropical Curaçao bush, or 'mondi' as we say, is unique and enchanting. Be amazed at how cacti and shrubs claim their grounds. Discover tropical birds. Watch out for the lizards crossing your path. And most of all, enjoy the sounds, smells, colors, and be inspired by our natural park and surroundings.
Walk the different roads through our mondi and admire the old bathhouse, wells, rain trays and the windmill. And just for a moment, forget reality.