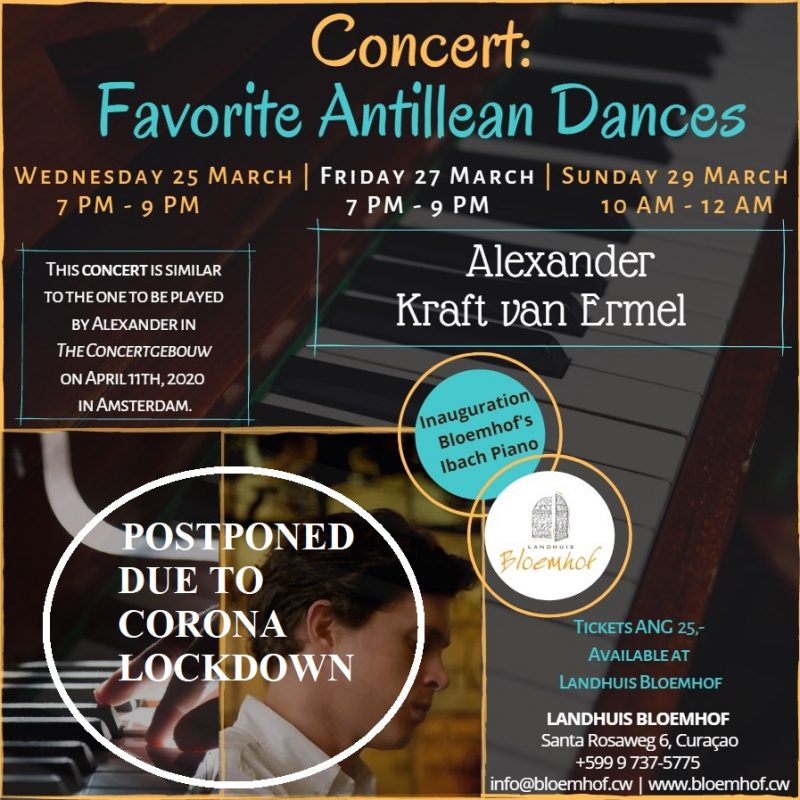 Alexander Kraft van Ermel
Favourite Antillean Dances
Wednesday March 25   - 7.30 PM
Friday March 27-  7.30 PM
Sunday March 29 - 10.00 AM
Alexander Kraft van Ermel is preparing a concert in the renowned Concertgebouw in Amsterdam next month. His fan sin Curacao will have a chance to get a first taste of his classical Antillean dances concert, with mazurka's and waltzes.
This concert will be the first on Bloemhof's new acquired piano.
Tickets @ ANG. 25,00 available at Landhuis Bloemhof.