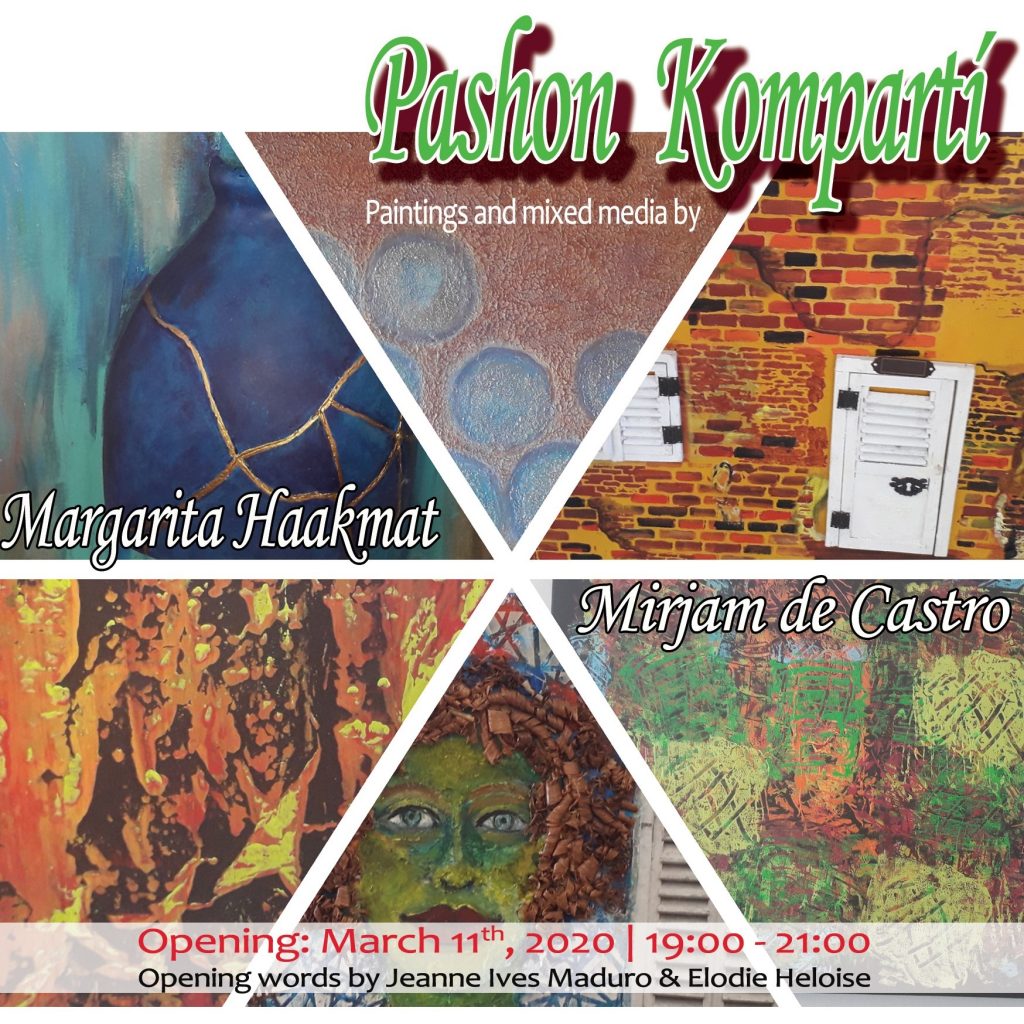 Opening Wednesday March 11
Exhibition till April 18
Pashon Kompartí is a duo exhibition showing mixed media paintings by Margarita Haakmat - Maduro and Mirjam de Castro. The two women did not know each other before this project and were linked together through their love for art.
Margarita and Mirjam both discovered their love for art in their youth, but only started exploring this passion later in life. In addition to workshops at Bloemhof, both ladies have followed various courses with local and international teachers. Experiments with different types of paint and materials followed and eventually they each found their own style.
Looking at the colorful canvases by the two artists one gets the impression that the same color palette has been handed out to them. And yet their artworks are very different. While Mirjam's paintings are more abstract, Margarita gives a new meaning to depth by adding mixed media to her more realistic work.
The exhibition Pashon Kompartí is open from March 11th till April 18th 2020 at Landhuis Bloemhof.