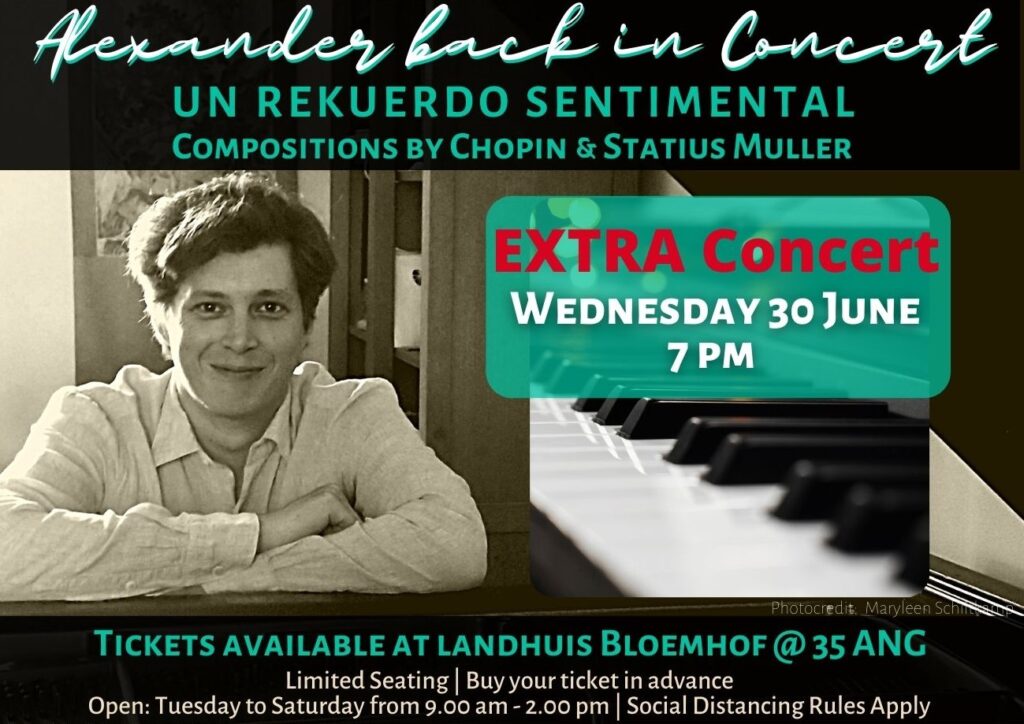 ALEXANDER BACK IN CONCERT: Un Rekuerdo Sentimental
Compositions by F. Chopin & Statius Muller
Performed by ALEXANDER KRAFT VAN ERMEL
Friday Wednesdays June 30 7.00 PM
Tickets ANG 35,00
Alexander Kraft van Ermel is coming back! And a visit to Curaçao - as usual - has to be combined with a concert, or more...
This time Alexander will bring us the concert Un Rekuerdo Sentimental. A trip down memory lane through compositions of Alexander's grandfather, the acclaimed pianist / composer Wim Statius Muller (1930- 2019) and an important source of inspiration F. Chopin (1810- 1849).
Join us!
Tickets are available at Landhuis Bloemhof. Limited seating per concert because of covid restrictions. A maximum of 40 tickets are issued per concert.