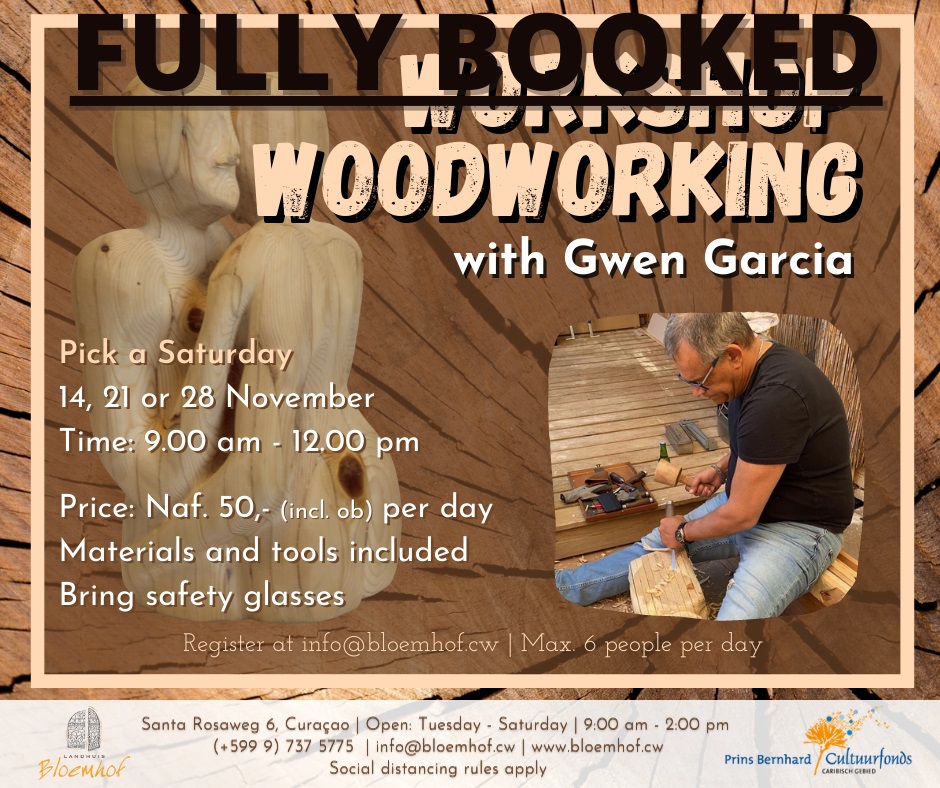 Saturdays 14, 21 or 28 November
9.00 am - 12 pm
Price: 50,00 ANG pp (Materials and tools included)
On Saturdays 14, 21 and 28 Gwen Garcia will give a woodworking course. This is a one-day workshop, from 9:00 am to 12:00 pm. After a short introduction, the participants will work on a piece of wood to make a sculpture. The workshop costs 50, - ang per person. Participants must bring safety glasses. Materials, tools including wood are included. You can register via info@bloemhof.cw.
Landhuis Bloemhof is located at Santa Rosaweg 6, next to café 'Tap Maar In' and is open from Tuesday to Saturday between 9:00 and 14:00 non-stop. For more information, please contact info@bloemhof.cw, www.bloemhof.cw, like us on Facebook. Landhuis Bloemhof is wheelchair friendly. The applicable rules regarding hygiene and social distance are also observed at Bloemhof.