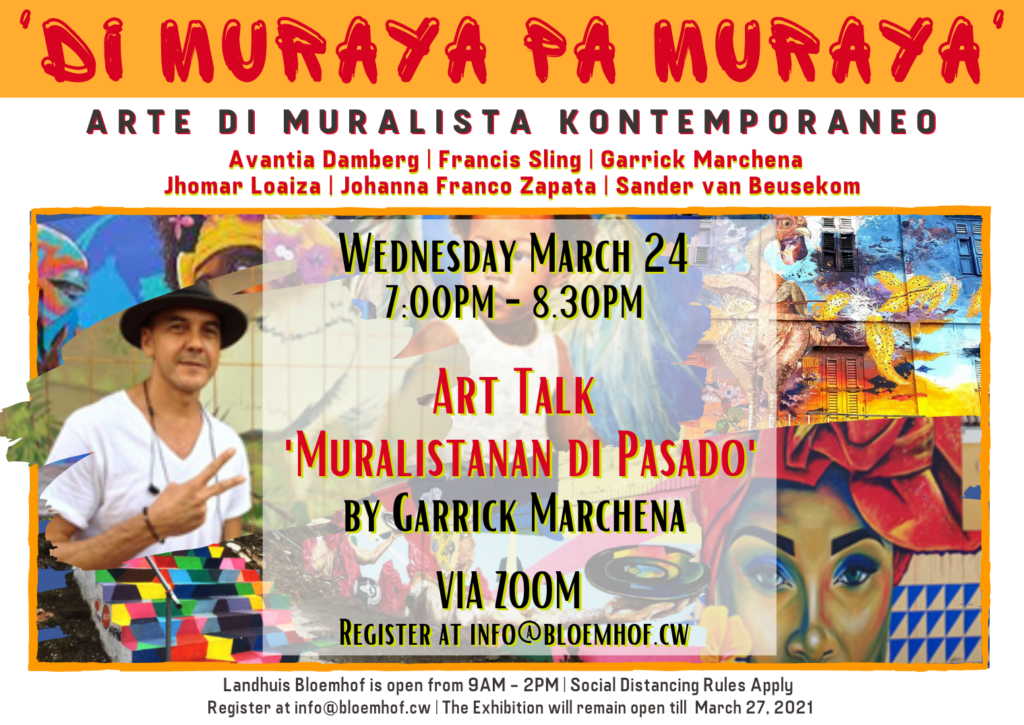 ART TALK
'MURALISTANAN DI PASADO'
by GARRICK MARCHENA
During his development as a muralist, Garrick Marchena sought information from several muralists from before his time. Who were they. What have they painted. Why did they choose to paint those works and why in that place. "It is important for me to understand the development that muralism has gone through in order to be so respectful of what others have done for me. It's a process and I don't know everything yet," says Garrick.
Wednesday, March 24, 7 p.m. Garrick will share his knowledge and experiences with the public.