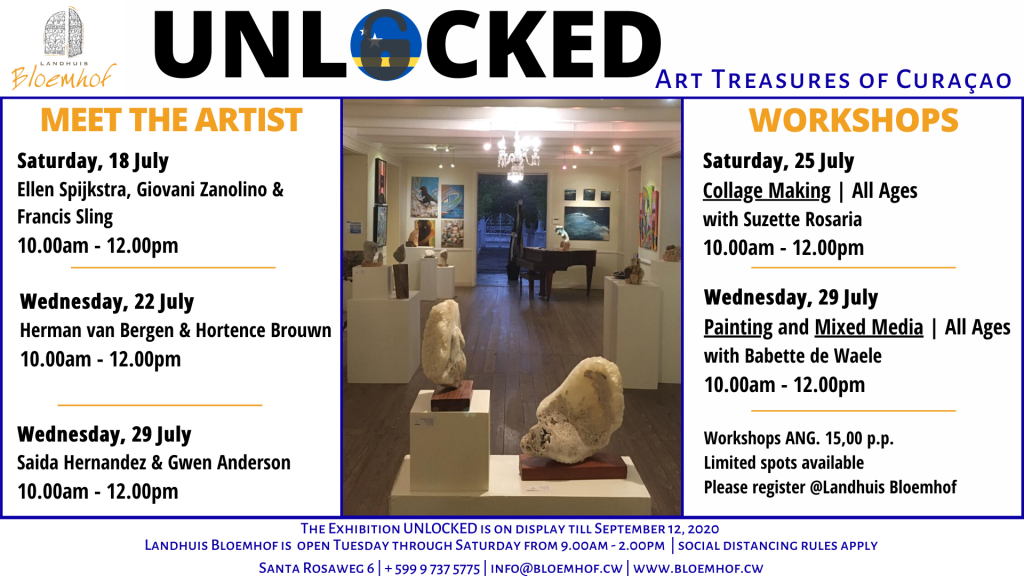 Wednesdays and Saturdays
Starting Saturday July 18
Unlocked is an exhibition within an exhibition, with each artist getting his or her own space in the Landhuis or its surroundings. This week the interactive activities accompanying the exhibition will start: workshops, meet the artists and lectures.
On Wednesdays and Saturdays everyone is welcome to interact with the artists. During Workshops you can explore your own creativity and you can talk in an informal setting with the artists about their work, inspiration and passion at a Meet the Artist.