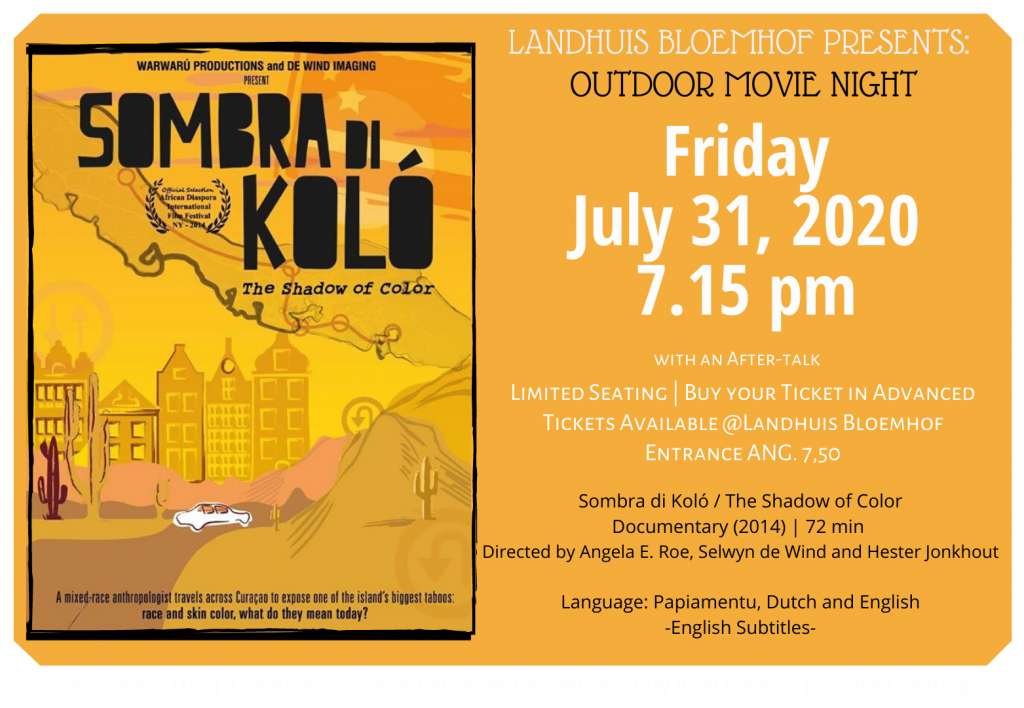 Sombra di Koló / The Shadow of Color
Documentary by Angela Roe, Selwyn de Wind & Hester Jonkhout
In the spring of 2012 cultural anthropologist Angela Roe teamed up with Curaçaoan filmmakers Selwyn de Wind and Hester Jonkhout to start filming. The Shadow of Color is a documentary on race relations in Curaçao. With this film Roe broke Curaçao's old and pervasive taboo on addressing racism.
Check the trailer here.