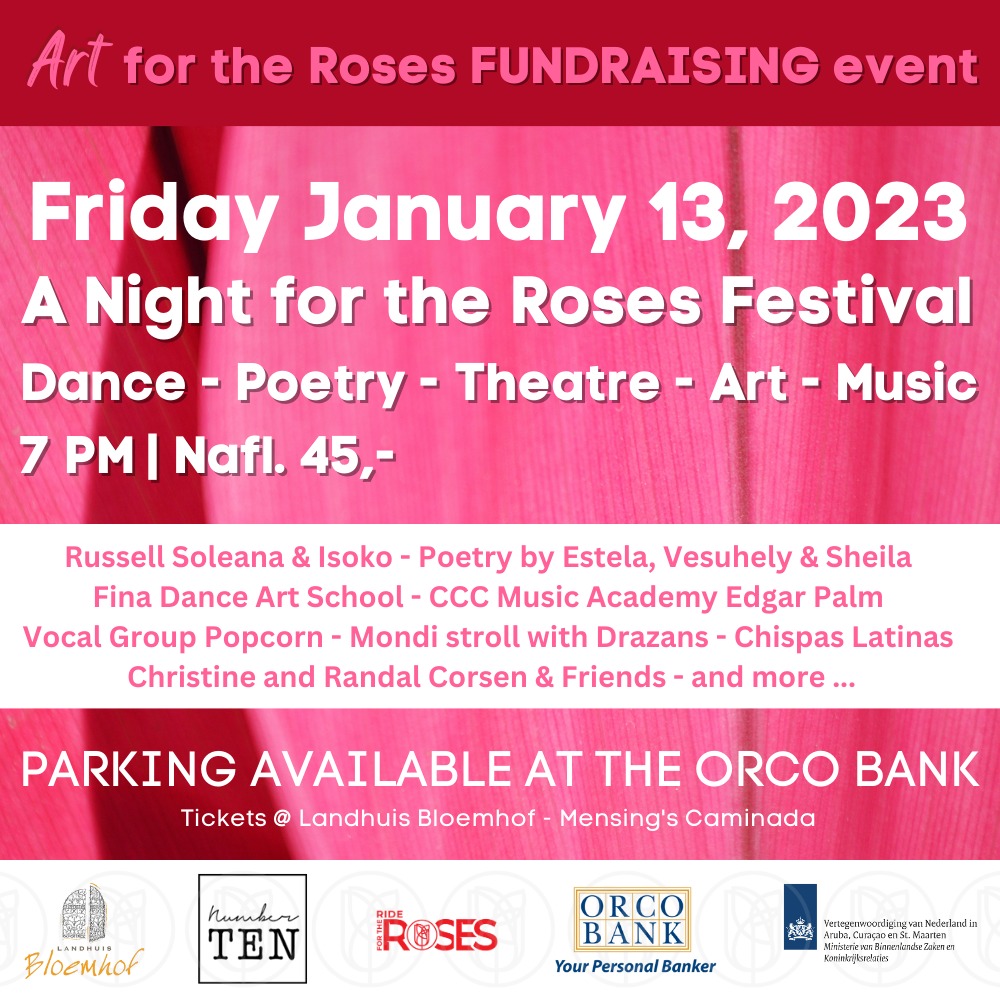 Event
Bloemhof Experience: A Night for the Roses
Night for the Roses Postponed
New Date Friday January 13, 2023
The 
Night for the Roses cultural festival
, originally November 11, which was partially merged with some musicians of the Cathedral of Thorns Concert for the Roses planned for November 4, which regretfully had to be cancelled, is again postponed. In Papiamentu we say 'El a kai na awa', literary translated: 'It fell in the water.'
In close consultation with the performers, and the Ride for the Roses Foundation, it was decided to organize a new Night for the Roses multitalented festival to launch the first post-covid Ride for the Roses fundraising season. In January 2023 the ride will be back and the artists will perform in the week leading up to the evens on Friday January 13. Please keep in touch via our social media to be informed.
Already bought tickets for the Roses Concert (4 November) or Night for the Roses (11 November)
If you already have a ticket for the concert on November 4, or for the Night for the Roses on November 11, we offer you three options:
A. You can keep your ticket and we will consider it your donation towards the good cause.
B. You can keep your ticket and use it on January 13, since the line up will be almost the same.
Please note that the concert tickets of November 4 (ANG 95 ) will now be valid for 2 persons on January 13 including one ANG 5 token to spend on a consumption or to be handed in as an extra donation.
C. You can approach Landhuis Bloemhof for a refund.