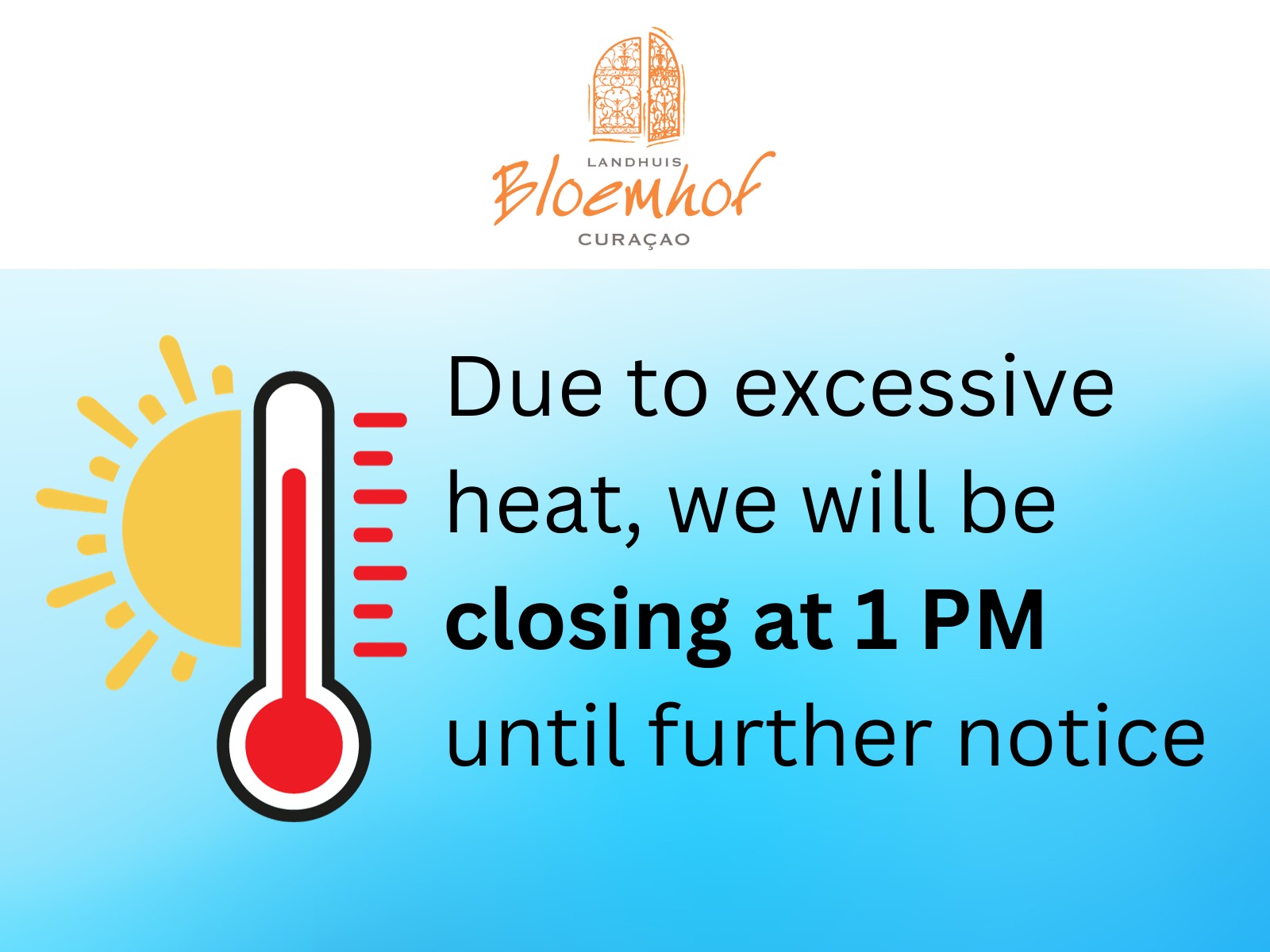 Adapted Opening Hours Excessive Heat
Opening Hours in September
Tuesday - Saturday
8.00 AM- 1.00 PM
Because of the excessive heat Curaçao is experiencing and will experience the coming weeks Landhuis Bloemhof is
adapting the opening hours for September.
We will open one hour earlier at 8.00 AM in the morning and close one hour earlier at 1.00 PM in the afternoon.
Evening events will take place as scheduled.
Stay cool, especially between 1 pm and 3 pm.