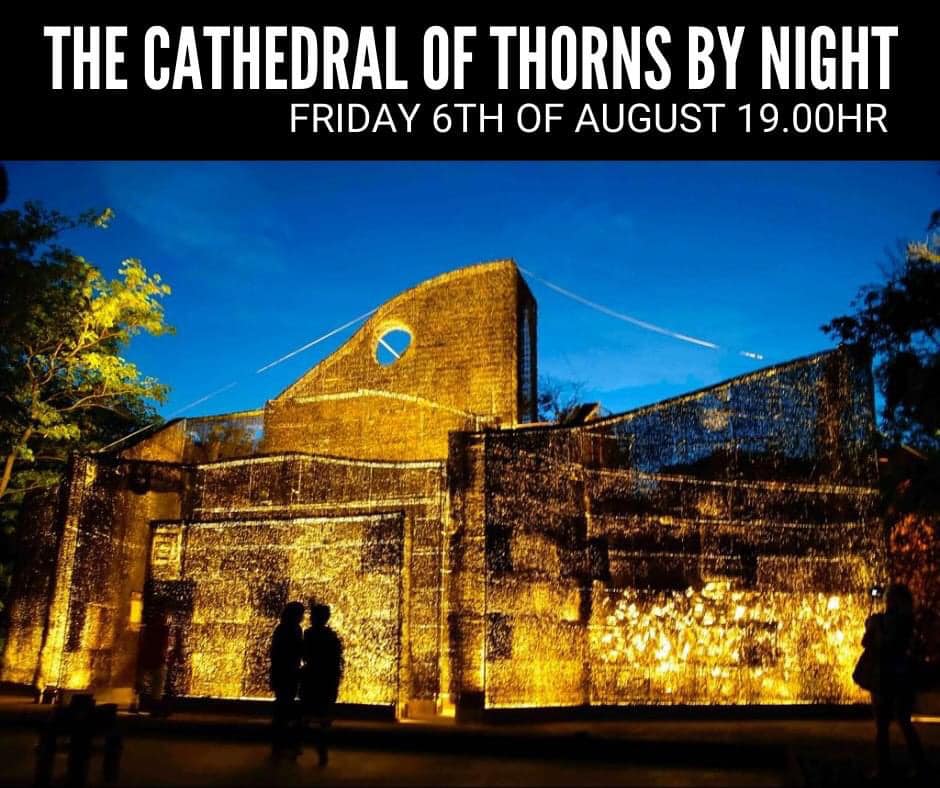 CATHEDRAL OF THORNS BY NIGHT
with artist Herman van Bergen
Friday, August 6, 2021. Time: 7 pm
Tickets Adult USD. 25.00 // Children (6 – 12 yrs) USD.15.00
(RESIDENT RATES AVAILABLE WITH LOCAL ID)
Treat yourself to an evening of magic and art with artist Herman van Bergen at his monumental artwork The Cathedral of Thorns.
The program for this evening:
Viewing of a short documentary 'The Making of the Cathedral of Thorns' by Caribbean Legacy
Visit the Art exhibition by local and international artists inside the illuminated Cathedral
Experience the Cathedral of Thorns together with the artist Herman van Bergen.
For more information and reservations please contact the Fundashon di Artista via fundashondiartista@gmail.com or Whatsapp: +5999 526 63 49.
Tickets are available at The Cathedral of Thorns August 6 at the door from 7:00 PM
Refreshments and local snacks available for purchase
NOTE: For this event please use the entrance at Santa Rosaweg # 10 (Number TEN).