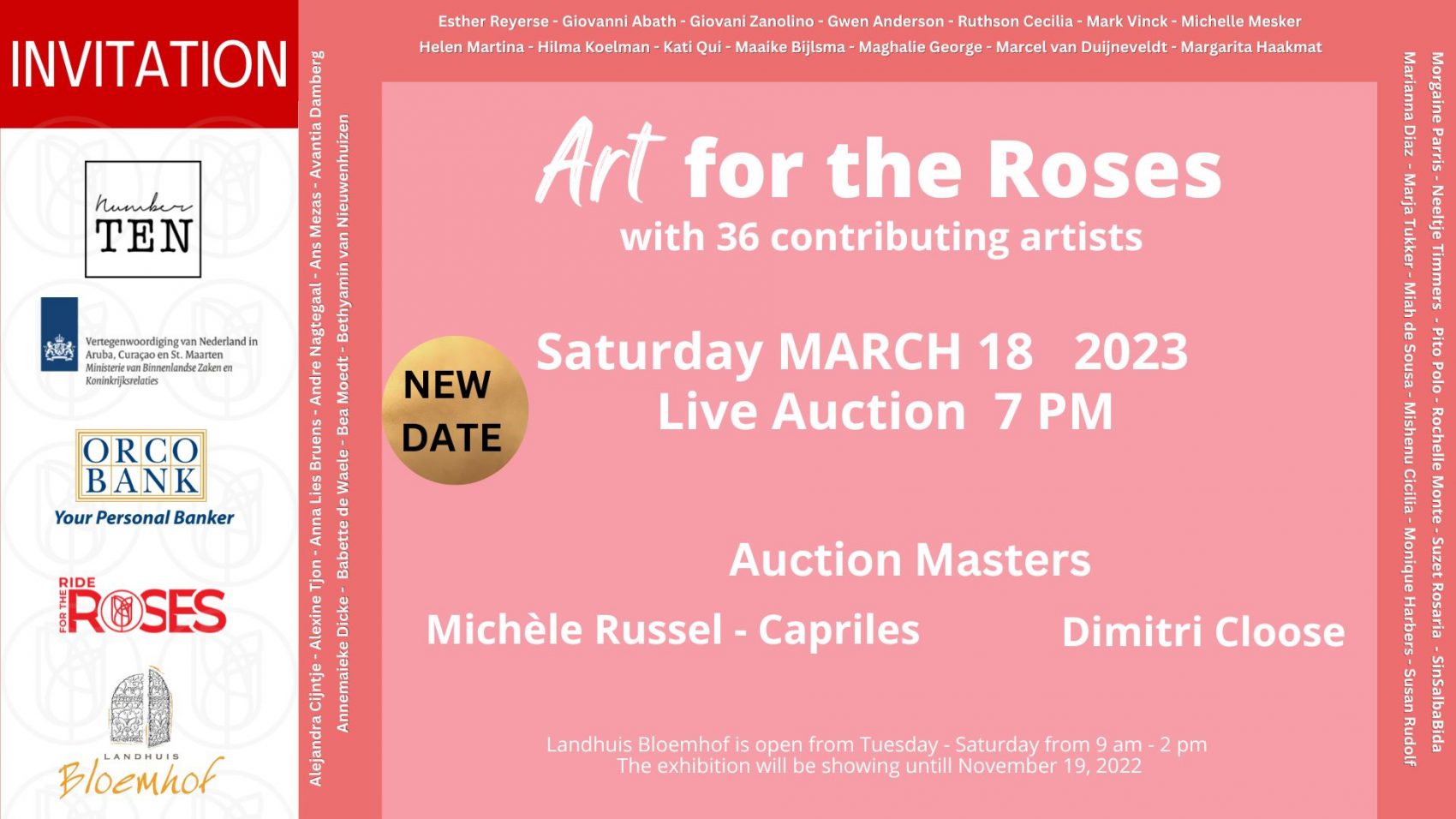 Art for the Roses Exhibition and Silent Auction
Digital Catalogue available
Dinner Auction Rescheduled to Saturday March 18, 2023
We are very thankful to the 36 mainly local visual artists who have contributed to make this fundraising exhibition possible. The assignment was to create, especially for this cause - cancer awareness - a work of art in which (an element of) a rose is incorporated. The exhibition Art for the Roses resulted in a colorful stroll through all kinds of emotions, very diverse, and consists of paintings, drawings, collages, photography, mixed media art and sculptures.
Silent Art Auction Prolonged
During the last four weeks many people participated in the Silent Auction which started on October 22 with a minimum bid of Nafl 500 on each artwork. Though the exhibition closes next week and the formal dinner auction is now planned for March 18, you can still contribute to this fundraiser.
The bidding book on our grand piano awaits your generous contributions to raise funds for the fight against cancer. The exhibition will be on till November 26. If for whatever reason you cannot make it, please check our digital catalogue, on our website which we will update every Tuesday or click on the link to view it.
We regret any inconvenience these date changes may have caused. More details to follow closer to the date.