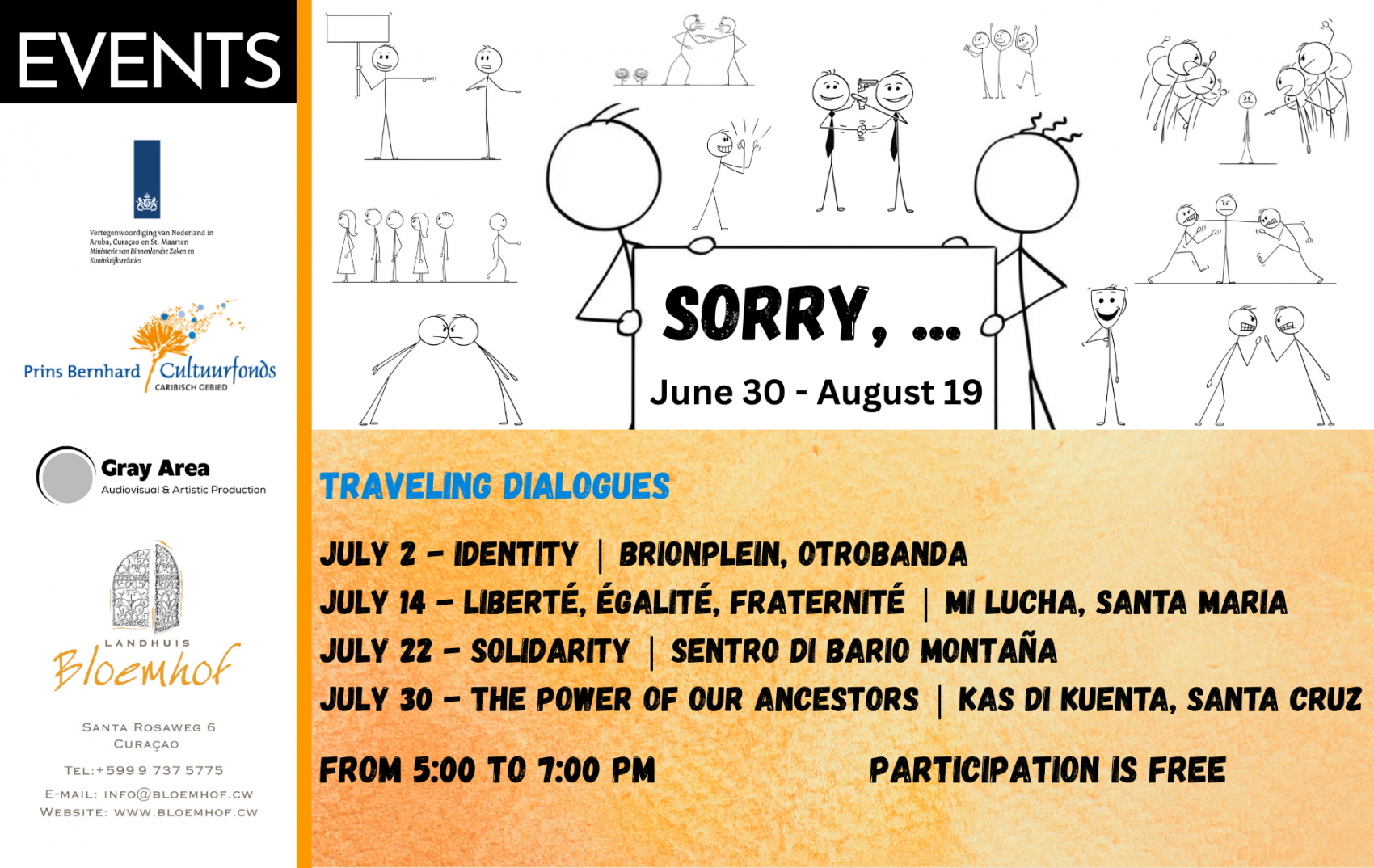 Sorry,... Travelling Dialogues
July 2, 14, 22 and 30
5.00 - 7.00 PM
This interactive dialogue program aims to find out how you feel about the official apology by the Dutch Prime Minister and by our King for the past Dutch involvement in the slave trade. Anyone can participate.
Just show up, grab a chair and share your thoughts with us.
Location Sunday July 30:

This event is part of the Art exhibition SORRY,...