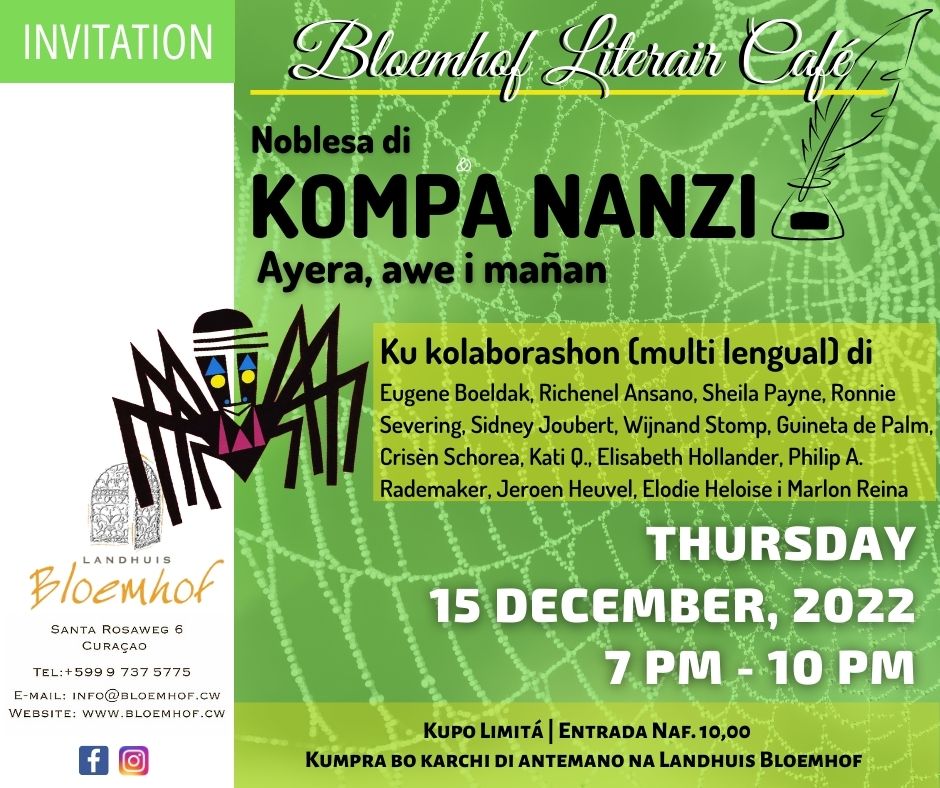 Thursday December 15 | 7.00- 9.30 pm
Our literary café on December 15 will be dedicated to the wonderful creature Nanzi!
Scholars and story-tellers like Richenel Ansano, Sheila Payne, Guineta de Palm and others will exchange ideas and stories. The theme being: Nanzi Ayera, Awe i Mañan: we will explore Nanzi's past, look at him today and interrogate his future.