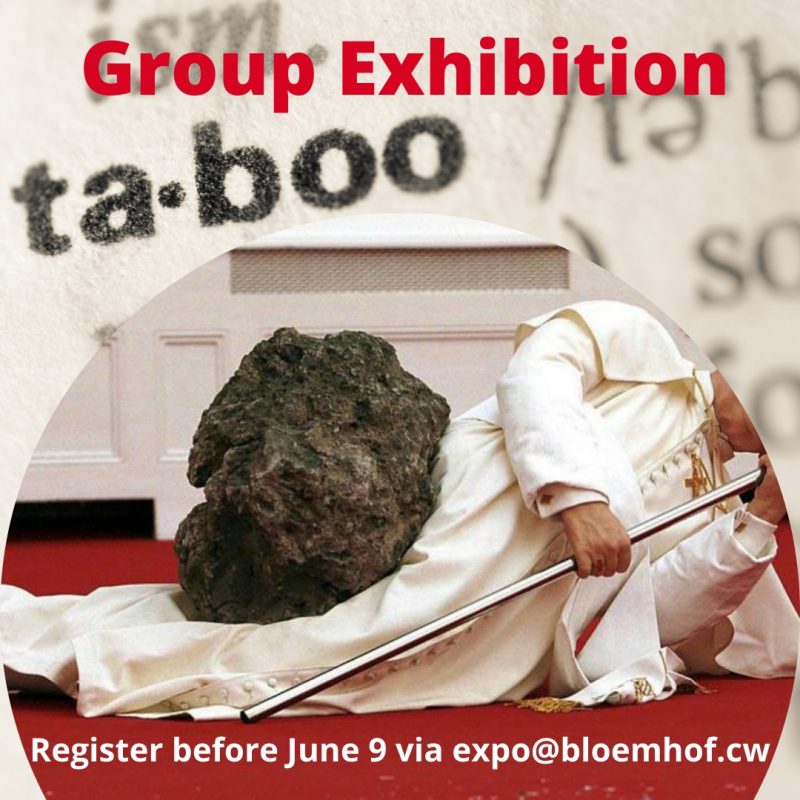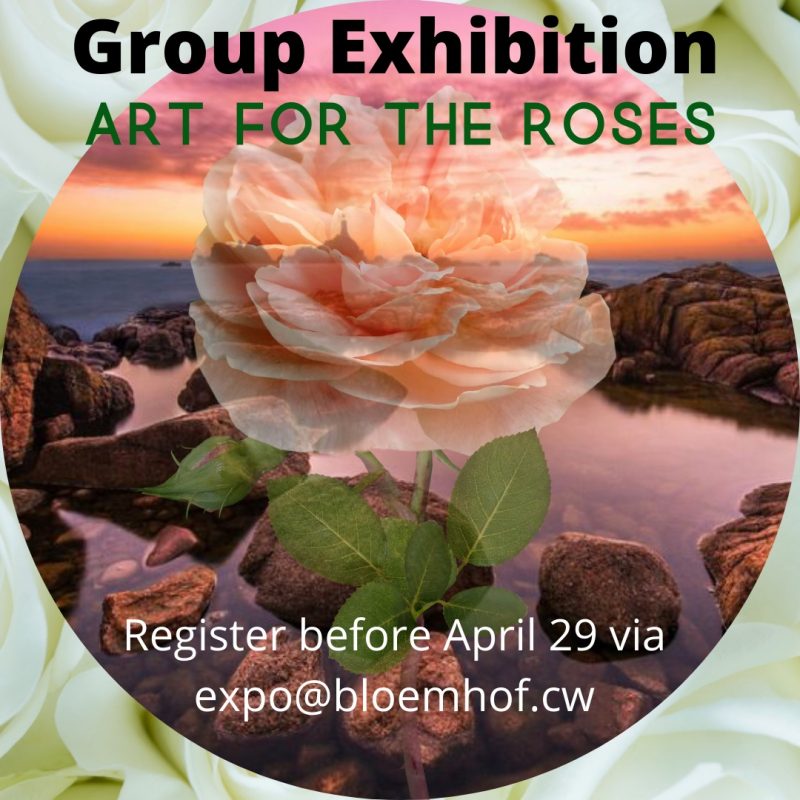 OPEN CALL
Group Exhibitions for the remainder of 2022
TABOO III | July 16th – August 20th
Dive into the world of the shocking, weird, and mysterious. This group exhibition invites you to reach into the depths of your mind and bring it to light using your preferred medium.
Register before June 9th
1 piece per artist
______________________________________________
 Art for the Roses | October 8th – November 19th
In celebration and remembrance of survivors and angels of cancer we present Art for the Roses. This is a collaborative Auction exhibition between artists, Landhuis Bloemhof and Ride for the Roses to raise funds and awareness.
Register before April 29th - 12 PM
2 pieces per artist / 1 for exhibition and 1 for the online auction
(Elements of) a rose must somehow be processed in your work
In case any of your artwork sells, you'll get a base fee of ANG 500,- plus 10% of the auction value
______________________________________________
Lus riba Nanzi | November 26th – January 14th
How do you feel about our famous spider? Does Nanzi still have a place in our lives? Should Nanzi stay, should Nanzi go? What does Nanzi stand for in your eyes. Shine your light on Nanzi and show us what you think through a painting, sculpture, installation, print using the medium of your choice.
Register before October 16th
1 piece per artist