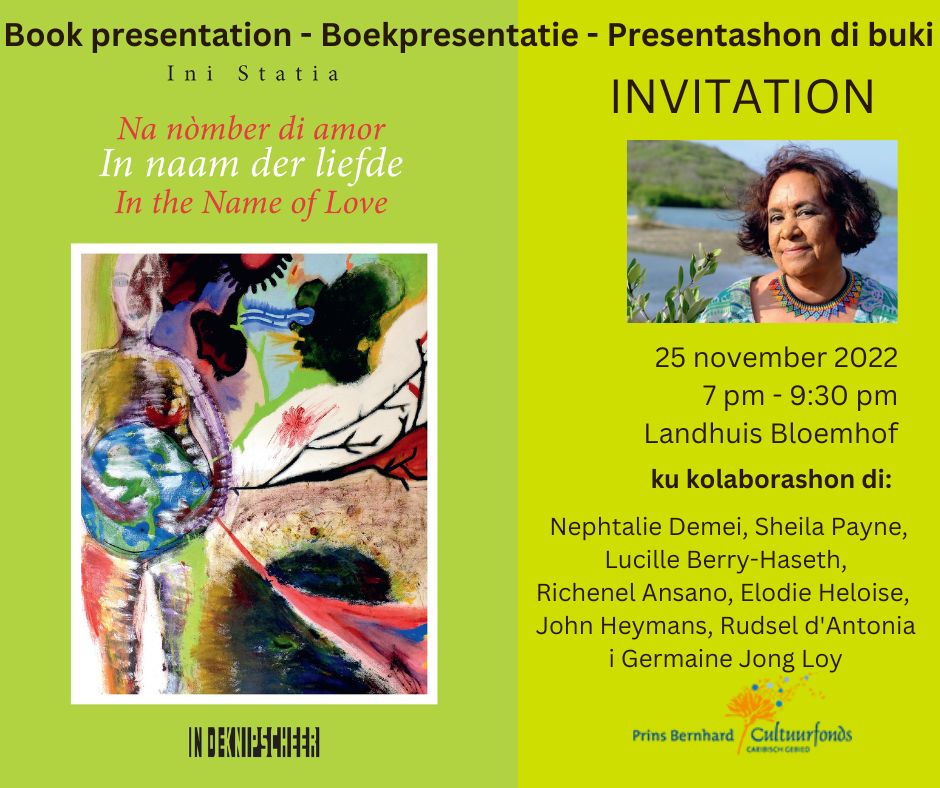 Event
Book Launch Na nòmber di amor / In naam der liefde / In the Name of Love
By Ini Statia
Friday November 25 | 7.00- 9.30 pm
With her first trilingual poetry collection, Na nòmber di amor / In naam der liefde / In the Name of Love, Ini Statia brings a valuable contribution to multilingual literature in the Caribbean and the Dutch Kingdom. She wrote her poems initially in either Papiamentu, Dutch or English and had them all translated into the other languages. Na nòmber di amor is a celebration of Ini's and our society's linguistic richness.
Statia studied Linguistics and Literature in the Netherlands and has lived and worked in Aruba, Bonaire and Curaçao, at among other the language institute Fundashon pa Planifikashon di Idioma (FPI).
Ini Statia will present her poetry collection together with Nephtalie Demei, Lucille Berry - Haseth, Richenel Ansano, Elodie Heloise, Sheila Payne, John Heymans, Jermain Long Loy and  Rudsel d'Antonia.
You are most welcome to attend. Please register at info@bloemhof.cw