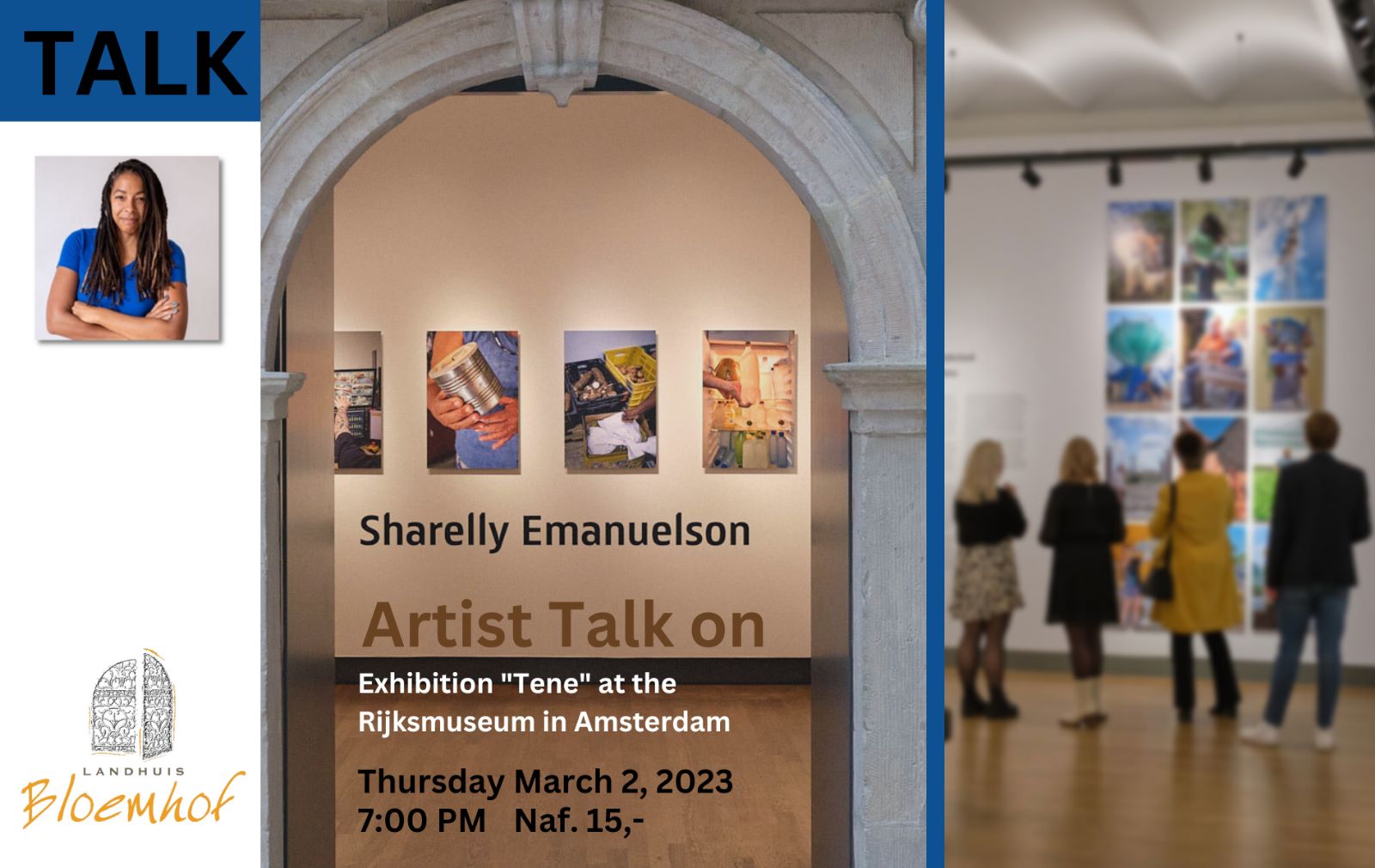 The exhibition Duurzaam/Sustain/Tene by Sharelly Emanuelson in the Rijksmuseum was focused on human actions. Emanuelson photographed in the Netherlands and the six Dutch Caribbean islands.
What does sustainability within the Netherlands and the six Dutch Caribbean islands look like? Sharelly Emanuelson examined the relationship between humans and their environment in light of climate change by asking: what do we hold on to and what do we let go of?
On March 2 the artist will elaborate on her recent exhibition in Amsterdam and will share her findings and of course photographs. Join us at Landhuis Bloemhof for this special evening event starting at 7 pm.
Sharelly Emanuelson
Visual artist Sharelly Emanuelson lives in Curaçao and works partly in the Netherlands. Through the creation of film, video, sound installations and photography, Emanuelson materializes her observations and research of everyday practices and relationships between art, culture, heritage & colonial remains. She has been awarded the Charlotte Köhler Prize (2020), the Volkskrant Visual Arts Audience Award (2020) and the Black Achievement Spotlight Award (2018).