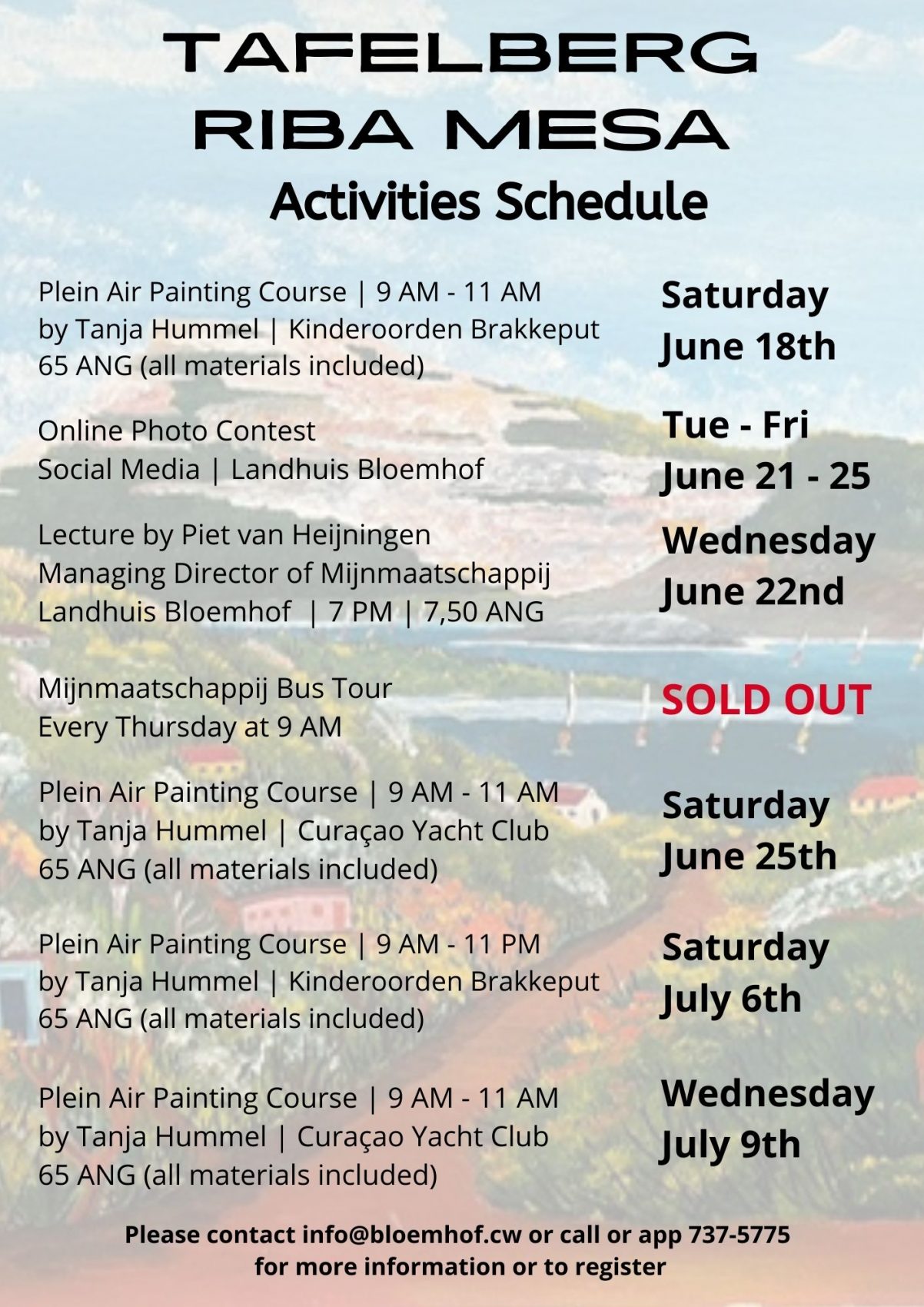 Activities Tafelberg riba Mesa
Different dates till July 16
You can visit this special tribute to our Tafelberg from Tuesday to Saturday between 9 am and 2 pm. Don't miss the opportunity to admire the Tafelberg depicted from all angles in over 50 different works of art collected and/or painted by Tafelberg Fanatics on Curaçao and abroad. As we ran out of wall space we created a photo slide show with many, many pictures of the Tafelberg and its magnificent surroundings.
For those of you who appreciate a close(r) encounter with the Tafelberg we have good news:
You can sign up for:
- Plein air painting sessions with artist Tanja Hummel,
- A lecture on the connection between the Tafelberg and the Mijnmaatschappij by Piet van Heijningen
- A tour of the Mijnmaatschappij in Newport by bus
- Hiking/climbing trips to be booked directly with Rock Climbing Curaçao
- An online photo challenge
Check out the schedule below, find what you like and sign up via info@bloemhof.cw.