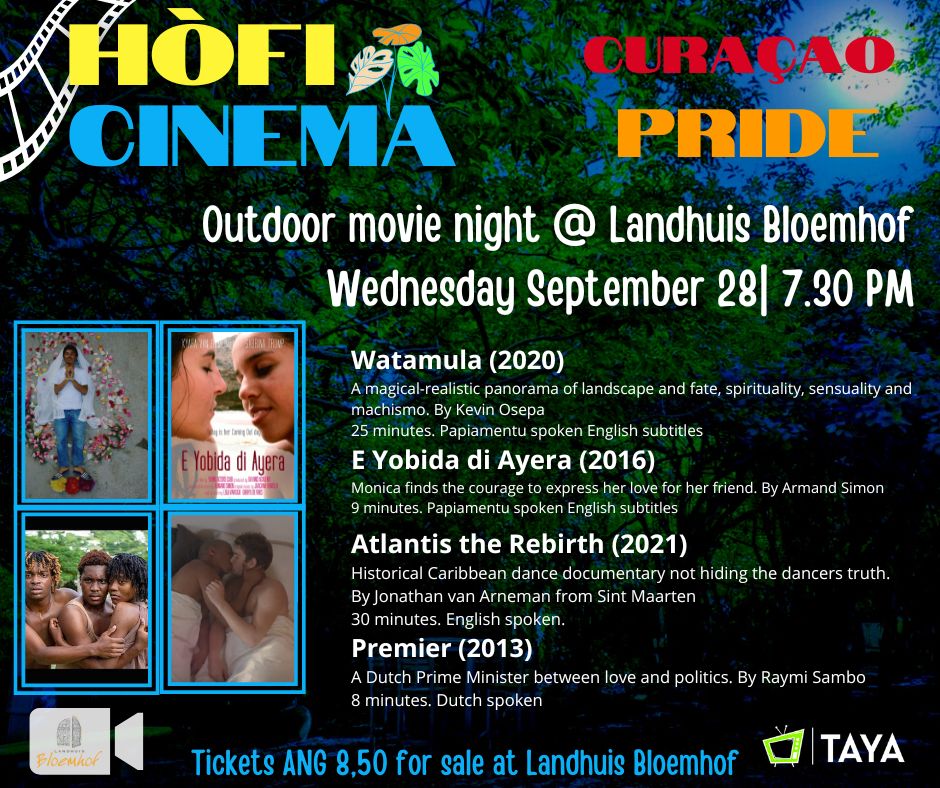 Wednesday September 28 | 7.30 PM
To Celebrate Curaçao pride 4 movies:
Watamula
Watamula is a place where Curaçao breathes. It is also the destination of René, who emerges from a river and staggeringly continues his journey across the island. He comes across sharp thorns and sweet rose petals, meets with rejection and comfort, clutching the amulet he was given at birth. Visual artist and filmmaker Kevin Osepa, for whom the identity of young Afro-Caribbeans is an important subject, moulds this trip into a magical-realistic panorama bringing together landscape and fate, spirituality, sensuality and machismo.
E Yobida di Ayera (2016)
Monica is in love with her friend. Today they are meeting at the beach, just the two of them. Monica has finally found enough courage; this seems the perfect time to tell her. Is this the day she comes out of the closet?
Premier
The 8-minute drama tells the story about the first black prime minister of the Netherlands (played by actor Raymi Sambo), who is not allowed by his party to be open about his homosexuality.
Atlantis: the Rebirth
Atlantis Rebirth is a dance film documentary exploring where we have been as Caribbean people and where we would like to go. It includes both factual historical accounts as well as imagined future possibilities. It was directed and choreographed by Jonathan van Arneman and it features dancers from the National Institute of Arts in St Martin. Van Arneman:'when I choreograph for LGBT dancers, I let themin their reality.'