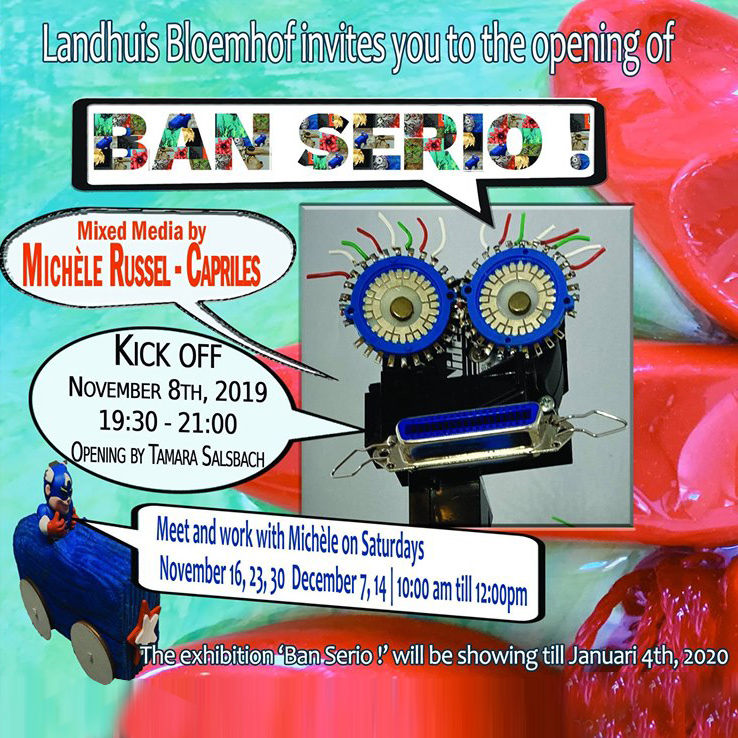 Ban Serio!
By Michèle Russel - Capriles
Date: 8 November 2019 till 4 Januari 2020
Ban Serio! is a mixed media exhibition with artworks by Michèle Russel - Capriles. This collection will make you literally shout out 'Ban Serio!'
The artist uses a unimaginable materials to make her art pieces. Funny, creative, serious, inspirational artwork with the sole purpose to put a smile on your face.
Kick Off: November 8th, 2019
7.30 pm - 9.00 pm
Opening by Tamara Salsbach
On Saturday's you can work with Michèle on a very special project.
November 16, 23, 30
December 7,14 from 10 am till 12 pm.