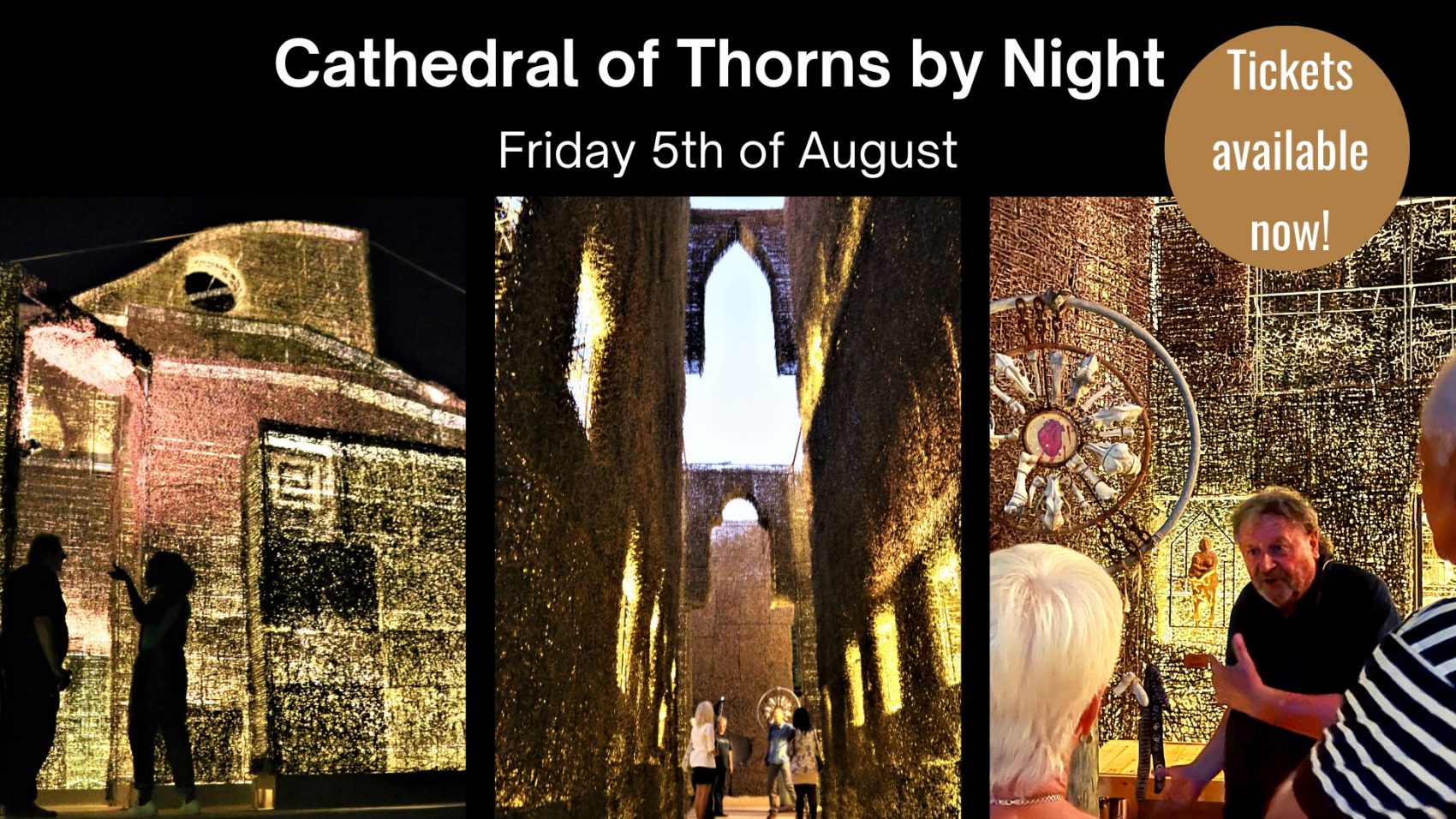 Cathedral of Thorns by Night
Friday August 5
7.00- 9.30 PM
A Musical Paradise
The Cathedral of Thorns will be transformed into a true music paradise. The combined rhythms are a delight for the ear and the hips!
Enjoy Cuban Son and Bolero, the Chachacha, Venezuelan Joropo and Curaçao Waltz with a touch of Latin Jazz.
With Enrico Henriquez on piano; Rhazul Sebelon on kuarta; Ernie Gregorius on percussion; Clifton Daal on saxophone and Yumarya Grijt vocals.
𝐂𝐚𝐭𝐡𝐞𝐝𝐫𝐚𝐥 𝐨𝐟 𝐓𝐡𝐨𝐫𝐧𝐬 𝐛𝐲 𝐍𝐢𝐠𝐡𝐭
Get lost in a fully illuminated Cathedral of Thorns. Be carried away by an evening of magic, wonder and arts. A unique experience that can only be experienced once a month. Join the exclusive guided tour with the designer and founder of the cathedral Herman van Bergen!