Landhuis Bloemhof Giftshop
Take home a souvenir... ...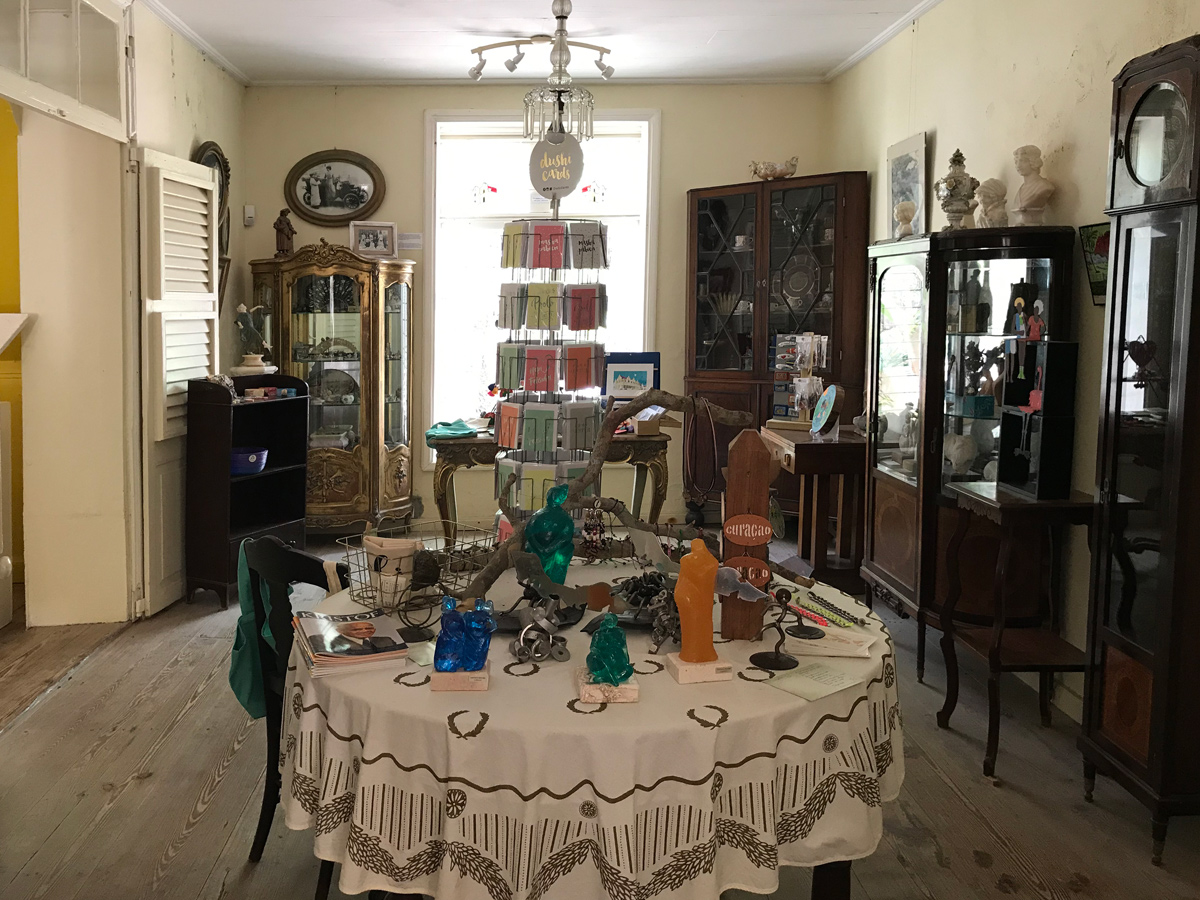 In the front of the main hall, in the terrace the Giftshop can be found. Showcased on original furniture of the family from their Scharloo house, a lot of items can be seen. There are small art works and souvenirs, small sculptures, books and postcards. After a visit to Bloemhof, the natural thing to do is to want to take a little bit of Bloemhof home with you. The Giftshop gives you that possibility. The Giftshop presents a small collection of books and music about the culture of Curaçao.