Landhuis Bloemhof Giftshop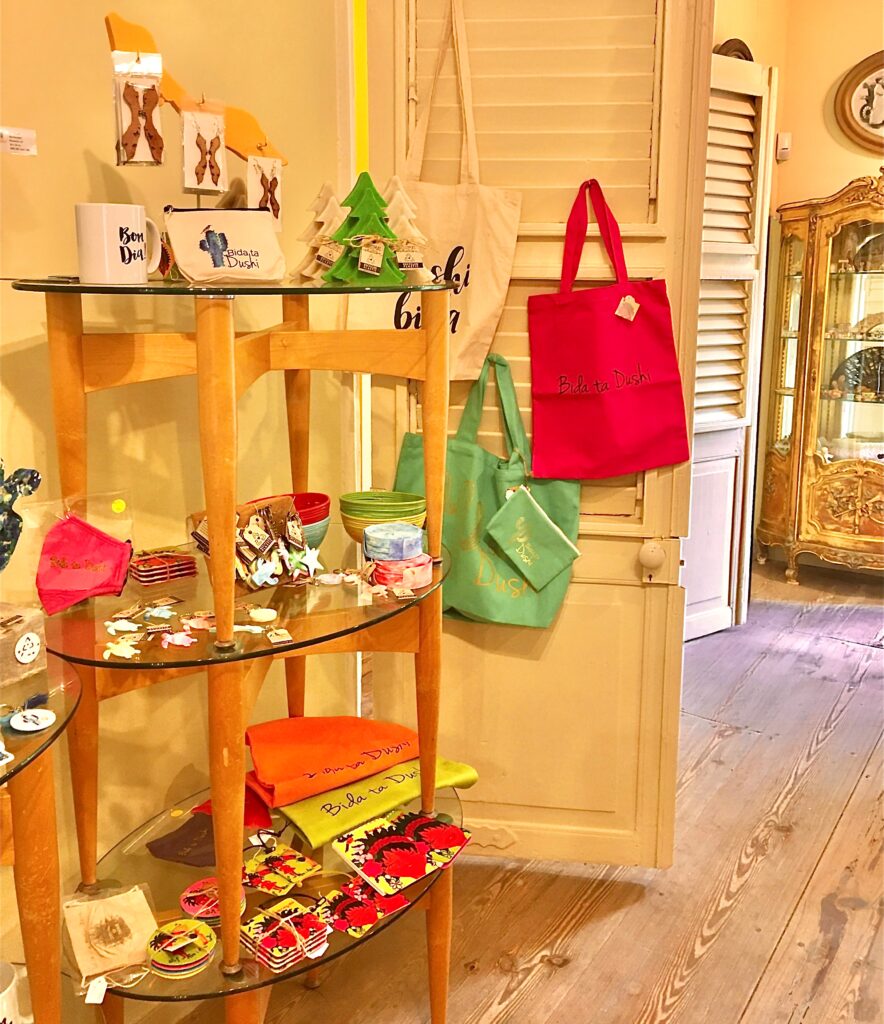 Our little gift shop offers a quaint variety of locally made art and crafts as well as selected books on Curaçao, our local artists, our food, architecture, gardening in the tropics and other fun topics. While browsing around, you are surrounded by furniture, nicknacks and photos of our family heritage.
After a visit to Bloemhof, the natural thing is to want to take a little bit of Bloemhof and Curaçao home with you. Our gift shop definitely offers you that possibility.